30 Years Later: The Death of Freddie Mercury
30 years after his death, Freddie Mercury is still being regarded as one of the most versatile and engaging lead singers in the history of rock music. Born Farrokh Bulsara, he was raised in Stone Town, Tanzania, and was sent to a boarding school where he began to start his music journey. He studied piano and soon joined his first band in 1963, The Hectics.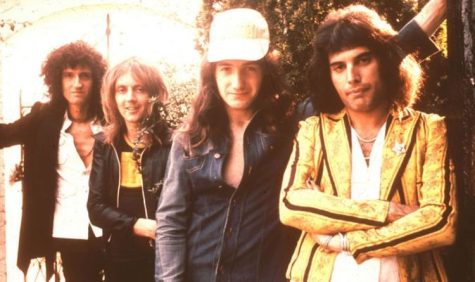 In 1964, Freddie and his family fled to London where he attend Earling Arts College to study art and design and worked as a baggage handler at Heathrow airport.  Mercury met his future bandmates, drummer Roger Taylor and guitarist Brian May, around the time he moved to London in the 1960s. Their band had been called Smile. Later on, they met up with bassist John Deacon in 1971. The quartet, which Freddie named Queen, played their first gig together that June.
The band went on to release numerous albums that topped charts all over the world. Along with that, they toured up until 1986 when the band began to have a small fallout. By 1989, Freddie largely retreated from public life. He did not promote or tour for Queen's next album, Innuendo (1991), and rumors about possible health problems began to circulate. Before his death on November 24th, 1991 due to AIDS-related causes, Freddie worked in the studio with Queen. These songs were released in 1995 on Made In Heaven, the group's last album with all the original members.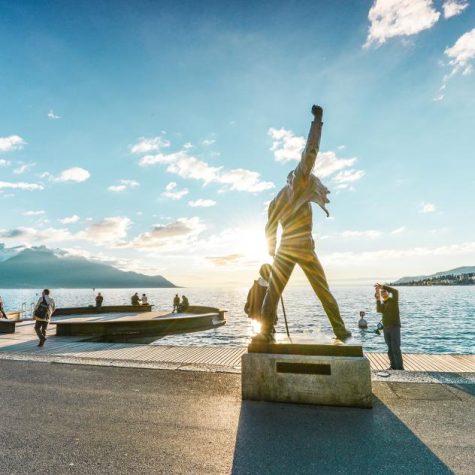 In addition, December 1st marks World AIDS Day, and this day is dedicated to raising awareness of HIV, breaking down HIV stigma and misinformation while mourning the loss of those who have died of the disease. The first AIDS deaths were reported back in 1981, and by 1991 it was a global pandemic with over 10 million people infected.
In 1992, singer and songwriter Elton John formed a nonprofit organization called the Elton John AIDS Foundation and their mission is to end the spread of AIDS by 2030. The Mercury Phoenix Trust is another organization that was formed in the same year by Queen members Roger Taylor and Brian May. Their organization helps people fight HIV/AIDS worldwide after the death of Freddie Mercury back in 1991.
Freddie's final message to the world marked a watershed moment in tackling the stigma towards AIDS. "Following enormous conjecture in the press, I wish to confirm that I have been tested HIV positive and have AIDS. I felt it correct to keep this information private in order to protect the privacy of those around me. However the time has now come for my friends and fans around the world to know the truth, and I hope everyone will join with me, my doctors and all those worldwide in the fight against this terrible disease." Freddie's  passing led to the mourning of millions of fans across the globe, but also helped propel the topic further into the public consciousness.
Gone but clearly not forgotten, Freddie had made a huge impact on the world and has inspired many artists we know and love today. Freddie broke stereotypes and remains in the minds of millions throughout the world as one of the greatest artists we will ever see.