Being the Youngest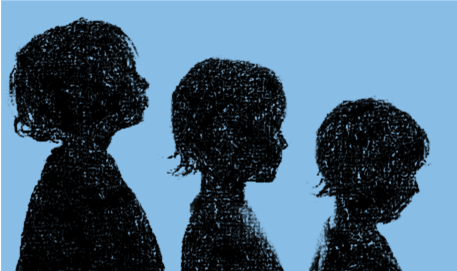 Out of all the experiences and journeys we take in life, we cross the path of individuals with siblings and maybe even friends too. Growing up, I was always seen as "Analise's little sister" so I tried to strive away from that. I made different friends, dressed differently, and even found new hobbies. I wanted to be my own person, and I'm sure anyone who is the younger sibling can understand that.
I can say that finding self-identity in the shadow of a sibling can be considered difficult. Being younger than my sister shaped our relationship from the start. When it comes to school or any social engagement where we are together, two identities are often merged into one named "the girls." People compared us to find differences, which often made us uncomfortable and insecure. Finding our desire for individuality triggered a rivalry between us. The constant comparisons made us despise each other, and at times I've felt unliked amongst my teachers and peers because I was nothing like my sister.
Though, as my sister goes off to college in the fall, it honestly feels bittersweet. She watched me grow up, and now she won't be home 24/7 to take me to get breakfast before school, stay up until 3 am to have conversations with me, or to even make dinner with me every night. I know she'll come home to visit, but after spending my whole life with her it'll be hard to adapt. She's been my best friend for the past 16 years of my life, and I'm glad I got to spend every moment with her. Honestly, that goes for all my senior friends. I'm going to miss them dearly because in some sense they're also like siblings to me and it's finally time for each of them to branch out and be their own person.
As this school year comes to an end, I believe that I finally found who I am as the younger sibling. Maybe it'll change as I change too, but I'm content with who I am. I genuinely hope all the younger siblings out there can be at peace with themselves and not always compare themselves to their sisters or brothers. Nobody is perfect (I learned that the hard way) even if it may seem like that. We all have our flaws, including our older siblings and friends.
I'm proud to say that I'm related to my sister and that I'm friends with a ton of seniors. I've learned a lot from the older people in my life, and sometimes being the youngest isn't so bad, and I hope one day I can give advice to any of the younger people in my life.