Beloved Soccer Star Pelé Passed Away At 82
Pelé, a legend known for playing soccer for Brazil, died at 82 after multiple organ failures due to colon cancer. 
Thousands watched in the streets of Santos, Brazil, as the procession took place in Urbano Caldeira Stadium, the home of Pelé's former club Santos. His coffin was carried in the streets past his 100 year old mother's, Celeste Arante, house. 
More than 230,000 people attended his wake, "Vila Belmiro", wearing the iconic yellow Brazil jersey and waving flags as the coffin was passed. 
Pelé was known to many for his incredible skill. He'd gifted Brazil half of their 6 World Cups, became Brazil's "joint-top scorer" with a record of 77 goals in 92 games and the highest scorer ever for Santo's with 643 goals in 659 games, and he also brought the club to the Intercontinental Cup in 1962 and 1963. 
Whats even more impressive, Pelé may have scored anywhere from 1281 goals to 1283 in a total of 1,383 games! Aside from his career as an athlete, he also composed music for his film Pelé (1977) and also wrote numerous memoirs during his lifetime. 
In fact, his name was so important that the people of Brazil have a day dedicated in honor to his legacy; "Pelé Day" which is celebrated on November 19 every year, commemorates his 1,000th goal. 
Numerous people such as the President of the US reached out with thoughts and prayers during his passing. President Joe Biden sent out his thoughts and prayers to Pelé's family, his wife Marcia Cibele Aoki and his children.  
Many of today's legends commemorated the "king of football"; Ronaldo posted on his Instagram a photo of the two, writing "​​An inspiration to so many millions, a reference yesterday, today and forever…He will never be forgotten and his memory will live forever in each and every one of us football lovers. Rest in peace King Pelé."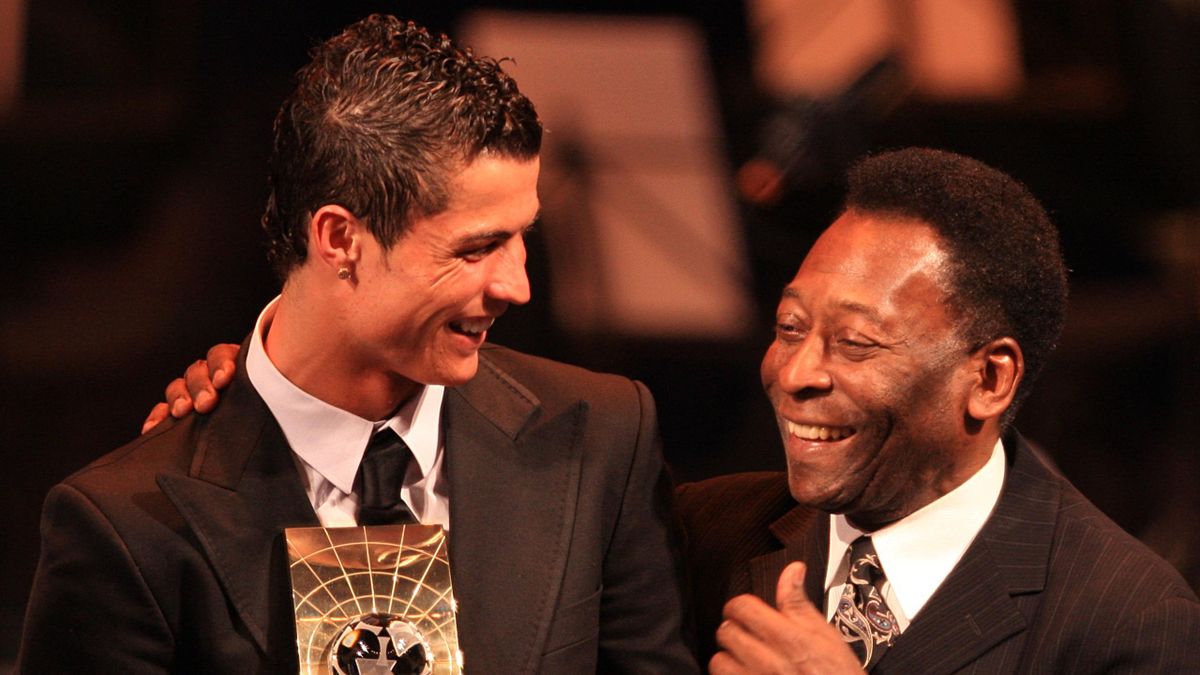 Kylian Mbappe, a player on the French national team, tweeted "The king of football has left us but his legacy will never be forgotten. RIP KING." 
Neymar Jr., 10, who also plays for Brazil, wrote "Before Pelé, 10 was just a number…I would say before Pelé football was just a sport. Pelé has changed it all…He turned football into art, into entertainment. Gave voice to the poor, Blacks and mostly: Gave visibility to Brazil. Soccer and Brazil have raised their status thanks to the King! He's gone but his magic remains. Pelé is FOREVER!!"