Covid-19 Updates: Vaccines, count, and more
October 27, 2020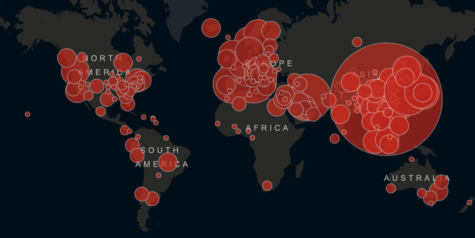 I'm sure by now during these past crazy months, everyone would like to know where the heck we are as of Covid-19 news. As of today, there are 43.5M+ cases world-wide, 8.78M+ cases in the US, 152K cases in Massachusetts, 48,717 cases in Suffolk county, and 465 cases in Winthrop, MA.
Currently there are 170+ vaccines that are preclinical. There are exactly 11 vaccines that have passed into phase one, 15 vaccines in phase two, 10 vaccines in phase 3, 6 in the limited phase, and none have yet been approved. The phases themselves have different meanings: Phase 1 concludes that the vaccines are tested in safety and dosage. In phase 2, the vaccines are in expanded-safety trials. Phase 3 exists of the vaccines that are part of the large-scale efficacy tests. The vaccines that are limited are approved for early/limited use and there are currently no vaccines available.
Government officials have repeatedly said that they will not release a vaccine until it firmly passes a vast Phase 3 trial. However, Health Official Alex Azar has said that Covid-19 vaccines are to be released to the entire public of the U.S. around April 2021. The FDA has approved, " as of October 22nd, to use Remdesivir as a treatment for coronavirus". It is currently the first and only treatment for Covid-19. The drug will be used for anyone over 12 years old that requires hospitalization. It is used now in 50 plus countries worldwide as a temporary and permanent treatment. 
Jamie Ducharme of Time states that there are "two vaccine candidates that are close to the end of the clinical trial (they are made by Pfizer and Moderna)". Pharmaceutical companies have already started building stockpiles. The U.S. Department of Health and Human Services Secretary Alex Azar says that "they could have enough doses to immunize the U.S. most at risk individuals by the end of 2020, and by the end of 2021 there should be enough doses to immunize seniors, health care workers, and first responders."
According to the CDC, symptoms of Covid-19 include: Fever or chills, cough, shortness of breath or difficulty breathing, fatigue, muscle or body aches, headaches, (new) loss of taste or smell, sore throat, congestion or runny nose, nausea or vomiting, and diarrhea. Emergency signs of Covid-19 include: trouble breathing, persistent pain or pressure in the chest, new confusion, the inability to stay awake or wake, and bluish lips or face. If anyone you know shows signs of these symptoms, contact emergency medical care immediately. Symptoms of Covid-19 can start to appear from a range of a short 2 days to 2 weeks after you are exposed. For many individuals, the symptoms get worse as days pass by.
Coronavirus itself cannot be treated with an antibiotic; Covid-19 is a virus not a bacteria. Some patients however, may develop a bacterial infection (example pneumonia) which can be treated with an antibiotic. Older adults or people with underlying conditions (such as heart disease or diabetes) have a higher risk of developing much more serious complications from Covid-19. 
The virus can live on surfaces from as little as a few hours to as long as several days, but that would depend on the surface on which it is living. Covid-19 is now known for surviving the longest on plastic and stainless steel (three days to be exact). It lives on cardboard for 24 hours at least.  
The Trump Administration released breaking news on October 20, that they are partnering with CVS and Walgreens and will distribute Covid-19 vaccines to seniors and staff of long term facilities for free, as soon as one becomes available. There have been no further updates as of then.
The CDC has also added onto the 'brief encounters' meaning. They announced that "spending a bare minimum of 15 minutes with someone who is infectious can guarantee catching the virus." The longer you are around someone that is infectious, the higher amount of the virus you can receive. The only thing we can do is (as you have heard) wear a mask, social distance, and wash your hands. 
*Updated last on October 27, 7:51 AM