2020 Holiday Travel and Concerns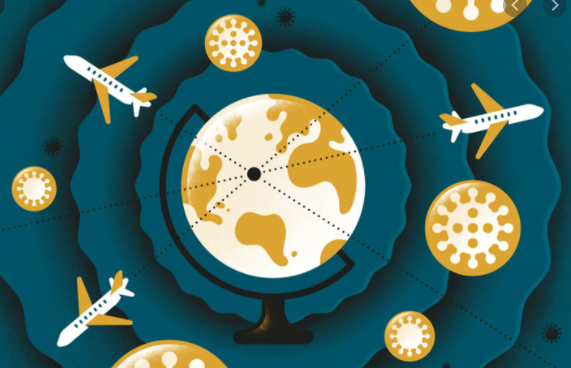 2020 Holiday Travel and Concerns
By Karina Silva 
The holiday season is coming soon in around a few weeks as the number of coronavirus cases reached one million. Though the endurance of the virus was unexpected by all of us, we need to continue to take precautions, especially for people traveling for the holidays. 
The Centers for Disease Control (CDC) recommends that people avoid any form of traveling during the course of this pandemic and to use different alternatives to celebrating with friends and family. Virtually celebrating the holidays is the safest way to catch up with loved ones and can be done from the comforts of home. The CDC uses a system of households on their website that helps one become aware of risk levels relevant to the scenario of hosting family members or friends from outside. See how high the levels of coronavirus cases in the areas or regions the attendants of social gatherings are coming from and catch up on places they have traveled. Be informed on whether family members or friends recently had a Covid-19 test conducted on them. One should also consider the details of the holiday gathering that one is hosting, asking oneself questions like where and how long the event will take place. For more information, check out the Centers for Disease Control (CDC) website.  
In cases where traveling out of the state is obligatory for one or their family during this season, there are forms to fill in before returning to Massachusetts. The Commonwealth of Massachusetts established a prevention system for visitors consisting of the Massachusetts Travel Form. These forms are for those over the age of eighteen or minors traveling alone, coming from states that are in the "yellow" to "red" zone. To complete the form, one must prove that they do not have coronavirus. To do so, they must endure a conducted Covid-19 test. More details are in Mass.gov.   
While one travels, there are tips to follow to increase the chances of coronavirus prevention. Maintain at least six feet (or two meters) of the distance between oneself and others as much as possible and wear a face mask. Make sure hand sanitizer is with one at all times and that it contains at least sixty percent of alcohol, to apply to hands after touching surfaces. Make sure to inform oneself of the requirements and restrictions of the other states. To address concerns in airlines, officers of the Transport Security Administration (TSA) will be wearing gloves and masks and will be practicing social distancing. Passengers will now be allowed to wear their masks during screenings and will have to place metal items in carry-on bags to reduce handling. The Mayo Clinic website provides more information based on traveling during this pandemic. 
Traveling during this holiday season will be difficult. The best way to be careful and enjoy our holiday break is to inform our family and friends on how we can flatten the Covid-19 curve. Most importantly, if you can stay home…STAY HOME!