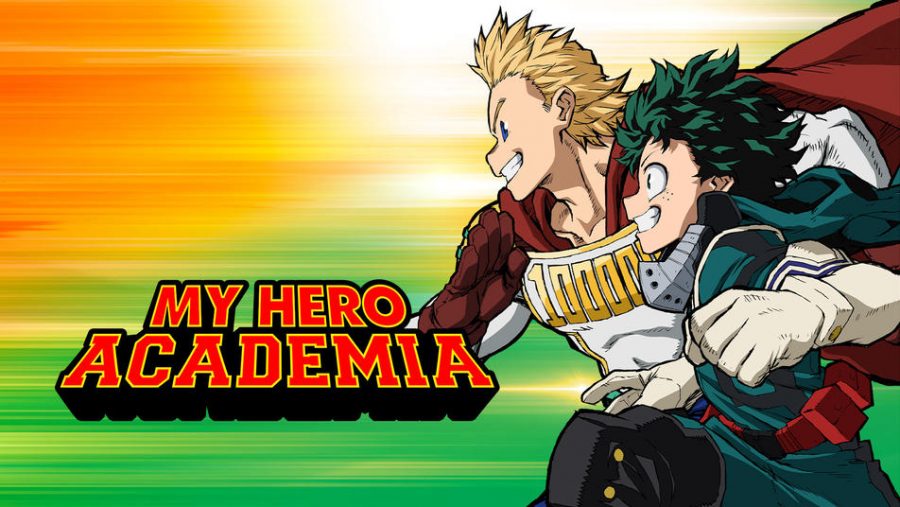 Skyla's Scoop: My Hero Academia worth the watch
December 14, 2020
Hello Everyone, I'm Skyla Marie D'Amico and I have the scoop that I hope you all will appreciate.  Today I am here to give my review on my favorite anime.
I am currently  watching My Hero Academia ( Boku no Hero Academia).  It's on Hulu.  It's about a  young boy named Izuku Midorya and his journey on becoming a Hero. He faces a lot of challenges on the way with villains and  classmates.  Join Izuku on his journey and uncover the  joyous  adventure this anime has to offer.
When I first started My Hero Academia I thought it was really interesting  and fun to watch and I got obsessed with it. 
My Hero Academia  has a big impact on people physically and emotionally. Personally, I cried over it cause it is so heartfelt and amazing. It shows that people can do anything they put their heart to and  that you can do anything if you believe in yourself. 
I recommend that you should start it because it is such a good show and nearly everyone loves it. It's so interesting and will have you at the edge of your seat  and you'll meet such cool heroes and villains. One of my Favorite villains is named Dabi and he is pretty cool.
MHA is so amazing and so cool and  it's such a good show. It's so fun to watch and it's one of the most popular anime everywhere  from Japan to here in the USA.  I recommend, if you have Hulu, watch it.
You won't regret watching it for a second. It has great up beat intro and outro music and the suspense it holds is immaculate. It's so astonishing and epic.      
**This opinion article reflects the voice of the writer and does not necessarily represent the views of The Viking Times as a whole.  Like most news outlets, The Viking Times is a non-partisan media platform.**