2020: A Year in Review
People often like to say, "there is always a light at the end of the tunnel" and I think that is an important sentiment to value within itself because it infers that there is always something good to come out of the bad. 2020, in particular, is a year that has presented us with the most hardships between a deadly virus taking loved ones, financial burdens piling up, and general senses of sadness and unfulfillment that have plagued our lives in more ways than one. However, I think if this past year has taught us anything, it's that there isn't always a bright light waiting to bring an end to all our problems, sometimes all we'll have in our lives is a tunnel, and it'll be up to us to light our way through the dark to make it through each obstacle life throws at us.
With that being said, although this year brought a lot of devastation, tragedy, triumphs, losses, etc. for most, I think it's always important to look back and reflect upon what occurred in one of the crazy years the 21st century has ever experienced as a way to guide us into the future. Despite what you may think, although there was a lot of bad in 2020, there still may be some other good things you may have forgotten about, so, let us gracefully hop into one of the years craziest reviews:
The Beginning
January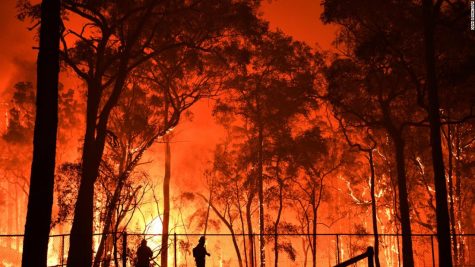 2020 was certainly not a year rung on a positive note as the Australian bushfires of January ravaged the lands of the continent and greatly endangered their wildlife population. The fires themselves were suspected to be of natural and of human origin including conspiracies surrounding deliberate arson. Nonetheless, these rounds of fire were particularly devastating as a record-breaking 25.5 million acres of land were scorched, 3,000 homes were completely damaged, and 33 people lost their lives. The fires continued until the very end of March, where at that point, hundreds of animals had lost their habitats, many lost homes/loved ones, and a huge region of the continent was coated in a layer of thick smoke and ashes.
 Continuing on its path of terror, the first strain of SARS-COVID 19 officially reached the US from patient zero on January 9th, which would eventually spread to hundreds of other unsuspecting Americans and other countries around the world, creating a viral pandemic no one expected. 
As we moved further into January, we watched as current/former President Donald Trump faces Congress after being impeached on January 15th after the "House inquiry alleged that he had solicited foreign interference in the 2020 U.S. presidential election to help his re-election bid, and then obstructed the inquiry itself by telling his administration officials to ignore subpoenas for documents and testimony." Though he was later acquitted on the 5th of February, many were not quick to forget his actions
As we left January, we continued out with a more solemn tone as news of famous NBA all-star, Kobe Bryant, and his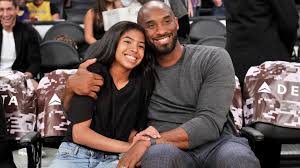 daughter Gianna Bryant tragically passed away in a plane crash that shocked the nation. Kobe was only 41 years old, while his daughter was only thirteen, they left behind wife and mother Vanessa Bryant as well as their three other daughters/sisters. The crash also claimed the lives of Payton Chester, 13; Sarah Chester, 45; Alyssa Altobelli, 14; Keri Altobelli, 46; John Altobelli, 56; Christina Mauser, 38; and the helicopter's pilot, Ara Zobayan, 50. 
February
 This month didn't bring much more promise than January did, especially as the true threat of COVID-19 was unknowingly lurking. On February 8th, it was officially recorded that the first American citizen died of the virus, as cases slowly but surely began rising. 
As we moved in further, citizens of the UK and Ireland were faced with an environmental disaster, Storm Ciara, which is noted as being a powerful and long-lived extratropical cyclone that was the first of a pair of European windstorms to affect at peak intensity less than a week apart                                                                                                                                       
However, on a more positive note, it was announced that the movie, Parasite, directed by Bong Joon-ho, swept at the 92nd annual awards, claiming the title of Best Picture, and Best International Film, making it the first foreign-language film to ever win the title of Best Picture.
Finally, on a more justice-serving level, we ended February with a win as the case against Harvey Weinstein, a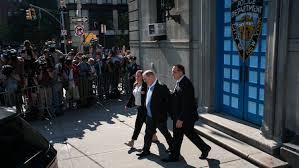 convicted sexual predator, finally closed with the jury finding him guilty. This was certainly a win for all his brave survivors, and sexual assault victims everywhere, as only 16% of all rapists ever get convicted/a lawful prison sentence. Since he was well known in the Hollywood industry, many doubted he'd get sentenced, let alone be found guilty, at all. However, the 24th of February turned out to be on the right side of justice as a guilty verdict was rightfully handed out. 
March-April
 This month in particular is the one that will probably be remembered by most as the one where the world shut down. With more cases of the highly contagious COVID-19 virus stretching throughout the country, many schools and businesses made the executive decision to shut down on March 13th for a scheduled 2 weeks to ensure safety, and proper sanitation measures could be taken. However, this scheduled time quickly became extended into a full-scale lockdown with schools, public recreation spots, and all non-essential businesses closed down for the month leading into April and May.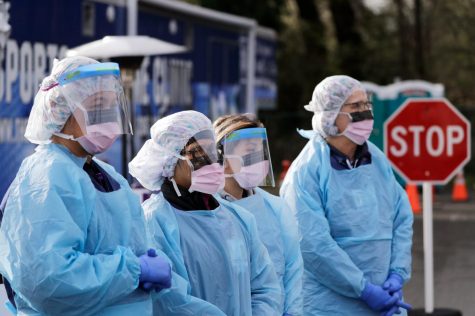 Apart from the financial aspect, there were also mental and physical health problems that began to stem in the waiting months. With many being trapped at home and being isolated, many fell into a depressed state and suicide rates doubled. Further, there was great concern over those trapped in lockdown in abusive households, as many organizations began trying to set up a refuge for those in compromised situations. If that weren't bad enough, hospitals also faced ICU beds, PPE equipment, mask, and ventilator shortages. As the cases began piling up, not enough funding and irresponsible people soon posed a threat to the only field that could treat them for the virus. 
Although this was a very dark part of the year where everyone was hurting greatly, there was perhaps still some good to come from this lockdown. For starters, animal shelters across the US were being cleared out at record-breaking rates. Others found solace in picking up new hobbies or even starting mask-making businesses to provide for the general public. Furthermore, the environment cleared up significantly due to a vast decrease in the use of fossil fuels with an 8.8% decline. Citizens in Italy even reported seeing Swans reinhabit typically potent waters as a lot of pollution cleared up. With that being said, I think this period is great to reflect upon as it retains the sentiment that there is always some good to come from the bad,
The Middle: 
May/June
Although many were expecting May and June to be more promising months with good weather and better COVID results, we instead got hit with year-end school closing and murder hornets. Although they may just look like large and slightly angrier hornets, these insects are twice the size and pack a far more painful punch. Not only could these flying bugs leave us with a painful sting we would never forget (and possibly even induce a heart attack) they were also a direct threat to our already dwindling honeybee population hence the panic over their presence. 
However, apart from these more minor nuances, I believe the month of May, specifically the end, truly played a large part in the significant reforms to come from this year and placed a needed spotlight on current racism and the need for police reform. On May 27th of this year, George Floyd, an innocent US citizen was unlawfully murdered by Minnesota police officer Derek Chauvin who was assisted by three other perpetrators including J. Alexander Kueng, Tou Thao, and Thomas Lane. In videos captured by citizens and surrounding security cameras, it was shown that the four officers involved deliberately abused their authority to restrain the victim as Derek Chauvin proceeded to place his knee on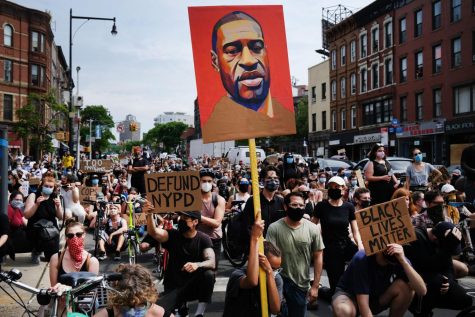 Floyds neck compromising his ability to breathe. Floyd ultimately died from the officer's actions as he ushered cries for help and most notably the phrase "I can't breathe" which became a key sentiment in the protests that would follow. Floyd's unjust murder had occurred just two months following the death of paramedic, Breonna Taylor, who was shot in her sleep on March 13th by Louisville police officers Jonathan Mattingly, Brett Hankison, and Myles Cosgrove using a "no-knock" warrant. A similar case occurred a month prior in February as an innocent jogger, Ahmad Arbury, was murdered mid-run by two white men who were not arrested until months later. For over a hundred days people took to the streets and protested with signs and chants calling for police and law reforms. George Floyd's death sparked the Black Lives Matter protests that were able to bring out a significant change within the country. Many erected thoughtful murals to honor the hundred who had lost their lives to police violence and began starting up petitions to get lawmakers' attention. 
June was a month that also saw it's beloved "Pride Festival" canceled due to the growing COVID safety concerns. Although this saddened many members of the LGBTQ+ community, there was still some good to come from the situation. This year, the Supreme Court officially ruled that employers could not fire an employee based on their sexual orientation. Further, we also a record-breaking number of LGBTQ+ members being elected into both senate and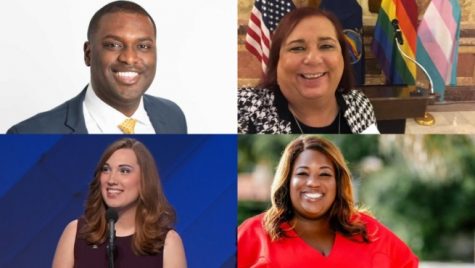 congress seats as politician, Sarah McBride, became Delaware's first-ever transgender Senator, and Taylor Smalls became Vermont's. Tennessee, also gained their first two LGBTQ+ politicians, Torrey Harris and Eddie Mannis. New York gained two incredible black and LGBTQ+ members of congress, Mondaire Jones and Ritchie Torres, Kansas elected their first trans lawmaker Stephanie Byers, and Georgia elected and re-elected two LGBTQ+ senators/representatives.  
July
As we entered July, the first glimpse of change was caught as people and their respective states began removing/tearing down insensitive confederate monuments. Missouri even announced that they would be removing the confederate accent located on their state flag. Although this series of changes only scratched the surface of reforms that need to occur in this country, they made a good start. 
In this warm summer month, we also saw a progression in COVID reopening phases as the warm weather allowed more businesses to allow seating outside so the world could begin the process of returning to "normal" again, despite later setbacks in the following months. However, we did end on a more tragic note as former beloved Glee star, Naya Rivera, unfortunately, passed away due to accidental drowning. 
August
 In this last month of summer, we saw more tragedy as the world focused its attention on a humanitarian crisis occurring in Yemen once again. The ongoing war in the country was and still is making it hard for citizens to survive as constant air raids, violence, and blockades were risking their lives. Although tragic, organizations like UNICEF partnered up with people all over the world to raise money and get food supplies and other products to those currently in dire need. Social media platforms were also flooded with petitions and donation campaigns to help send some relief. Though the crisis is still going on, the UN is continuing to work to help all those affected by the war and plenty of donation campaigns are still up and running.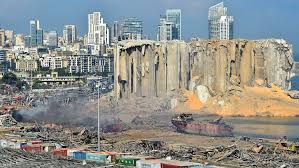 Similarly, another humanitarian problem occurred on August 4th in Beirut as a large amount of ammonium nitrate stored in Lebanon, exploded, causing over 204 deaths, 6,500 injuries, and left around 300,000 people homeless. Though nothing can compensate for the lives lost, many tried to look on the bright side as people from all across the world set up donations and other countries stepped in to offer aid.
We closed off the month on a more sad note once again as an award-winning movie actor, Chadwick Boseman, most known for his feature role in Black Panther, unfortunately, passed away after a long battle with pancreatic cancer. Fans of Marvel and actors/actresses all alike were devastated by the loss of such an amazing performer, and many took to social media to memorialize Boseman's "Wakanda Forever" sentiment.
The End:
September
  With the election season coming up close ahead, many turned to the mass early mail-in ballots to cast their vote amid the pandemic. Most voting centers are packed with people looking to have their voices heard, therefore, many turned to reliable mail sources such as USPS to deliver their ballots on time without risking their health. However many noticed mailboxes were being removed, and USPS mail services were effectively delayed or shut down. The crisis stemmed primarily from changes implemented by Trump appointee Postmaster General Louis DeJoy shortly after taking office in June 2020. The delays have had substantial legal, political, economic, and health repercussions, and there was much speculation about whether the delays are unintended results of restructuring operations, or if they were intentionally created for political gain. 
In one of the most tragic deaths of the year, Americans also saw beloved supreme court Justice, Ruth Bader Ginsburg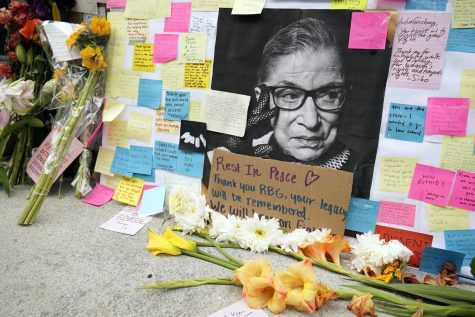 pass from complications of pancreatic cancer that she had previously battled four times prior. RBG is notorious for her advocacy of gender equality and women's rights and uniting the liberal block of the court. With her death happening so close to the election many argued over whether a new justice should be appointed to the courts, but Trump ultimately appointed Justice Amy Coney Barrett who was officially confirmed in October. Many feared her political standings were too opposite from Ruth's and could potentially undo most of her work, especially as she stood as being openly anti-abortion. Still, many tried to remain optimistic and to continue to fight for change as a way to honor and memorialize the lovely RBG. 
October
The month notorious for hosting the mist spooky holiday, Halloween, operated a bit more differently than normal as parents and eager trick-or-treaters everywhere had to reevaluate plans for a fun-filled night amid the pandemic.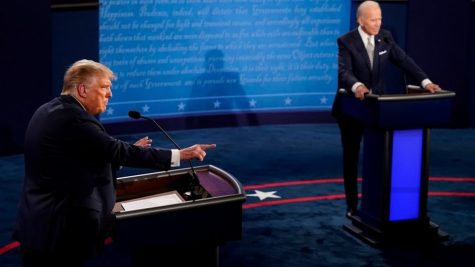 However, October was also the month where both the Presidential and Vice Presidential debates occurred with current VP, Mike Pence, facing off against Senator Kamala Harris, and current President Donald Trump facing former VP Joe Biden. The debates brought up important conversations voters needed to hear but were perhaps remembered for how out of control it got. Moderator Chris Wallace had to tell both candidates to be quiet multiple times as the two presidential candidates erupted in back-and-forth bickering that mounted into a chaos that keyed in voters all across the country.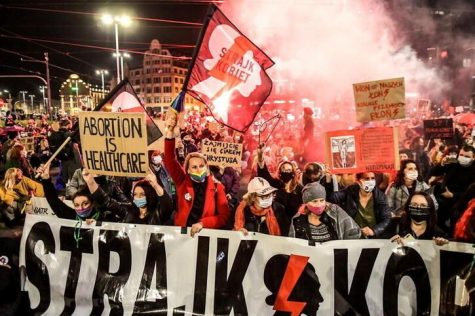 Poland was also facing problems during this month over the legality of abortion. Abortion rights have been a topic of controversy all over the world for years, but after officials tried implementing a law that effectively banned almost all abortions. Hundreds of women rightfully took to the streets to protest having this right stripped from them, and continued their outcries for months. May also took to social media to spread information and petitions surrounding the cause to gain greater support, which turned out to be successful in the end as the ban was temporarily lifted.
Finally, this month closed with another tragic death of music legend, Eddie Van Halen, most known for the song "Jump" with his band, Van Halen. 
November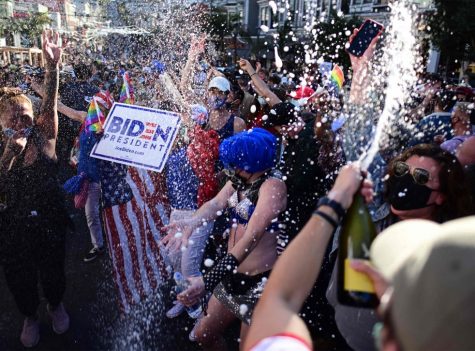 At the center of November, as it is every four years, was the Presidential election. Many had worried over how long the process would take considering a lot of the votes were sent in by mail, but within a matter of days, a candidate was chosen. In a record-breaking election, Joe Biden claimed the largest amount of popular votes in history due in part to an increased voter turnout. Biden also won over the needed 270 electoral votes with 306 gaining the win. His Vice Presidential elect, Kamala Harris, also made history as the US's first Female African American VP. The election, as it always does, caused some controversy and there was certainly a lot of protesting over the votes being counted, but ultimately, Joe Biden and Kamala Harris were elected and are set to be sworn in on January 20th, 2021.
Though many celebrated in the streets over the election results, we did end November on another somber tone as beloved Jeopardy host, Alex Trebek, lost his battle to cancer. Jeopardy announced their grievances over social media and claimed they intended to keep the show running to honor Alex, and have set Ken Jennings up to replace him in the upcoming seasons
December
Finally, with the Holidays approaching, we reached the end of an extremely long 2020 with some triumphs and defeats to finish off.
For starters, this month sparked a lot of conversation on two topics that have been hotly debated for years. One was the death penalty as the Trump Administration rushed to complete the executions of more inmates as he closed out his term. The most notable case discussed was that of Brandon Bernard who many petitioned to be pardoned on account of missing/skewed evidence surrounding his case. Americans everywhere took to the internet to express their dislike of the death penalty and called for its abolishment. However, Trump chose not to enter a pardon, and the execution went as scheduled sparking an outrage amongst many who plan to continue their fight against the penalty, especially as Trump has more lined up before the end of his term in January. 
Conversely, on a more positive note, it was officially announced that Scotland was officially planning to make all their feminine products free. Even in the darkness that was 2020, many were happy to see that a country was taking steps towards providing free access to basic female necessities that many other countries happen to unfairly tax and overpriced. 
The end of December did, however, unfortunately, see another act of violence as a Nashville suicide bomber, Anthony Warner, set off a bomb on Christmas day in the state. Fortunately, body besides the bomber was killed, but the bomb did destroy 41 surrounding buildings and was a cause for great panic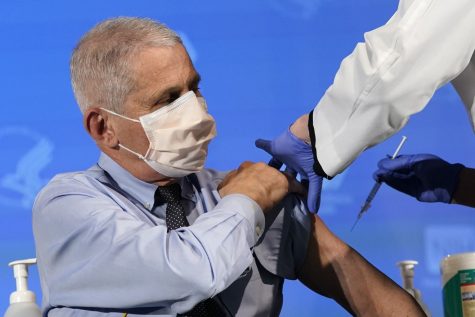 Finally, there was no better way to end the year than with a COVID-19 vaccine. The virus that had taken over the lives and wellbeing of many for over 10 months may finally have a cure. In mid-late December, the FDA authorized the use of the vaccine, and quickly it was dealt out to those in the medical field caring for COVID patients, as well as top officials/congressmen who are constantly exposed to people and new surroundings. Although there was a hefty debate over who should and would be receiving the vaccine first, many were simply happy to see that this pandemic may be seeing the beginning of the end. 
2020 was certainly one of the most "eventful" years and one filled with a lot of tragedy. There is no denying that far more occurred throughout this year than what I listed, but it would simply be nearly impossible to put into words all that's happened this year, but it's still crucial to take the time and reflect upon anything and everything that has occurred. 
This was certainly what I like to call a "tunnel year" because there wasn't necessarily a bright light waiting at the end that would solve all our problems by ending the pandemic, stopping the hatred, stopping the violence, reforming the justice system, ending climate change, etc. there was only a countdown to the next year. If 2020 has taught us anything, it's that there will always be some bad in the world, it's inevitable. Sometimes these bad things may be more apparent than the good, and sometimes it may be less, however, no matter what happens it's always important to be able to find those good things hidden amongst the bad, and use them as our guiding light into the future to make things better.