The Runaways: Album Review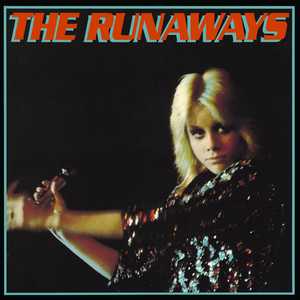 The Runaways are one of the most famous girl bands from the 70s. They aimed to do what all the boys could do: to play their favorite music and express themselves as straightforward as possible, ignoring the dominance men held in the rock scene like Led Zeppelin, AC/DC, Queen, KISS, etc. The Runaways did just that. Since then, they have grown in stature to earn recognition as the first all-female band to make a considerable impression on the public by playing loud, guitar-driven, hard rock. Since all of the band's members were teenagers in the beginning, some of which were still learning to play their instruments upon passing auditions, the music on this debut album is frequently raw and amateurish, but it neatly combines heavy metal with the newly emerging sound of punk rock. 
The Runaways truly made an impact on music history even if the teen group was short-lived. Though, it was difficult for an all-girl group to be respected in the public eye at the time given. I look at The Runaways as an inspiration. They showed that women, no matter how young you were, could achieve anything, even with obstacles in the way. 
In 1976, the self-titled album The Runaways was released. They made it crystal clear that women (or specifically, adolescent girls) were more than capable of playing intense, forceful hard rock that went directly for the heart with this album. Cherry Bomb is the first and most famous track on the whole album. The song has quite an introduction with the loud, girly punkish backing vocals, catchy chorus, and wild guitar solo. It's right in your face. Following that, we have my personal favorite, You Drive Me Wild. The song contains a groovy melody, combined with more punk and guitar riffs. I highly recommend listening to it, especially if you're a fan of punk music. 
The third track on the album was Is It Day Or Night? Is a syncopated, and a glam rock piece. Not my favorite, but it still makes the album complete. Thunder is a lively, and upbeat song with yet another guitar solo and harmonized backing vocals. It's possibly one of my favorite songs of all time. It fits the Runaways perfectly. Following that is a cover of Lou Reed's song Rock N Roll. This version is very different from the original, but one of my favorites. It has a catchy chorus and fits in with the theme of this album.  They did Lou Reed justice with their cover. The Runaways wanted their listeners to know what they were all about. Lovers is an average song on the album, there aren't many memorable melodies. It's less energetic than the other songs. However, American Nights immediately draws you in with its loud riff and melodic chorus. It gets you ready for the next song, Blackmail. This song puts you right back into the groove thanks to guitarist Joan Jett. Yet, Secrets manages to flow in the album perfectly.  The last song on the album, Dead End Justice is something you don't expect out of that 7 minute song. Though, it ties the album up to perfection in my opinion.
The Runaways crafted this album to perfection. Each song listed may not be my favorite, but they all contain an interesting story behind them. This band is not for everyone, nor are their songs. However, they made an impact for many artists, even after the band broke up.
Besides the great musical importance of the band, I enjoy this album a lot. It shows how each member can captivate a story in one song on it's own. The whole album is pure rock and roll, but with authenticity. The Runaways are truly a great band and hopefully you enjoy this album as much as I did after listening to it.