Families of Indonesian plane crash victims share stories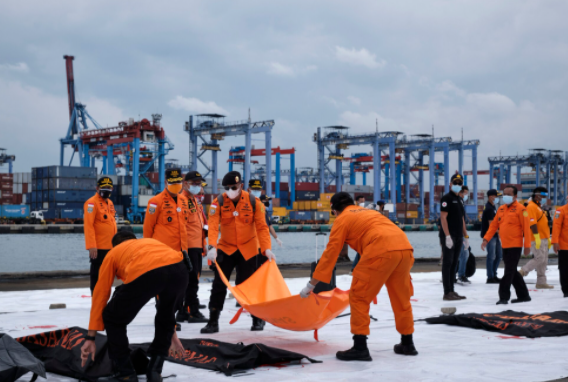 Sixty-two deaths followed the plane crash in the 182 Sriwijaya Air Flight on January 9th, 2021. The plane crash occurred near Jakarta, Indonesia with a version of the Boeing 737-500 model under Sriwijaya Airlines. The flight took off from the Indonesian city of Pontianak, and was heading to the island of Borneo. 
The main cause of the tragedy is vague, but there have been speculations behind what lead to the plane crash. One factor of the crash could have been the stormy weather due to a heavy monsoon season. Another factor would have been the antistall software, despite the system being updated compared to the one in the 737 Max model, which have previously caused plane crashes in 2018 and 2019. 
As a way to pay respect towards those who have been lost due to the unfortunate occurrence, some personal stories told by their relatives will be mentioned. 
Panca Widia Nursanti 
Panca Widia Nuranti was a high school teacher who was coming back from Jakarta after visiting her parents. Panca was known to be cheerful and sociable to her students, as she was given the nickname 'guru gaul' which means "friendly teacher". As she boarded the flight to Pontianak, Borneo, she was said to have a bad feeling about the flight and called her husband, who was back home, to pray for her. Her husband, Rafik Yusuf Alaydrus mentioned that he was anxiously waiting for the flight to be announced in a Pontianak airport and later in the afternoon he found out from the news that the plane had crashed. 
Mulyadi Tamsir and Makrufatul Yeti Suryaningsih 
Mulyadi Tamsir and Makrufatul Yeti Suryaningsih were a recently married couple who boarded the 182 Sriwijaya Air Flight back from a business trip to Jakarta in search for a start to their wedding planning business. Makrufatul was two weeks pregnant and was traveling along with her sister and mother. Mulyadi was the chairman of the Association of Islamic Students (HMI) from 2015 to 2018 but then became a politician for the People's Conscience Party up to this point. 
Isti Yudha Prastika 
Isti Yudha Prastika was a flight attendant on the 182 Sriwijaya Air Flight. Initially, she was supposed to take a shift in a NAM Airlines flight, but due to a change of plans on Isti's departure date. Isti was a compassionate person as well as a role model, according to her brother. These plans were abrupt due to the change in federal requirements revolving around Covid-19.  Isti Yudha Prastika was joined by a crew of around twelve crew members, including herself and six off-duty members from NAM Airlines. 
Athar Rizki Riawan
Athar Rizki Riawan was an eight-year-old boy traveling with his relatives to Pontianak for a family holiday. According to his father, Athar was a wonderful child who loved to pray, joke, and sing with his family. He along with his grandparents Toni Ismail and Rahmawati, aunt Ratih Windania, and 3 year old cousin Yumna Fanisyatuzhara, were victims of the 182 Sriwijaya Air Flight plane crash. 
Out of the 62 victims of the plane crash, only around 17 are currently identified despite the Indonesian National Transportation Safety Committee getting around a total of 272 body bags. Joint teams are still searching for the cockpit voice recorder of the plane for any transcripts that may clue into the main cause of the crash.