Notable black-led films to watch this BHM
Black History month has happily approached once again and is encouraging us to celebrate the long history of black accomplishments, artistry, inventions, and achievements. 
One particular aspect I would like to focus on, in honor of this historic month, is black artistry in film. With the anniversary of the start of BLM protests approaching quickly, recalling black history through film and literature can be a great way to educate ourselves on this country's long-standing relationship with systematic oppression and racism. However, although educating ourselves is imperative, it seems that the media only ever tends to showcase movies featuring their suffrage during February without acknowledging other films that showcase actual black artistry within this industry of entertainment. Therefore, to elevate black directors, actors, and producers, and also pay some homage to the education of their history as well, I have compiled a list of films that are either historically informative or tell a story that encompasses more than just suffering that you should definitely take the time to watch this month- or at any point during the year (because celebrating and acknowledging black history should always be a year-round event).
Standout Actors/Actresses/Directors/Writers: Taraji P. Henson, Octavia Spencer, Janelle Monae.
Hidden Figures, based on a true story, follows the stories of three brilliant African-American female mathematicians at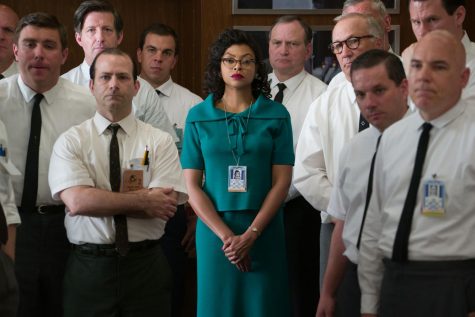 NASA known as the famous Katherine Johnson, Dorothy Vaughan, and Mary Jackson who work diligently to pull off one of the greatest operations in history: the launch of astronaut John Glenn into orbit by calculating coordinates and projectories amongst other things. Although this stunning achievement by these three bright women would effectively turn around the Space Race that galvanized the world, the story highlights how their intelligence and work are often undermined due to segregation laws and racial bias. However, these brilliant women never give in and look beyond their gender and their skin color to show their talents speak for themselves. In my opinion, Taraji truly takes on the role of esteemed mathematician Katherine Johnson in a brilliant light with her impeccable acting and conveys her story beautifully and powerfully.
Standout Actors/Actresses/Directors/Writers: Jennifer Hudson, Jamie Foxx, Beyonce, Eddie Murphy, Danny Glover, Anika Noni Rose, Sharon Leal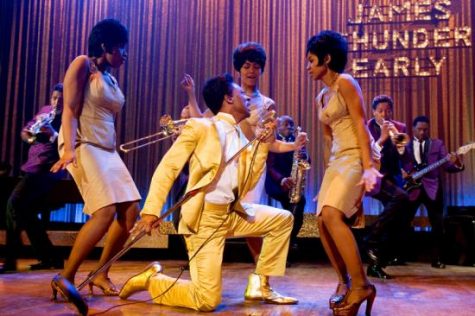 Dreamgirls follows the story of a musical trio, The Dreamettes, composed of three black women with angelic voices named Deena, Effie, and Lorrell. When scouted by ambitious manager Curtis Taylor Jr. they are offered the chance of a lifetime to be backup singers for a national star. Following their agreement things begin to go south as Taylor takes control of the group and creates competition amongst the singers by making one the star, while forcing another out, proving how costly the price of fame truly can be. Although I haven't seen this movie too recently, I do remember the singing done by these amazing actresses was phenomenal. Jennifer Hudson's rendition of "So I'm Telling You (I'm not going)" was crazy amazing and 100% worth the watch.
Standout Actors/Actresses/Directors/Writers: Jamie Foxx, Phylicia Rashad, Richard Ayoade, Kemp Powers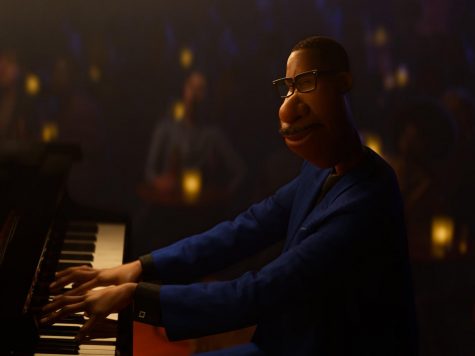 Pixar's Soul follows a talented black jazz pianist who has a near-death experience getting himself stuck in the afterlife where he contemplates his choices and regrets taking his life for granted. Applauded for its wonderful display of diversity, Soul is meant to remind us that we can still shape our own lives through Joe's own experience with his music. I have yet to see this movie, but from what I've heard, it's widely popular and has become one of Pixar's most-streamed films.
Remember the Titans (2000)
Standout Actors/Actresses/Directors/Writers: Denzel Washington, Wood Harris, Donald Faison, Craig Kirkwood.
In the rural state of Virginia, high school football is more than a crowd favorite, it's a way of life. Each game is said to be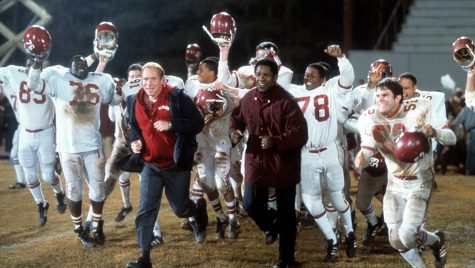 celebrated more lavishly than any other holiday as Alexandria High School was used to nearly always clenching a win. The great notoriety for the sport would soon come into question as in 1971 the school was forced to integrate an all-white school with an all-black one. Suddenly, when players and coaches from both schools and different races want a chance at bringing home the win, the foundation of Alexandria's most famous greatest sports tradition is put to the test as everyone now must put aside their hate and biases to become a team. This movie certainly has a very sad ending (which is why I highly recommend the watch) but other than that I think it provides a great insight into what segregation in schools looked like, and how tolerance, acceptance, and teamwork can go a long way in mending divides. 
Standout Actors/Actresses/Directors/Writers: Whitney Houston, Brandy Norwood, Natalie Desselle Reid, Whoopi Goldberg.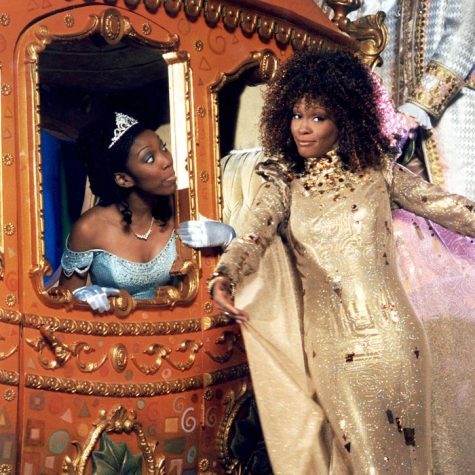 Similar to the original plot of the 1950s version, the film tells the story of a girl named Cinderella who falls victim to the cruelty of her wicked stepmother and her evil stepsisters, until a magical Fairy Godmother steps in to change her life for one unforgettable night at the town famous ball where she falls for a handsome prince who is looking for a princess. Unlike most other versions of Cinderella, this version is applauded for having one of the most diverse casts. This was one of the first remakes of the film to cast two amazing black actresses as the central roles of Cinderella and the Fairy Godmother. Its representation was undoubtedly imperative to young black girls everywhere who were now given the opportunity to see a princess who looks just like them. I would highly recommend giving this one a watch!
Standout Actors/Actresses/Directors/Writers: Whoopi Goldberg, Danny Glover, Oprah Winfrey, Margaret Avery, Willard E. Pugh, Akosua Busia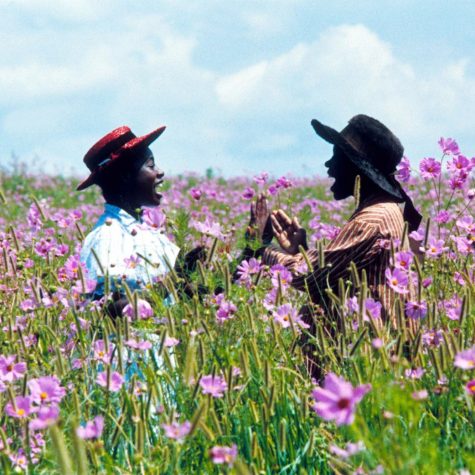 I would first highly recommend reading the book version before watching the actual movie because it was INCREDIBLE, but if you're more into movies, I think the film version plays a great homage to the original text. The Color Purple is a spanning tale of the life of an African American girl named Celie, who, after surviving years of abuse and priority is married off to a man named "Mister" Albert Johnson. Quickly, Celie's life goes from bad to worse as she is now placed in another abusive relationship far away from her one source of comfort, her sister Nettie. Celie is not quick to give up, however, and she continues to hold on to her dream of reuniting with her beloved sister in Africa once again. This is very much a beautiful and heart-wrenching tale woven together by phenomenal acting, I would HIGHLY recommend this film and book. 
Standout Actors/Actresses/Directors/Writers: Viola Davis, Octavia Spencer, Cicely Tyson, Aunjanue Ellis
I was initially debating over whether to include this film because although it is informative of black struggle and racial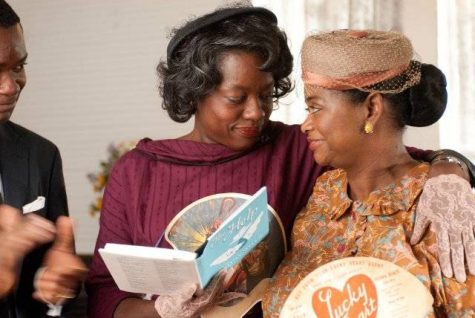 hatred in the 1960s, it also encompasses the white savior trope that can sometimes pull away from the overarching message of the film. However, I felt the beautifully emotional acting done by Viola Davis and Octavia Spencer was too phenomenal to not acknowledge. Therefore, when watching this movie, consider its educational purpose around black suffrage in a time during the emerging Civil Rights movement, and its actual message that surrounds the idea of daring to push your differences into something more to bring about change in your own life. With that being said, The Help follows a Southern society girl Skeeter who returns from college with dreams of being a writer. She turns to her own life for inspiration and chooses to focus on the black women who have spent their lives taking care of prominent white families. Aibileen (Viola Davis), the housekeeper of Skeeter's best friend, will talk at first until the significance of their collaboration becomes clear and prompts more black women to come forward and bring to light the horrid racism that plagued Jackson Mississippi. I truly admire Davis's raw acting and delivery in this film and think it deserves to be praised more. 
Standout Actors/Actresses/Directors/Writers: Will Smith, Jamie Foxx, Mario Van Peebles, Jeffrey Wright, Mykelti Williamson, Jada Pinkett Smith, Nona Gaye, Michael Michele, Joe Morton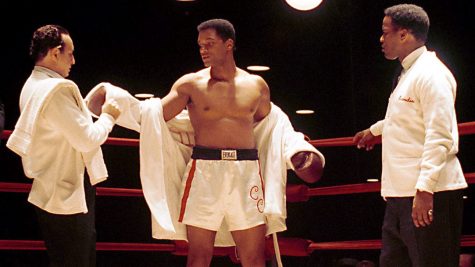 Ali is a biopic on the life of famous boxer Muhammad Ali. Ali undeniably possessed a great sense of athletic genius combined with defiant rage and inner grace that changed the American perspective of the sport. This film proves that fighting does come in all corners as it focuses on Ali's life both in the boxing ring and in the courts where he had a run-in with the law over refusing to serve in the war. Ali, a brilliant man in all aspects, ignited and fought the conflicts of his time not only with his fists but his words as well, making him one of the most admired fighters in the world. Will Smith does an excellent job at bringing honor and respect to the late boxer with his actions while still telling his incredible story- you should give it a watch!
Known for winning best picture, the story of Moonlight looks at the three defining chapters in the life of Chiron, who is a young black man growing up in Miami. This "coming of age" story is said to encompass stories from his epic journey to manhood that has been shaped and influenced by the kindness, support, and love of the community that raises him through the process of growing up. Although I have not seen the film yet, I have heard the story is truly heartfelt and the cinematography is beautiful so I would give it a watch.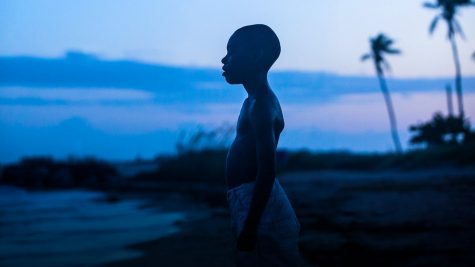 Standout Actors/Actresses/Directors/Writers: Lupita Nyong'o, Winston Duke, Shahadi Wright Joseph, Evan Alex, Yahya Abdul-Mateen II, Jordan Peele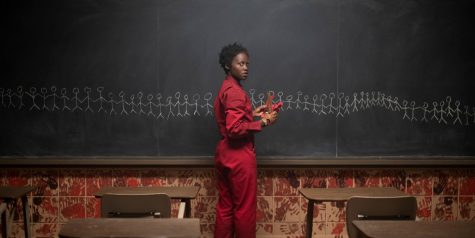 If you're more of a horror fan like myself, I would take the time to watch and appreciate the brilliant work of director Jordan Peele, with this film. Us tells the harrowing story of Adelaide Wilson and her family who return to the beachfront home where she grew up as a child. Haunted by a traumatic experience from the past, Adelaide begins to sense danger being back home. This impending sense of doom proves to be true as her worst fears become a reality when four masked strangers, who later reveal themselves to be the "tethered" version of her family, force the family into a fight for survival. The crazy plot twist at the end is truly genius, and I greatly admired the symbolism behind the movie as a whole so it's 100% worth the watch.
Standout Actors/Actresses/Directors/Writers: Chiwetel Ejiofor, Michael Kenneth Williams, Dwight Henry, Kelsey Scott, Lupita Nyong'o, Steve McQueen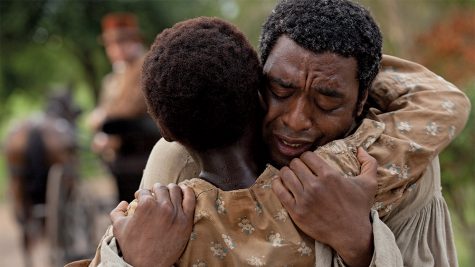 This is a film that I would describe as certainly harder to watch due to how intense it can become at some points, but as a whole, I truly found the story of Solomon Northup to be greatly informative. 12 Years a Slave is based on a true story and follows a free black man named Solomon Northup who is later kidnapped and sold into slavery in the South. Though he is subjected to coarse cruelty and disheartening struggles during his enslavement, Northup finds unexpected kindness from other slaves around him, as he fights to maintain his dignity and life. In the 12th year of his time serving as a slave, Solomon earns a chance to meet with an abolitionist from Canada who could change the course of his life forever. This film is certainly raw but is a critical learning tool in understanding the lives of slaves. I thought the acting of Lupita Nyong'o was phenomenal, and I consider it to be one of the best performances I have ever watched. Highly recommended.
Standout Actors/Actresses/Directors/Writers: Chadwick Boseman, Michael B. Jordan, Lupita Nyong'o, Danai Gurira, Daniel Kaluuya, Letitia Wright, Winston Duke, Sterling K. Brown, Angela Bassett, Ryan Coogler
I'm certain almost everyone has seen the film Black Panther, but either way, whether you've seen it a hundred times or not at all, there is no denying this is a film that is so good it can be watched 100 times. After the death of his father, T'Challa returns to his home of Wakan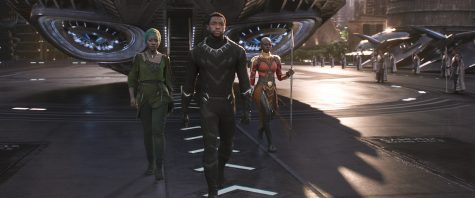 da to inherit the position as king. However, upon his arrival, a powerful enemy suddenly reappears, and suddenly T'Challa's mettle as king and as Black Panther is put to the test now that he holds the key to the fate of his home in his hands. Being faced with such danger turns T'Challa to his allies for help, and makes him activate his full powers as Black Panther to save his people. 
The Death and Life of Marsha P. Johnson (2017)
In an informative documentary, Filmmakers tell and re-examine the story of transgender legend Marsha P. Johnson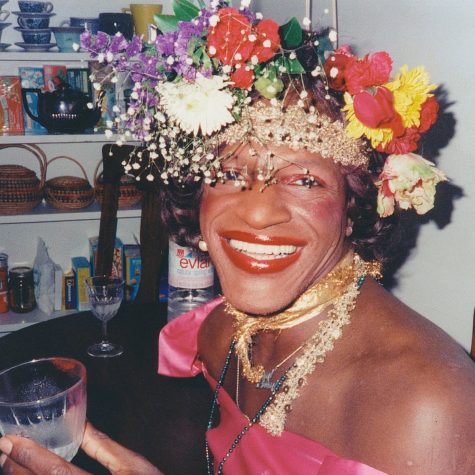 who was murdered in 1992. Johnson, who was found floating in the Hudson River had her death ruled a suicide, however, many allies and members of the trans community have re-evaluated all the evidence presented, and are now on a mission to tell a different story that supports the idea that Johnson may have been murdered. Marsha P. Johnson was an amazingly influential activist who was known for her continuous support of both the trans and LGBTQ+ community and fighting for their rights. When examining important black figures during this month, I think it's imperative to take the time to learn about her story and long-lasting impact simply because of how revolutionary and vital it was to so many lives.
Standout Actors/Actresses/Directors/Writers: Amandla Stenberg, Regina Hall, Russell Hornsby, Anthony Mackie, Issa Rae, Common, Algee Smith, George Tillman Jr., Angie Thomas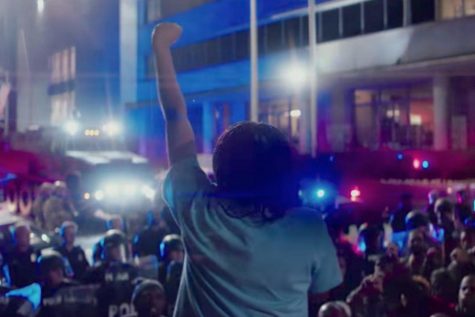 The story of this film follows a young black girl named Starr Carter who is persistently switching between two worlds. One is her poor, mostly black neighborhood and the other is the wealthy, mostly white prep school that she attends. The uneasy balance between these worlds is soon shattered when she witnesses the fatal shooting of her childhood best friend at the hands of a police officer on her way home from a party. Starr must now face the harsh realities of racial injustice as she begins receiving pressure from all sides of her world on whether or not she should use her voice to stand up for what is right. Just like the book, this film was truly a masterpiece and perfectly encapsulated the current problems the US is facing today with police brutality in a way that makes it easier for younger audiences to understand.
The Black Power Mixtape 1967-1975 (2011)
Standout Actors/Actresses/Directors/Writers: Angela Davis, Stokely Carmichael, Bobby Seale, Abiodun Oyewole, Talib Kweli
This documentary showcases footage from a group of Swedish journalists who covered the leading figures of the Black Power Movement. The film includes interviews from that period with Black leaders like Angela Davis, Stokely Carmichael, and Black Panther founder Huey P. Newton, as well as modern commentary. It also features images, personal accounts, and varying other stories from the movement that make for a great educational watch.  
Whether you're looking for some further education or just a simple entertaining watch to appreciate black artistry in the film industry hopefully a few of the films listed (or hundreds more) can help you in celebrating Black History this month. In any case, remember that Black History should be celebrated everyday and that when you choose to educate yourself on their history make sure you not only acknowledge the history of black suffrage and trauma but also the many achievements and successes that the media often likes to overlook especially in great films like these. Happy Watching!