Black History Month – Celebration of Black Artists
In honor of Black History Month, here are some amazing Black artists, their backgrounds, and their pieces of art.
Gordon Parks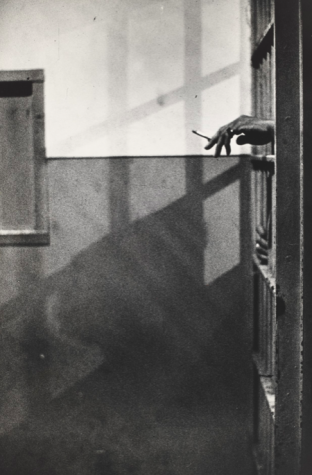 Photo courtesy of MOMA.org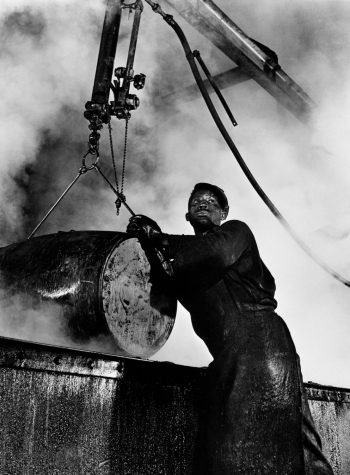 Grease Plant Worker
Photo courtesy of The Gordon Parks Foundation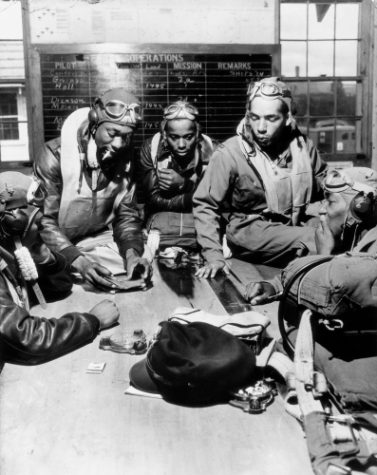 Tuskegee Airmen
Photo courtesy of The Gordon Parks Foundation
"I SAW THAT THE CAMERA COULD BE A WEAPON AGAINST POVERTY, AGAINST RACISM, AGAINST ALL SORTS OF SOCIAL WRONGS. I KNEW AT THAT POINT I HAD TO HAVE A CAMERA." ~Gordon Parks
Gordon Parks had many specialities, and was a passionate photographer, musician, writer, and film director. He is considered to be one of the greatest photographers from the twentieth century, and he had remarkable pieces of work that encapsulated American culture throughout the 1940s to 2000s. Parks' work had a focus on race, poverty, civil rights, and urban life, and his expressive, personal style of images explored racism and poverty, along with other types of discrimination. He bought his first camera at a pawnshop, learned how to use it himself, and won the Julius Rosenwald Fellowship without professional training! Parks' work can be found in many museums throughout the country, including at the Art Institute of Chicago, and he has several awards including the National Medal of Arts. Visit the Gordon Parks Foundation at the link below to explore more of Gordon Parks' work!
https://www.gordonparksfoundation.org
David Driskell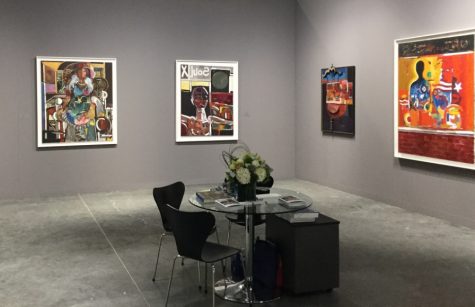 David Driskell: The 1960s and 1970s
Photo courtesy of The DC Moore Gallery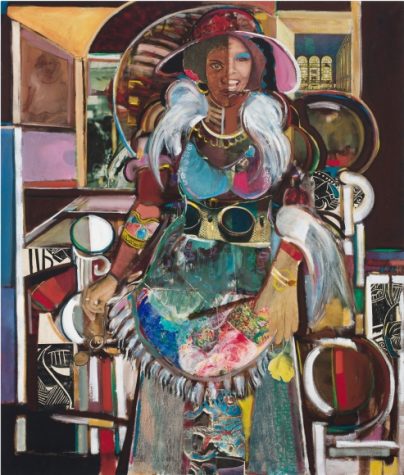 Jazz Singer (Lady of Leisure, Fox)
Photo courtesy of The DC Moore Gallery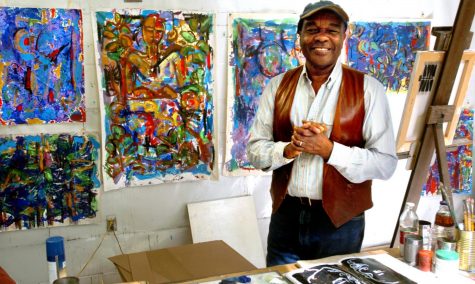 Photo courtesy of The New York Times
David Driskell is known for his vibrant and colorful paintings, and for his contributions to the establishment of African American Art as a field of study. Not only was he a painter, but also a curator and a professor, curating more than 35 exhibitions by Black artists. Driskell received the Presidential Medal by Bill Clinton, as one of the recipients of the National Humanities Medal. The High Museum created an award in his honor, the David C. Driskell Prize, to recognize contributions to the African American Art field and art history. He has also written several books, including Two centuries of Black American art and The Other Side of Color, both about African American art. You can explore more of Driskell's work at the DC Moore Gallery link below!
https://www.dcmooregallery.com/artists/david-driskell
Kara Walker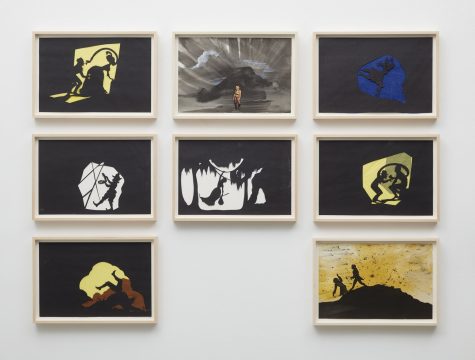 Photo courtesy of Kara Walker Studio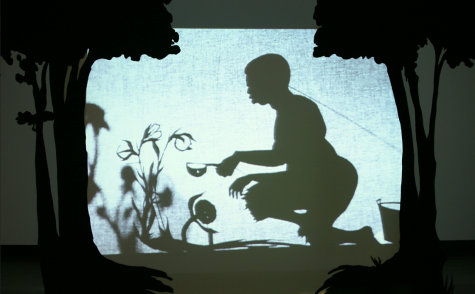 The Creation of Africa-America
Photo courtesy of MOMA.org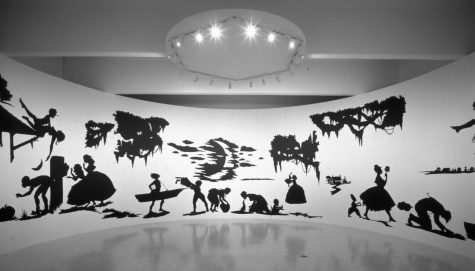 Kara Walker: My Complement, My Oppressor, My Enemy, My Love
Photo courtesy of The Modern.org
Kara Walker is an artist of many trades, including a painter, silhouettist, print-maker, and film-maker. She is best known for her silhouetted figures that focus on exploring race, gender, sexuality, and violence. She studied at the Atlanta College of Art and the Rhode Island School of Design, and has received countless notable awards, including the John D. and Catherine T. MacArthur Foundation Achievement Award. Walker's silhouettes depict the history of racism and slavery in America to address current concerns. Walker also created the exhibit 8 Possible Beginnings, also known as The Creation of Africa-America, a Moving Picture, which uses her voice along with her daughter's, exploring how slavery has affected her as an artist of color. To find other works from Kara Walker, click the link below to visit her online gallery.
http://www.karawalkerstudio.com/2020
Kerry James Marshall