Homage to Historical LGBTQ+ Members of the African American Community
In honor of Black History Month, let's give a spotlight to the African American historical figures that have broken many barriers considering racism and anti-LGBTQ acts. Whether through fascinating novels and poems or just by pursuing their careers, these historical figures mentioned below have questioned and helped break norms, therefore have pushed society towards improvement. 
James Baldwin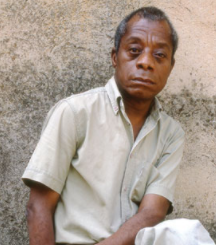 James Baldwin was one of the most prominent novelists, essayists, and social critics of the Civil Rights movement, and is applauded by literary scholars to this day. What makes James Baldwin's works stand out is how his collections of works takes on a queer and critical race lenses, emphasizing the importance of LGBTQ+ and African American identity. Baldwin's most famous works are Notes of a Native Son, Nobody Knows My Name, and The Fire Next Time, which are all a collection of essays, as well as his novel Giovanni's Room. James Baldwin's Giovanni's Room stood out the most as the novel as all the characters were white, which is Baldwin's way of highlighting the underrepresentation of Black History, as well as the history of other non-Caucasians. When Giovanni's Room was first published in 1956, the novel was banned due to the explicit exploration of queer identity and sexuality. However, nowadays Giovanni's Room is praised for the representation of the queer perspective. (To learn more about Giovanni's Room, click here). 
Alvin Ailey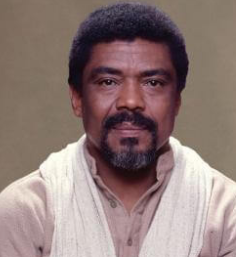 Alvin Ailey founded one of the leading dance companies in the world in 1958 and choreographed famous ballet solo Cry and group choreography Revelations. After Ailey's death in 1989, Ailey was posthumously awarded the Presidential Medal of Freedom, in 2014, as his choreography brought a new influence of dancing in the African American community. Cry by Alvin Ailey premiered in the New York City Center in 1971 and the dance served as a birthday present for Ailey's mother. Cry represented all the trials and tribulations in which African American women faced during slavery in the United States. (To learn more Cry, click here) Revelations is a group dance that is one of the most prominent global dance works and the choreography  represents African American culture and heritage. (To learn more about Revelations, click here).  
Audre Lorde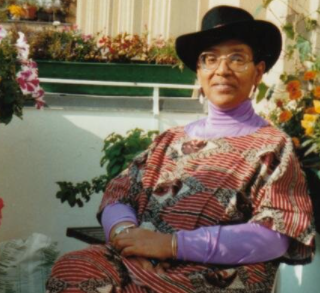 Audre Lorde was a Civil Rights activist and prominent author in the feminist, critical race, and queer theory fields. All of her works revolve around improving female representation and tackling the trials of dicrimination and racism. Her most well known works are Coal, The Black Unicorn, The Cancer Journals, and Zami: A New Spelling of My Name. Most literary critics consider The Black Unicorn to be Lorde's best works. The Black Unicorn is a poem by Audre Lorde, published in 1978, emphasizes how women can step up in the fight against modern sexism, as well as take control of their bodies and surroundings. (To learn more about The Black Unicorn, as well as check out the poem, click here.) 
Marsha P. Johnson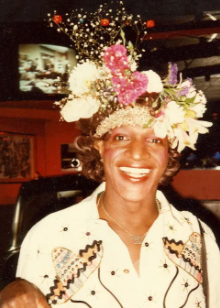 Marsha P. Johnson was a transgender and AIDS human rights activist, and a transgender member of the African American Community herself. Johnson was one of the prominent figures of the Stonewall movements at Greenwich Village, New York. Marsha P. Johnson was a major contribution in forming the Street Transgender Action Revolutionaries (STAR), the Gay Rights Liberation Front, and in working with the AIDS Coalition to Unleash Power (ACT UP). From 1972 up until the 1990's, Marsha P. Johnson performed with a drag show group called Hot Peaches. The Street Transgender Action Revolutionaries was a program established in 1973 that provided shelter and food for the transgender and LGBTQ+ youth in New York. The STAR program paved the way for the establishment of other LGBTQ+ programs. (To learn more about the Street Transgender Action Revolutionaries program, click here ). The AIDS Coalition to Unleash Power organization fought during the AIDS epidemic of the 1980s to improve the lives of those infected with AIDS. They specifically fought to improve medical research, treatment, legislation, and etc. (To learn more about the AIDS Coalition to Unleash Power organization, click here ). 
Barbara Jordan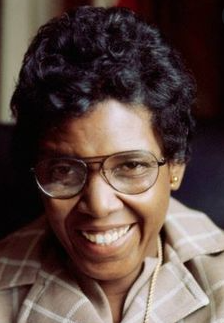 Barbara Jordan became the first African American that was elected into the Texas Senate in 1966. Jordan was also the first African American and woman to be elected into Congress, specifically in the House of Representatives representing Texas, in 1972. As senator, Barbara Jordan established a minimum wage law, a Fair Employment Practices Commission, as well as antidiscrimination statements in contracts revolving around business. In 1994, Barbara Jordan was awarded the Presidential Medal of Freedom. Even though Barbara Jordan was not open about her sexuality, she was married to Nancy Earl. Jordan began her political experience with John F. Kennedy's presidential campaign. One of Jordan's most well known actions was her speech during the Impeachment of former President Richard Nixon. In 1966, Barbara Jordan became the first woman and African American to be a keynote speaker at the Democratic National Convention. (To learn more about Barbara Jordan, click here).  
Works Cited
Alexander, Kerri Lee. "Barbara Jordan." National Women's History Museum, www.womenshistory.org/education-resources/biographies/barbara-jordan. 
Aviles, Gwen, and Ariel Jao. "16 Queer Black Pioneers Who Made History." NBCNews.com, NBCUniversal News Group, 3 June 2020, www.nbcnews.com/feature/nbc-out/black-history-month-17-lgbtq-black-pioneers-who-made-history-n1130856. 
Scott, Sydney. "5 Things To Know About Activist Marsha P. Johnson Ahead Of Netflix's Documentary." Essence, Essence, 15 Sept. 2017, www.essence.com/entertainment/5-things-know-activist-marsha-p-johnson/.