The Grammys 2021: A Snub Fest
An audience-free Grammys took place Sunday night for a broadcast that, positively glowed with the performances of Taylor Swift, Harry Styles, Dua Lipa, Bad Bunny, Megan Thee Stallion, DaBaby, and Haim. The Grammys has an extremely well-documented history of using artists of color for ratings-gathering performances while continuously overlooking their creations for the evening's biggest awards.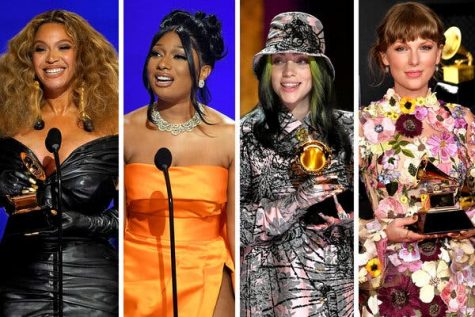 Though, it's no secret that the Grammys has a long history when it comes to racial biases and a voting process that needs to be overhauled. The 2021 Grammy Awards, titled the "Scammys" by Twitter users, felt particularly disappointing due to the lack of nominations for BTS, a popular Korean Pop boy group. Kpop fans took to Twitter claiming that the Grammys used POC as eye-candy to get more viewers. BTS is arguably one of the largest music groups in the world at the moment. BTS became the first South Korean artist to sell more than 20 million albums. Yet, they missed out on nominations for the biggest awards of the evening and received their first major Grammy nomination for their first-ever English language single after losing their first nomination for Best Pop Duo/Group Performance to Ariana Grande and Lady Gaga's song Rain On Me. A song doesn't need to be in English to be worthy of a Grammy. Music is universal and should be about how it makes you feel, not what language it is sung in. It seems a little unfair to me when there's a handful of talented singers who have amazing and catchy songs sung in different languages.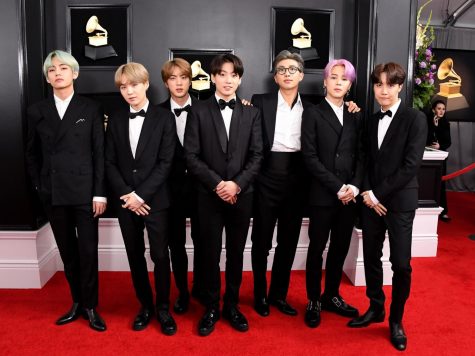 The issues with BTS only scratch the surface when it comes to the Grammy's race problem. The Weeknd's "Blinding Lights" became the first song to spend a full year in the top 10 of the Billboard Hot 100, yet After Hours, his album didn't receive a single nomination. "In the last 61 years of the Grammys, only 10 Black artists have won album of the year," said the Weeknd in an interview. 
 Women have also not done too well in the hands of Grammy voters and programmers. But on Sunday, in terms of awards Taylor Swift became the first female to win Album of the Year three times; Megan Thee Stallion won Best New Artist and Best Rap Song; Miranda Lambert won Best Country Album; H.E.R. won Song of the Year; Dua Lipa won Best Pop Vocal Album; Beyonce won Best R&B Performance; Billie Eilish won Record of the Year. 
The Grammys have a long way to go when it comes down to diversity and inclusion. If they want to be truly seen as the top authority in music, they immediately need to expand their views when it comes to what popular music is and what deserves to win. There's a reason that Twitter called this "the Scammys," and it seems the Grammys are destined to continue to make the same mistakes unless they listen and take action to make a change.
***This opinion article reflects the voice of the writer and does not necessarily represent the views of The Viking Times as a whole.  Like most news outlets, The Viking Times is a non-partisan media platform.***