March Madness: A Whole New Wave of Gender Inequality
As March Madness has begun to kick off, many are anxiously filling in their brackets and watching the TV closely to see how scores are turning out. It's been a household tradition since 1939, and each year millions of people from all over the world tune in to watch college basketball teams go head to head in some pretty intense competition.
The 2021 season, however, got off on a rocky start as social media posts reveal the women's basketball teams were being treated far differently than the men's teams. The male and female divisions are currently in separate bubbles with one of the tournaments occurring in San Antonio and the other in Indianapolis. Each facility is equipped with housing units, meal services, and weight rooms, but what many are pointing out is the quality comparison between the treatment for male division versus female. On Saturday, coach Ali Kershner shared to Instagram  photos showing the discrepancies between the weight rooms provided for each gender division.
"This needs to be addressed. These women want and deserve to be given the same opportunities" Kershner wrote in the post that sparked a large discussion. Even former players like A'ja Wilson  of the Las Vegas Aces spoke out saying, "The NCAA bubble weight room situation is beyond disrespectful." In a year focused on equality, women and female athletes everywhere are pouring in support for the women's basketball teams in San Antonio by directly tweeting the NCAA and sharing further outcry on social media like Instagram and TikTok. 
The NCAA vice president was quick to respond saying the issue had nothing to do with inequity, but rather spacing problems, and that they were still looking to expand more areas for the women to use. This statement seemed justified until a player for Oregon, Sedona Prince, uploaded a TikTok showing all the extra space the women had that was currently not in use- effectively calling out the lies ladened within the NCAA's statement- "If you aren't upset about this problem, then you're apart of it," she said in the video.  
While the women have mostly been receiving a lot of positive support, many on the internet were quick to call them out for "complaining" over something like a weight room, however, as more players have come forward, it's evident this problem extends far beyond the gym.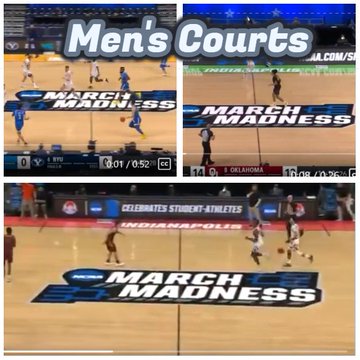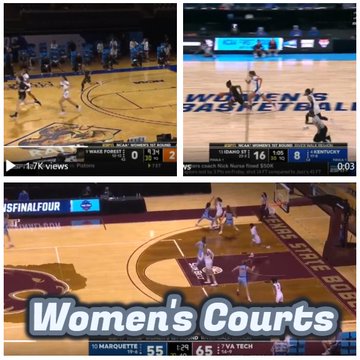 Four out of the five venues the women are playing at do not have any NCAA logos anywhere- which is important when considering that type of branding tells viewers they are watching a national championship tournament, not some intermediate level game. Meanwhile, other sources report all the courts the male athletes are playing on do feature NCAA branding. There are also differences in COVID testing. Players are required to be tested every day, but it seems that the two divisions are receiving completely different tests. While the men's teams are being tested daily using PCR tests, the women's teams are getting daily antigen tests. The difference here is that antigen tests are not only much less expensive, they are also much less sensitive and are statistically less likely to detect the early stages of the virus in the infected.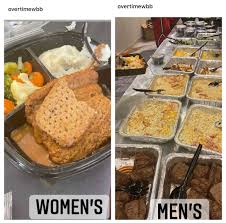 Furthermore, the women report that the food and swag bags are lacking in quality when held up to what's being given to the men's teams. While the men are being offered large spread buffets, the female players have shown through Tik Tok videos that they are not being given the same luxury, and are instead being fed inedible pre-packaged meals from containers. As for the bags- the men's teams received huge bags filled with NCAA merchandise as well as travel-sized necessities like shampoo, conditioner, deodorant, etc. as well as an array of apparel and gear. The women's teams, however, only received a shirt, two water bottles, and a few other pieces of apparel. The bags aren't that big of a deal, but it's the fact that the NCAA has the nerve to show blatant favoritism whilst making excuses for their sexism.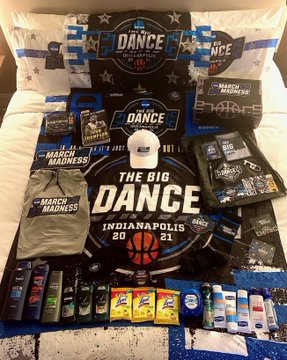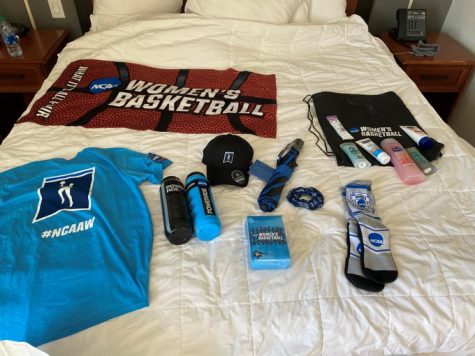 Since the coverage of the disparities, many female players have reported revamped weight rooms and better food service, but still, the problem resides in the fact that women's sports are still being treated like hobbies. Historically, men's sports have been the default- they're watched more, they have a larger support base, receive greater funding, and are touted by the media. Meanwhile, although women dominate just as much in their league, they still only receive half the coverage, and respect for that matter, in comparison to the men. As we move forward into the future, female athletes no longer want to have to take to social media and start a public outcry to receive attention to inequitable situations- they just want to be treated as equals straight off the back! The NCAA makes around 900 million dollars every March Madness season, and while a good majority of it goes to funding, it stands to prove that money and lack of resources was not at fault for the treatment of the female athletes here- it was misogyny.
About the Writer
Analise Bruno, Editor
Hi, my name is Analise and I am currently a junior at Winthrop High School. This is my first year on the staff and I am really excited to get to write...