OPINION: Traffic Stops Should Never be a Death Sentence
With Minneapolis only being a few weeks into the Derek Chauvin trial for is unlawful murder of George Floyd back in May 2020, the city is yet again seeing an abuse of power used by police towards black Americans. It was around 2 o'clock on April 11 when Duante Wright was pulled over by officer, Kim Potter, for a traffic violation. Within a mere matter of minutes the 20 year-old was shot to death by the officer who claims they meant to use their taser rather than gun. As the city continues to seek justice and heal from the death of Floyd, many are now enraged with the word that another innocent black man has fallen victim to police brutality for simply existing.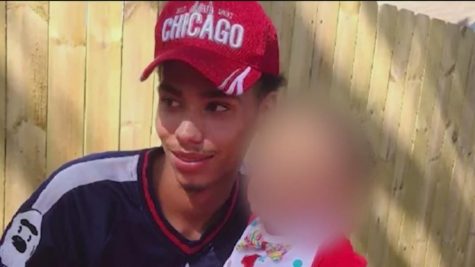 The alleged traffic violation Wright was pulled over for, involved air fresheners hanging from his rear-view mirrors. Due to the story breaking so recently details are not 100% clear-cut, but it was alleged that after Wright was stopped, officer Potter had him step outside of the vehicle because he allegedly had a warrant out for his arrest over $346 in unpaid fines for two misdemeanors. Body-cam footage shows that as the officer tried to hand-cuff Duante, he began to resist and step into his car, and in the midst of this chaos, officer Potter allegedly yelled "taser, taser, taser" before fatally shooting Wright with a gun instead. It was said that Wright continued driving slightly after being wounded until his injuries caught up with him and he fatally crashed his car. In a time where tensions are on edge in Minneapolis, many are angry and reuniting protests at George Floyd's memorial site.
It's extremely disheartening that being black in America now comes with a death sentence when doing routine things. Hundreds of people are pulled over for driving violations every day, whether it be speeding, broken tail lights, no blinker, car accidents- and yet, these things, though "illegal" do not constitute being shot by an attending officer. The justice system has yet again failed another black American as the Minneapolis Police Department has ruled Wright's murder an "accident" under the assertion that officer Potter meant to pull a taser on him, not a gun. In any sense, neither extreme forces of power should have been used for a traffic violation, but as many point out, there is simply no way this could have been an accident. 
Holding a taser in one's non-dominant hand feels about the equivalent to 8 oz., whereas a lethal weapon like a gun would be about 2.6lbs. Furthermore, both a taser and gun REQUIRE the user to take off the safety before firing (and have different colored guards on them), a step deliberately taken so that the person in possession of the weapon is consciously aware of what they are about to do. It is very clear this killing was no mistake, and that these systems of enforcement are still not in the interest of valuing and protecting black lives as promised. It must end. The bottom line is that if any officer, like Potter, can not distinguish a taser from a gun then they should not be authorized to carry EITHER. As of 4/14/21 Potter has resigned and now faces charges of 2nd-degree manslaughter.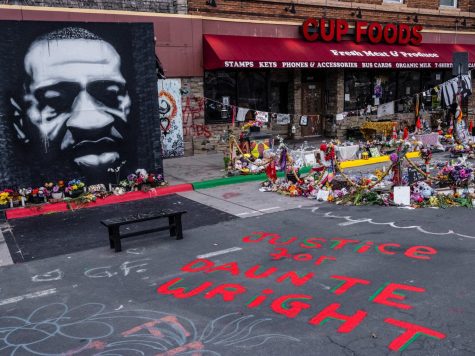 Many protestors shared that they feel it is the systemic failures of the policing system has turned routine traffic stops into murder scenes, yet, this comes at no surprised when we pretend these incidents are isolated rather than a result of a broken and poorly built institution. Duante was only 20 years-old. He had his 2-year-old son, Duante Jr. a girlfriend, and a family waiting at home for him- and they'll never get to see him, hold him, or speak to him again all because he was black and driving with air fresheners on his car. "It is clear this system can no longer be reformed, it needs to be dismantled and rebuilt" some Twitter users and protestors say, especially with justice and equality in mind.
***This opinion article reflects the voice of the writer and does not necessarily represent the views of The Viking Times as a whole.  Like most news outlets, The Viking Times is a non-partisan media platform.***