Animal Testing: Cruel or Necessary?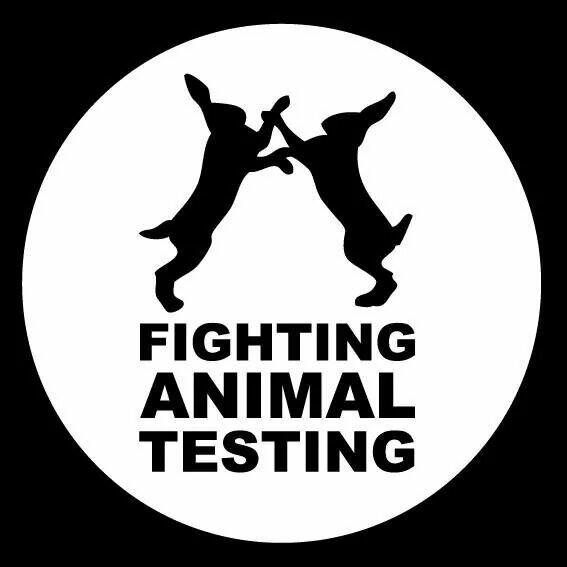 If you've ever cared to walk into your bathroom, supply closet, or even bedroom and taken notice of how many beauty products, cleaning goods, fragrances, lotions, etc. you might be surprised to find out how many products aren't as "pure" as you think they are. When considering the word "pure", I don't mean just in terms of ingredients or chemicals within these products, but also morally and ethically as many of those goods sold on the market come from the more grisly origin that involves inhumane testing on animals. 
Though this varies from country to country, in the United States, companies are not legally obligated to test makeup products and cleaning goods on animals before they hit shelves. However, some 100 million animals including mice, bunnies, cats, dogs, frogs, hamsters, guinea pigs, monkeys, fish, and birds still fall victim to the experiments mandated by privatized companies for their own benefit, or to sell to regions that require the testing for the product to be sold by law, such as in China. 
While the argument is quite clear-cut, there are interesting perspectives from both sides of the debate as many new campaigns such as the notorious "Save Ralph" are encouraging many Americans and those buying tested products abroad to embrace a more cruelty-free lifestyle. Misconceptions play a big role in why animal testing is still so prevalent today. Companies and practices for years have emphasized that to assure that the products they are using are safe for human consumption they must be tested on animals first. However, statistics would actually disprove this as it has been estimated by the National Institute of Health that 92-95% of all chemicals that pass the test on animals actually fail in human studies because they are too toxic. While animals and humans may have similar anatomy in some respect, it seems a bit absurd to conclude that because a rabbit, dog, or rat wasn't affected by a chemical doesn't mean a human won't react differently.
There is also the argument that animals are NECESSARY to test on when creating new drugs for cures to diseases like cancer, but again, as proven by many outcomes, while 93% of all cancer drugs that passed animal testing failed in humans. This again relates to the fact that using animals as indicators of how drugs will impact humans is a poor predictor. While the ineffectiveness of the practice is a significant factor in why the practice should be eliminated and replaced with the abundant new research methodologies, ethics come into play when many consider how inhumane testing is. Similarly, surveys have concluded that many Americans believe animal testing simply involves using a finished product like cosmetics or cleaning supplies on the animals to see if it produces a reaction. However, a look inside many laboratories would prove that animals are subjected to immobilization in restraint devices for hours, physical torment (that is often so graphic I will not go into great detail), isolation from their natural environment, and psychological trauma. As many point out, animals do not have the voices to speak up to themselves or consent to being used as test subjects, therefore, it is undeniably cruel of humans to impose this torture upon them. 
One should never be consumed by an insoluble amount of guilt for not knowing that the products they have bought have been tested on animals because many companies can often be misleading about this information to deceive consumers. For instance, while some companies may be labeled "cruelty-free" in the US (if they choose to publicly announce that at all) that does not mean they are 100% ethical, and they continue to sell to countries that require this experimentation to make a larger profit. A lot of the blame should be largely focused on companies who continue to use these practices when there are so many other ethical testing methods available, but, if you are still interested in contributing to there are plenty of product swaps you can make today to be more sustainable. My personal favorite cruelty-free brand is lush cosmetics, but others worth checking out are: 
ELF Cosmetics 

Dove

Acure

Garnier

Bare Minerals

Covergirl

Anastasia Beverly Hills, NYX

The Body Shop

Herbal Essence

Shea Moisture

CleanWell

Pacifica

Kat Von D

365

Trader Joe's

Dermalogica
Crueltyfreekitty.com also offers a complete list of all brands that 100% do not test on animals if you're interested in seeing more!
***This opinion article reflects the voice of the writer and does not necessarily represent the views of The Viking Times as a whole.  Like most news outlets, The Viking Times is a non-partisan media platform.***