Biopics Review: Movies You Need to See
Whether you're a big movie fan or not, biographical films seem to do the film industry wonders. It puts someone's life out there in a story for you to watch. Sometimes it'll tug at your heartstrings, or it may even insight you to criticize it. 
These are just some biopics I have watched and enjoyed/had mixed feelings about. Nonetheless, I highly recommend that you should watch these at least ONCE soon. 
Bohemian Rhapsody (2018) – Bryan Singer, Dexter Fletcher 
Rated: PG-13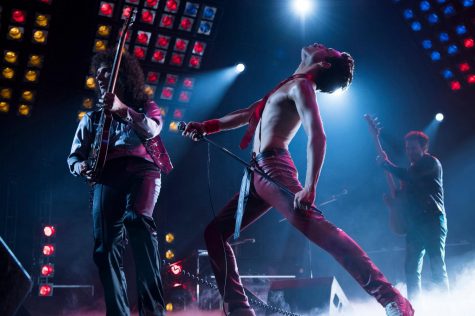 This movie follows the legendary 70s band, Queen, and the life of Freddie Mercury portrayed by Rami Malek. This movie is what made me into a Queen fan after growing up with their music. While I love Queen with my whole heart, I was slightly disappointed in this film. The actors and actresses were beyond amazing, as well as the costumes and sets. The two remaining members of Queen even helped produce part of this movie, so they brought it to life. Though, as a hardcore Queen fan, you can't help but  cringe at the small mistakes and inaccurate timeline of some parts. I do feel as though they portrayed Freddie Mercury as some ignorant and selfish person when he was this genuine, talented, and legendary musician. Nonetheless, this movie will have you singing along to all their iconic songs and may even shake your emotions up. 
Rocketman (2019) – Dexter Fletcher 
Rated: R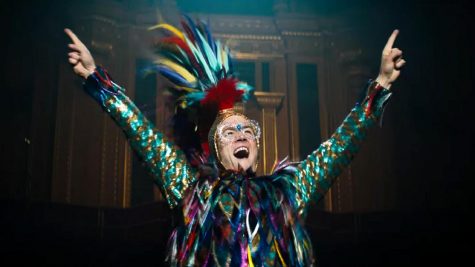 Being a fan of Elton John, this movie amazed me. Taron Egerton captured the famous singer perfectly with his acting and singing. The costumes and music were just spot on and true to Elton John. His story will bring you to tears one minute and make you want to dance a few minutes later. We all know fame comes with a price but the reality of how a great a price is sometimes heartbreaking. It shows how Elton John dealt with addiction, family issues, and an industry filled with tragedy. You get to see the bigger picture in this film. Elton John also took part in directing this movie (and is friends with the actor who played him), so all of it is true and authentic. I highly recommend watching this if you're a fan of his music. 
I, Tonya (2017) – Craig Gillespie 
Rated: R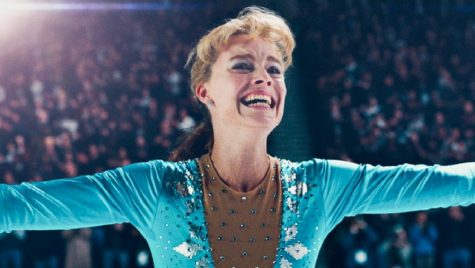 I, Tonya is about the life of Olympic skater Tonya Harding and the incident with Nancy Kerrigan involving her and her husband back in 1994. This is my favorite movie of all time. Margot Robbie was the perfect role for Tonya and her acting was brilliant. There were no choppy scenes. The costume design was on point, especially when they designed the same costumes that the real Tonya Harding wore when she ice-skated. This movie lets Tonya tell her side of the story after being painted as the bad guy by the media for years after the incident. The film was quite dark and had a sad tone to it and yet I was still on the edge of my seat watching it. I've seen this movie a few times, and I'm always so amazed at how they put this together.
Judy (2019) – Rupert Goold
Rated: PG-13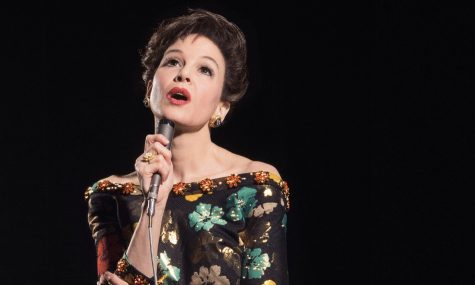 If you are a fan of Judy Garland and/or The Golden Age of Hollywood, you will love this well-done biopic. This film shows a lot of lows in her life and makes you see what she went through. I enjoyed watching this film a lot, and it tugged at my heartstrings. I've grown up watching some of her movies, so to see something like this shocked me. Renée Zellweger embodied Judy Garland perfectly. Towards the end of the movie was a tearjerker for me. It ends off with her saying, "You won't forget me, will you?" to the audience, who applaud before she ends her performance by saying "Promise you won't." This film offers an impassioned glimpse into the tragic final days of one of the greatest entertainers of all time. 
The Runaways (2010) – Floria Sigismondi 
Rated: R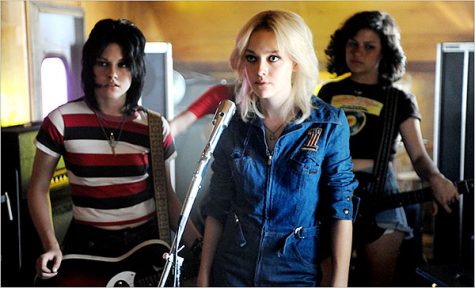 The Runaways is a biopic film about Cherie Currie and Joan Jett and the beginning of their all-girl 70s band that was short-lived. The casting for the characters was spot-on. Kristen Stewart was perfectly cast as Joan Jett and her acting was so amazing, very convincing, and smooth. Dakota Fanning was also perfectly cast as Cherie Currie and her acting was just as amazing too. This is yet another movie that shows you the big picture and the struggles of being so young in the music industry. I'm a huge fan of The Runaways so I find this movie extremely underrated and typically overshadowed. You should give this a watch. 
Stardust (2020) – Gabriel Range
Rated: PG-13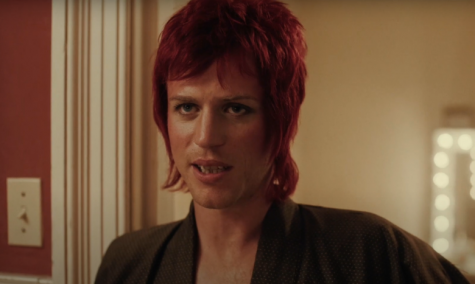 This biopic surrounds the life of the 70s icon David Bowie and his alter-ego Ziggy Stardust. As a fan of David Bowie, I was extremely disappointed. They portrayed Bowie as this empty, fool with not much to offer but a dress, and endless renditions of songs not sung by him. You cannot keep implying how much of a misunderstood musical genius he is when you don't get to hear any of his music or get a glimpse of his charm. Unlike Bohemian Rhapsody and Rocketman, where the actors captured the soul of the people they were portraying (and respectfully got the rights to use music by the artists being portrayed), I could not see or feel David Bowie in the main actor at all. For all of my fellow Bowie fans out there, don't watch it. It's disrespectful to David and his family after his death when he requested that he didn't want a movie about his life. You're better off watching his other movies and listening to his music.