April's Eye-Catching Pink Moon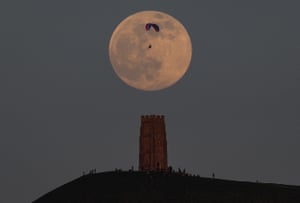 On April 26, 2021 at 11:32 p.m. ET, the moon appeared in the sky. Photos all over the world captured the moon's rare and bewitching presence. Because unlike other nights, that night, the moon was pink! Why?
The definition of a supermoon varies. However, a supermoon occurs when a full moon parallels the moon's closest approach to Earth in its orbit. Because of this, supermoons change in color and size. Supermoons are usually 7% larger in size and 15% brighter than that of the average moon, according to Farmers' Almanac. There are typically 12 full moons in an average year. There's to be a supermoon in May and another in June of this year, which marks four supermoons in a row.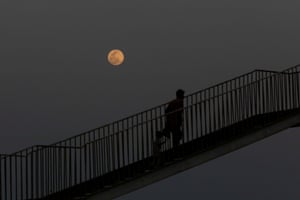 According to CNN, there were all sorts of names this pink moon was given. Native American tribes all across America would associate the names they gave the moon with springtime signs such as the melting of snow or the returning of geese from their journey to the south. The Cherokee tribe of the East Coast calls it the "Kawohni" or the "flower moon." The Creek tribe of the Southeast calls it the "tasahcee-rakko" or the "big spring moon."
According to NASA, there are also several religious celebrations that align with this moon. To Eastern Christians, this moon is the Paschal moon, the full moon right before May 2, which is when Eastern Christianity marks the day of Easter. 
In Hinduism, the full moon is referred to as Hanuman Jayanti, named in celebration of the birth of Lord Hanuman. According to CNN, for Buddhists, it is called Bak Poya, which marks the Buddha's visit to Sri Lanka to settle a dispute between chiefs in order to avoid war. This moon also appeared just before the middle of the holy month of Ramadan. 
There has already been a supermoon this past month. However, this supermoon is known as a "worm" moon. According to Farmers' Almanac, certain tribes refer to this as the Worm Moon because it was the time when earthworms would first surface just as the soil would warm in the spring. 
Click the link below to watch the moon rise in England via ABC News: