Billie Eilish's Vogue Cover: 'Suddenly you're a hypocrite if you want to show skin'
The June cover of British Vogue featured singer Billie Eilish as a bombshell blonde. Eilish has gone under a classic pin-up makeover at her own request. She recently sported jet-black hair with neon green roots, but she is now seen wearing her newly lightened hair in loose, vintage-inspired waves, while also modeling designer lingerie and corsets in a huge departure from her typically tomboyish style. In past years, Billie has come out to explain that she typically prefers oversized clothes after she struggled with body issues. Last fall, she spoke about the attention on her figure, with a tank top worn during an outing that caused a ton of body-shaming remarks. It's no surprise that celebrities are constantly put under pressure to be the beauty standard and are easily shamed for having a different body.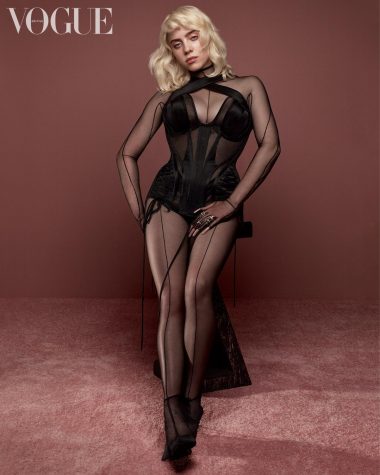 In her interview with British Vogue, she brought up the controversy. "'If you're about body positivity, why would you wear a corset? Why wouldn't you show your actual body?'" she imagines critics responding. "My thing is that I can do whatever I want." Eilish adds, "It's all about what makes you feel good. If you want to get surgery, go get surgery. If you want to wear a dress that somebody thinks that you look too big wearing, do it — if you feel like you look good, you look good."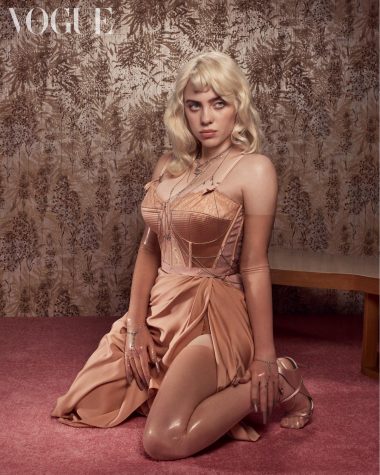 Discomfort with her body "was the initial reason for my depression when I was younger," Eilish adds, and hiding her figure under oversized clothes offered a level of safety. But, it also put her on a "high pedestal" that made her apart of intense commentary she found condescending. The response to her tank top last fall was such a moment. "It made me really offended when people were like, 'Good for her for feeling comfortable in her bigger skin,'" she says. "..The more the internet and the world care about somebody that's doing something they're not used to, they put it on such a high pedestal that then it's even worse." She finished saying, "Let's turn it around and be empowered in that. Showing your body and showing your skin — or not — should not take any respect away from you."
Many of her fans supported this photoshoot while some didn't. Some thought she was sexualizing herself too much, or turning into every other celebrity out there. It seems as though she couldn't please everyone. She had the world begging to look at her body when all she wore was oversized clothes, but now everyone seems to have an issue with it. The media fails to display normal body types, and when they do, they get unnecessary backlash or stereotype bigger women and men.
As a younger girl who looks up to Billie Eilish, I don't get to see many body types like this in big magazines such as Vogue. It's empowering, unique, and different. It made me feel more comfortable in my own body, and I hope a bunch of other girls take that with them after seeing these photos.
***This opinion article reflects the voice of the writer and does not necessarily represent the views of The Viking Times as a whole.  Like most news outlets, The Viking Times is a non-partisan media platform.***