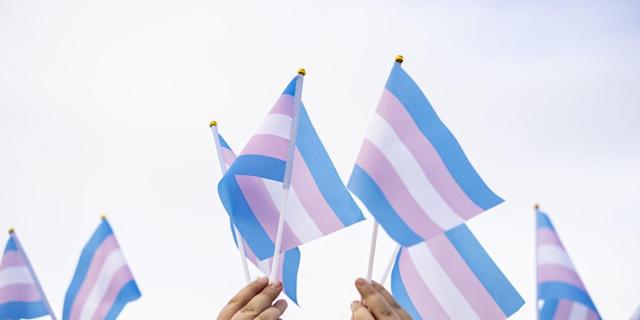 OPINION: Biden Administration Restores Healthcare Protection for Transgender People, Reversing Trump-Era Policy
May 14, 2021
During Trump's presidency, the Trump Administration defined sex as the gender assigned to an individual at birth. This excluded transgender people from the protection of the law. But that has now changed.  
The Biden administration announced on Monday that the United States will protect gay and transgender individuals from discrimination in healthcare, reversing some of the Trump-era policy that limited protection options for transgender people. 
"Fear of discrimination can lead individuals to forgo care, which can have serious negative health consequences. Everyone — including LGBTQ people — should be able to access healthcare, free from discrimination or interference, period," said Xavier Becerra, Secretary of Health and Human Services.
During Trump's presidency, his administration attempted to issue a rule that firmly defined "sex" as biological gender. According to the LA Times and MSNBC News, just a day before the policy was implemented, a federal judge blocked it.The Biden Administration essentially restored the policy that Obama established during his terms in office. According to the LA Times, the Affordable Care Act included a "prohibition on sex discrimination in healthcare but did not include the term gender identity." The Obama administration later clarified that the law shielded gay and transgender people; it also relied on the understanding that gender is shaped by a person's inner sense of being male, female, both or neither. 
The HHS reported that 25% of the LGBTQ community who have faced discrimination postponed or completely avoided receiving the necessary medical care they needed in fear of further discrimination. 
This is one of the steps the Biden administration has already taken to strengthen and protect the rights of gay and trans people in areas such as military service, housing, and employment options. 
The Biden Administration's actions during the first few hundred days in office have already set a path to open up and create more safety and protection options for trans, gay, lesbian, bisexual, and questioning people(s). This is a great victory for LGBTQ advocates and individuals. 
Transgender individuals should not have to sacrifice their identity and their happiness because of those who are not willing to accept them. This starts off as what may seem harmless jokes but according to Psychology Today, such cases can become much more extreme.  
"As many as 50 percent of LGBT teens experience a negative reaction from their parents when they come out; 30 percent experience physical abuse, and 26 percent are kicked out of their homes. In fact, LGBT children comprise 40 percent of all homeless youth, and family rejection is the primary cause. Further, LGBT adults who report family rejection are six times more likely to be depressed, three times more likely to use illegal drugs and eight times more likely to have attempted suicide than non-rejected young adults," Psychology Today wrote in a 2014 report. 
Trans people should not have their health care denied by doctors and medical practitioners. The purpose of a medical practitioner/doctor is to aid their patients who look to them for safety and compassion. How can the patient feel safe and cared for if their doctor refuses to help them because of who they are? 
As mentioned before, this action does not fully reverse the Trump Administration's  interpretation of the law. According to The New York Times, it encourages people who believe they have been discriminated against to "bring complaints to the federal government." The Biden Administration's promises to write new and complete regulations on the civil provisions of the law–also known as Section 1557–that will specify which healthcare institutions are subject to rules and what services they are required to provide. 
The president has also pledged his support for the Equity Act which pushes to expand civil right laws to include sexual orientation and gender identity. "To all transgender Americans watching at home, especially the young people: you're so brave," the President said in his speech. "I want you to know your president has your back."
The entire point of living is to get to know who you are and what you love to do. But with violence against the trans community growing, it begs the question: what can be done? And that's where Biden's new protection comes in. This is why his choice is such an important one; because it's able to protect trans individuals from discrimination when it comes to their health. While it may not solve every problem that the transgender individuals face, it calls for action to be taken that will protect them.