The Disappearance of Gabby Petito: The National Case
The Disappearance of Gabby Petito is one of the most followed cases in the country currently. If you ask anybody, they have at least heard something about it. It all started with the confusion, everybody wondered: Where is she?
Gabrielle Petito, a 22 year old adventurous woman who loved blogging her road trip on Instagram and Youtube with her boyfriend, Brian Laundrie. She was reported missing by her family on September 11, 2021, but lost contact with her family late August.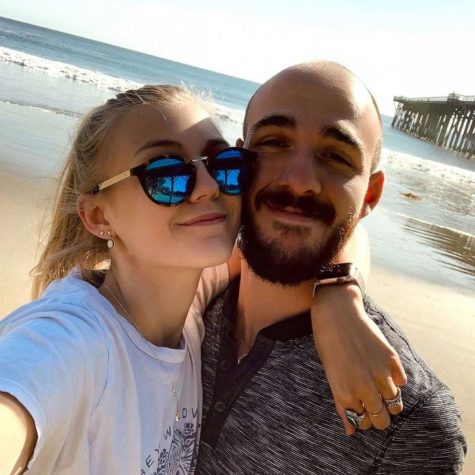 On August 12, Utah police responded to a call about a domestic dispute between the two. The 911 caller stated: ¨We drove by and the gentleman was slapping the girl. And then we stopped. They ran up and down the sidewalk. He proceeded to hit her, hopped in the car, and drove off.¨ When police arrived, they talked to Petito and Laundrie separately, then both admitting that it actually was Petito who had slapped Laundrie.  The police then decided that charges shouldnt be pressed because of the lack of evidence. But, they decided to separate the couple for a night to get them to calm down. They drove Laundrie to a hotel while Gabby watched the van.
Skip ahead to September 1st, Laundrie returns home without Gabby and the Petito family reported her as missing on September 11. Just days later, The North Port Police issue a statement that Laundrie is refusing to talk and now name him as a person of interest.
This then started the national break. Social media platforms raised the public's attention to the case. Opinions started to circulate, and true crime theorists started to speculate.
On September 17th, The Laundrie family says they have not seen Brian for 3 days. Protesters begin to gather outside their house. Now a second search begins, but this time not for the victim, for the person of interest.
A Body Is Found
On September 19th, authorities state remains have been found near the area of where the couples van was speculated to be seen last. Unfortunately, just days later a coroner confirms that the remains are in fact Gabby Petito and the death is ruled a homicide with no yet cause of death. At last, Petito has been found. But not in the way everyone had hoped for. From this point, the FBI announces they are taking over the case.
An arrest warrant has been issued for Laundrie for unauthorized debit card transactions worth $1000 during the time that Gabby was missing. The police and FBI are currently searching for Laundrie and encourage anyone with any information about his whereabouts to come forward.
A public memorial was held for Gabby on September 26 where over 1,000 people mourned.
This case is currently ongoing and The Viking Times will update with any new information on this story.