UMass Amherst Reports 'Disturbing Increase' In Racism After Anonymous Racist Emails Were Sent To Black Students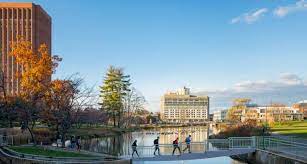 The University of Massachusetts Amherst, one of the most prominent schools in the state, is now under fire after reports of increases in racist, anti-Black incidents on campus. 
On Sep 17, 2021, Amari Ross, a student at the university, posted on her Instagram a screenshot of an email filled with racist rhetorique sent to her by an unknown individual using the pseudonym Derek Vinn.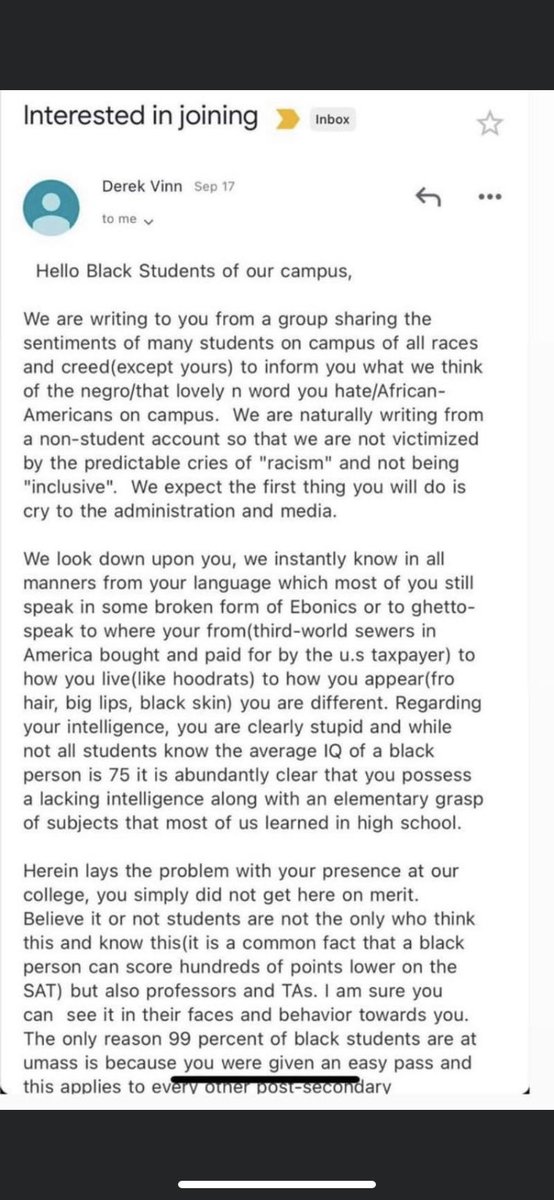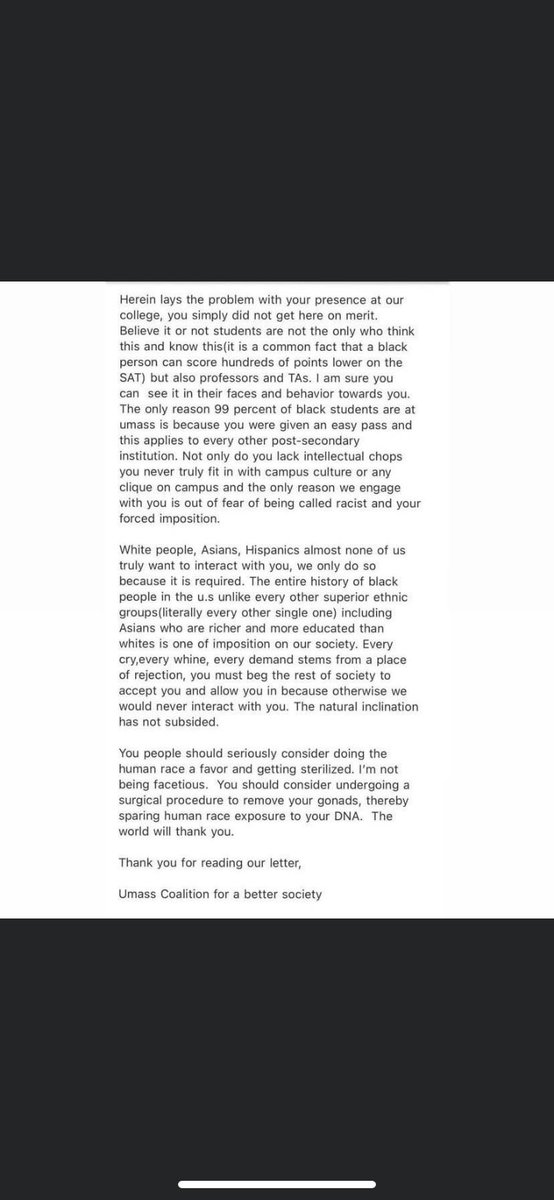 According to MassLive, alongside the emails, "online messages and verbal slurs" were among the many attacks reported on campus. 
UMass students have turned to the administration to take swift action to investigate who sent the numerous, anonymous letters to Black student organizations across campus. According to Boston 25 News, the university responded by hiring a cyber security firm to find the source of the email. 
"It's very difficult sometimes to find out who the original sender or the original attacker is just because they're going through that process of hiding behind either encrypted or other anonymized services. But we have seen examples even just in the past six months, even with the colonial pipeline, where you've seen they've actually been able to find who was the receiver," Mark Ostrowski of Checkpoint Software said. 
On September 23, a letter written by Vice Chancellor and Chief Diversity Officer Nefertiti A. Walker (PhD) reported that alongside the racist emails that were sent, other numerous acts originated from a form called "Contact Us." The letter goes: 
"In addition, there have been other acts of anti-Black hate imposed on our community through the "Contact Us" online forms of registered student organizations, as well as an incident involving the offender driving by and yelling an anti-Black racist epithet at a group of Black students."
Walker ended the letter encouraging those who experience or witness these hateful acts to report it, even if it does not directly apply to them. 
Chancellor Kumble R. Subbaswamy wrote another letter four days later calling the racist incidents "contemptible and cowardly." In response, he proposed a solution which consisted of multiple initiatives, including a Black Joy, Black Healing and Black Justice Forum, Launching a Black Advisory Council, and increased funding for the Center of Racial Justice.
President Martin Meehan released a press statement on Monday calling the racist attacks "appalling and disgusting." 
"As the campus aggressively pursues the source of these vile messages, we must all join in active support of our students, and re-double our commitment to providing a safe, welcoming community for all students," Meehan told press. "We must treat any such attack on one group as an attack on all that we stand for as a university."
Leave a Comment
About the Contributor
Mira Ivanis
Hi, my name is Mira Ivanis and I am a junior at the WHS! This is my third year in the Newspaper Club. I am also part of Model UN, Debate, and Yearbook;...