Unmasked: KISS Album Review 
It is no secret that KISS is one of the most influential and best-selling rock bands of all time. They're well known for their iconic face paint, glittery costumes, and heavy rock songs. 
With the loud makeup and costumes, the band members took it upon themselves to create their personas that shaped KISS. The Starchild (Paul Stanley), The Demon (Gene Simmons), the Spaceman/Space Ace (Ace Frehley), and The Catman (Peter Criss). However, Peter and Ace both departed the group by 1982. 
"I think Unmasked is a pretty crappy album," said lead singer and guitarist Paul Stanely. Unmasked seemed to be the last KISS album that features the original lineup, though Peter Criss had no involvement in the production of this album. The band often shuns and trashes on this album, meanwhile, some fans (including myself) have grown to appreciate it. 
Unmasked demonstrated a slick turn to pop-rock, even with a hint of disco. Unmasked is one of those KISS albums that you can't be sure who played what. This album helped shape KISS into a group of megahits.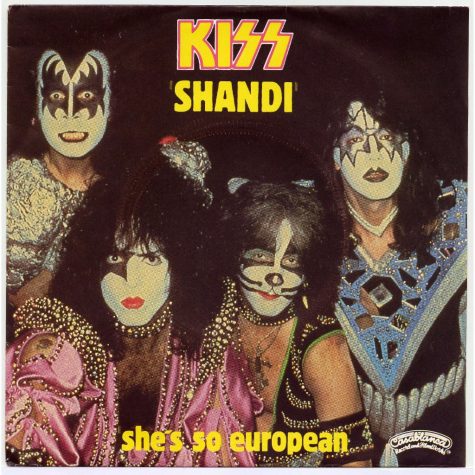 Track List
Is That You?

Shandi

Talk To Me

Naked City

What Makes The World Go Round

Tomorrow 

Two Sides of the Coin

She's So European 

Easy as It Seems 

Torpedo Girl

You're All That I Want 
Is That You? Was the selected song to open Unmasked. It's one of my favorite songs on the tracklist. Paul Stanley is at peak with this song and shows off his vocal range and what it can do. Shandi is the second big single. It only features one KISS member: Paul Stanley. Shandi is a fantastic song, and it worked extremely well in the acoustic setting. The song is a pure pop joy that happened to be a big hit in the early 1980s. 
Ace Frehley's first and favorite track Talk To Me is a popular KISS song that was embraced by many fans. The song contains catchy lyrics and a cool guitar riff, which is signature to Ace. Naked City by Gene Simmons is a grower. It's complete with hooks and catchy verses, but the guitar riff doesn't seem to hit a nerve. The next song is followed by the pop song Paul Stanley wrote What Makes The World Go Round. It's a catchy and upbeat song but doesn't sound anything like KISS. However, Paul's performance is stellar and he executes it perfectly.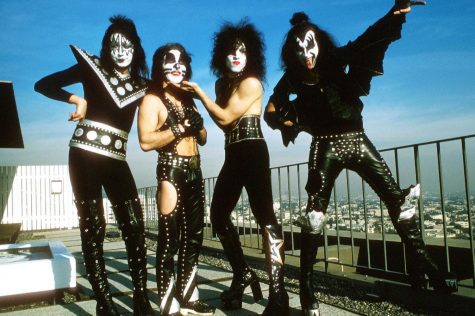 Paul Stanley's side two openers, Tomorrow, is another pop song. However, this song doesn't sound like KISS. This would be a great song for somebody else's album. Thankfully, Ace Frehley's song, Two Sides of the Coin, helps carry this album. It truly ties everything together with the upbeat melody and guitar riffs. Gene then continues this album with She's so European. This track is filled with familiar themes from this album, but it failed miserably and is my least favorite song on this entire album.
Easy As It Seems is another Paul track, and also one of his finest songs in my opinion. The bouncy bass sounds and keyboard solo make the song. Torpedo Girl is another great song that follows. It's a mix of surf rock and pop, and Ace Frehley shows how instrumentally impressive he is with this song. Lastly, the album closer You're All That I Want is one of Gene's tunes, but Paul's vocals on the outro sell it and tie it together. The song is a little on the light side, as is much of Unmasked, but it remains a good song and completes the album.
I've grown up listening to KISS because of my father, but I never found myself getting into hard/glam rock until early last year. KISS is one of my favorite bands, and I slowly learned to discover that Unmasked is one of my top KISS albums. Hopefully, you'll give this album a listen and enjoy it as much as I do!