Why Are So Many People Quitting Their Jobs?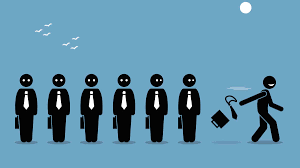 Ever since the Covid pandemic hit, many people have been struggling to balance their home and work lives. Just this past October, the U.S. The Bureau of Labour Statistics stated that a record-breaking 4.3 million Americans have quit their jobs. That's about 2.9% of the entire workforce, and at least 1 in every 4 people. According to Visier, this share could grow by the end of 2021. 
According to NPR, had these been normal times, these numbers would have been considered a healthy reflection of a prosperous economy with plentiful jobs. However, this pandemic has led to the shortest yet worst recession in US history. To put this in perspective, during the Great Depression, the GDP dropped -26.7%. During the second quarter of the pandemic, the GDP dropped a staggering -31.4% (in this case, we saw a massive snapback of 33.4% the following period).  
There are a variety of reasons for this sudden surge in unemployment, ranging from people angling for better pay to government benefits that could be encouraging Americans to quit. So what is really going on? 
Visier Vice President Ian Cook says it's crucial to note that those who are quitting these days aren't just the people who have saved up enough money but are also those who are "rethinking their careers, their work-balanced life and how they engage in work."  
According to WAMU, those working in low-wage restaurants are leaving to find better pay and many workers are also leaving because they fear returning to unsafe conditions. Turns out, a majority of workers quitting their jobs are really just looking for better pay, more flexibility, and a sense of happiness.
 Jonathan Caballero, a 27-year-old software developer, had realized that his time was soon running out. When his employer allied him back into the office, he had balked at the 45-minute commute. He began his search for a job with better remote working options and quickly landed multiple offers. "I think the pandemic has changed my mindset… I really value my time now," Caballero says. 
"I do need to pay bills, so I have to work," Caballero says. This new position he has accepted allows him to work remotely as much as he likes, giving him enough time to fix up his backyard and construct a new fence for his dog. He believes that work should "accommodate" his life.
Alyssa Casey, a researcher for the federal government, often contemplated leaving her job in Washington D.C., for Illinois, where she could be closer with her family and friends. The pandemic put her day-to-day life on hold so she and her husband rented a cabin in Illinois and formed a "pandemic bubble" with their close relatives. Casey and her husband are now sure they want to stay in Illinois. 
"I think the pandemic has just really allowed for time… You just have more time to think about what you really want," she says.