Red (Taylor's Version) Album Review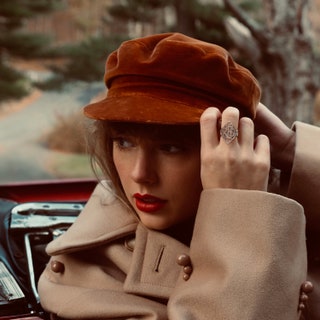 On November 12th, Taylor Swift re-released her album Red. Now, if you're not familiar with Taylor's music, you may not know why she's re-recording her albums. 
According to a report from CNN, Taylor doesn't own the master recordings of any of the songs on her albums released before her 2019 album, "Lover." This was due to the contract with her previous record label, Big Machine Records which was purchased by Scooter Braun in 2019. Taylor came out and said she refused to sign a non-disclosure agreement that would have prevented her from speaking out against Braun who she had feuded with in the past. Since then, Braun has sold the albums to Shamrock Holdings. Shortly after Braun sold her albums, Taylor was legally allowed to re-record her albums as of November 2020. So far, she has only re-recorded Fearless and Red.
Originally released in 2012, Red was the clear chain between where her career started and where it was heading after a three-album progression away from country. That album was marked down as a career-defining moment for Swift.
The outcome of this album comprised a beautiful mess of genres and feelings that saw the melancholic song "I Almost Do" that was followed immediately by the snarky "We Are Never Ever Getting Back Together." According to Taylor's notes in the message accompanying her re-recorded Red (Taylor's Version), this album had reflected a heartbroken person who was then all over the place, emotionally. This album was already part of a doomed relationship, but Taylor embraces it with her new found confidence.
The tracklist fits in one way or another, like uptempo bops "Message In A Bottle" and "The Very First Night." Her collaboration with Ed Sheeran on "Run" is very much in line with Red's guitar on "Everything Has Changed". "I Bet You Think About Me," which got a Blake Lively-directed music video, is the most country song on the tracklist, which features Chris Stapleton. "Forever Winter" masks its message with a pleasing, rhythmic use of trumpets. The most new song is "Nothing New" featuring Phoebe Bridgers, where both artists worry about losing their originality and creativity over the years
Later in the album, Swift is slowly losing some of her country songs especially in "Holy Ground." It's a notable piece that pairs with "Girl At Home," which goes from a ballad to a proper pop song. Still, the entire album's weight is pulled together on the final and most famous track titled "All Too Well (10 Minute Version)." It's a gut-wrenching peak of Red (Taylor's Version) that ties the album together. Taylor knows the hold this song has over her fans. She also released a short "All Too Well"-related film starring Sadie Sink and Dylan O'Brien to pick apart the lyrics.
Taylor Swift has evolved since 2012. She's delivered Reputation, Lover, and two back-to-back sister albums in folklore and evermore just last year. While her re-recordings work as a smart business move to own her masters, they also work as a wonderful tribute to her journey so far. As someone who does album reviews often, I couldn't pass up the opportunity to write a review on the album that turned me into a Taylor Swift fan. I cannot wait to see her other re-recordings!