Local Businesses To Support During This Gift Giving Season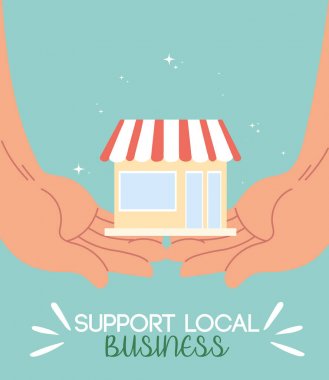 The holiday season has arrived and although being around family, friends, and loved ones comes first, the presents aren't too bad either! Gathering together, whether under a tree, to light a menorah, or just around a table to exchange and share things that remind everyone of each other is such a beautiful tradition.  During this gift giving season, all of us want to make sure to support and help out small businesses owners, especially those in our small town. I've gathered a list of small businesses in Winthrop for all of us to check out and buy amazing gifts from. Although, keep in mind these are only a portion of all the amazing businesses we have in Winthrop. Drive around and discover hidden gems in our town. But for now, here are some of the ones that stuck out to me: 
Stores for gifts such as jewelry, clothing for all ages, sporting goods, books, games, travel mugs, and nic nacs: 
Robin's Nest Boutique and Fine Gifts: 
This welcoming and beautiful boutique is located in Winthrop Center, and they sell SO many different kinds of things. Not to mention that anytime I walk into this shop I am greeted with lots of "Hello"s and "How are you?"s.  They have a section for newlyweds, babies, and even your furry friends. I am sure that you can find something perfect for any member of your family at this shop. 
La Petite Boutique: 
This is another amazing, gorgeous boutique in Winthrop. I actually have quite a lot of jewelry from this shop! They sell designer goods, vintage jewelry, and a huge variety of bags, shoes, and sunglasses. Everything they carry is so unique and beautiful. They are located in Winthrop Center, and I'm sure that you could find something for a loved one, and maybe yourself at this shop. 
Winthrop Book Depot And Cafe:
This cafe/bookstore located in Winthrop Center is definitely one of my favorite places on this list. They sell a wide variety of books, apparel, and even toys for small children, babies, or just a really fun adult. Not to mention, they sell gift cards if you have any coffee or tea fanatics in your family.  Once you enter you are met with so much warmth and acceptance. While you are out looking for gifts, pop into this shop, and while you are at it, sample a taste of their delicious menu. 
Simon's Winthrop BookStore: 
This book store is an incredible hidden gem in Winthrop Town. The variety and quality of the books they carry is incredible. You will be able to find a separate book for all of the readers in your family. The owner is also incredibly helpful and welcoming. Check out this shop!
Winthrop Pro Shop: 
This store holds any and all of your sporting needs. They sell equipment for all sports, as well as amazing Winthrop Vikings merchandise. The owner is friendly and welcoming, so don't be shy! Check out this amazing shop!
Sudden Impact: 
This store is amazing to walk around in! Everytime I have gone into this shop, I have been fascinated by the variety of things they carry and just the overall atmosphere it holds.  They carry new, old, and classic video games, systems, and accessories. Any gamer or collector would be in heaven in this shop. Come check out and support this shop!
Adrianas: 
Although this spot serves as primarily a cafe, they carry beautiful travel mugs, water bottles, t-shirts, etc. It is a beautiful shop overlooking the water. If not to buy gifts, check out this shop for their amazing menu and beautiful atmosphere. 
Nail Shops 
Lily's Nails and A&V Nails: 
If you have any family, friends, or loved ones that enjoy getting their nails done, consider getting them a gift card to Winthrop's wonderful nail salons.
Hardware: 
Shirley Hardware: 
This amazing and specifically locally owned hardware store carries anything you could think of for your home improvement needs. Not only will you be able to receive professional grade paint with color matching, but you will experience a brilliant selection of products going into the holiday season. From impact drivers to socket wrenches, and spray paint to craft supplies, Shirley Hardware has it all!
Gift Cards to Favorite Restaurant: 
Here in Winthrop we have many amazing restaurants. With genres spanning from bbq to nepali cuisine, any person in your life can find a restaurant they will love! Consider getting someone important a gift card to one of these locations so they can enjoy a delicious meal. Some of the restaurants are the following: Blackstrap BBQ, Beraka Juice, Hong Kong Dragon, La Siesta, Dparmas, Shoreside, Winthrop Arms, Bridges, Katies Kitchen, and many, many more.  All of the places have amazing staff, beautiful venues, and expansive menus. I am sure that anyone would love a meal at these places. 
I hope that this list inspired some amazing gifts for your loved ones! Make sure to check these stores out and support our amazing local businesses this holiday season. Happy Holidays!