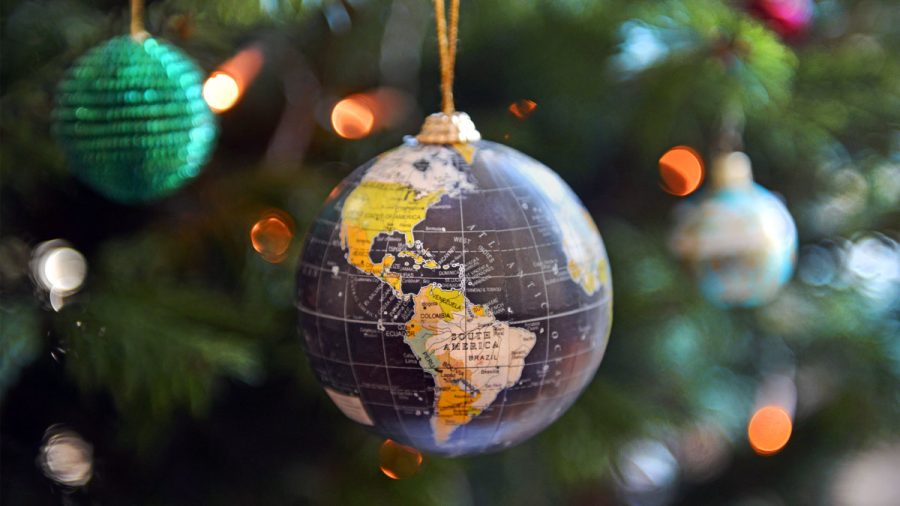 Christmas Traditions From Around the World
With Christmas and New Year's approaching, everyone is looking forward to celebrating these popular holidays with their families and partaking in their yearly festive traditions. Let's take a look at some holiday traditions from around the world.
United States of America
In America, Christmas is usually celebrated by putting up decorations around the house. Outside, the house is usually decorated with colorful lights, and inside, a Christmas tree is decorated with colorful decorations and ornaments.
Some of the most typical traditions in the U.S are wearing festive clothing, especially bright sweaters and fuzzy socks, baking cookies, and drinking hot chocolate on a snowy day (this is something we have all seen in American Christmas movies). Speaking of movies, Christmas movies are on the to do list as soon as November hits and Halloween Movies are just ghosts taking dust in the back of our basements.
Iceland
Iceland, like America, decorates with lights outside their homes. Christmas trees are placed in towns and decorated, as is common practice. During the holidays, most Icelandic families prepare Laufabrauðn(leaf bread), which is a very popular dish. And, just like in the United States, they make gingerbread cookies.
The 23rd of December is called Þorláksmessa or St. Thorlakurs Day. On the 23rd of December, Þorlákur Þórhallsson, who is a one of Icelands major saints, died. In respect of this Saint, people do not eat heavy meals. They mostly eat skata, which is fermented fish.
The 24th of December is called Aðfagadagur. Families gather together and play a game while they eat rice porridge desert with whipped cream. On one of the bowls, a whole almond is put and the one who finds the almond gets to open the first gift.
The 25th of December is called Jóladagur. On this day Icelanders have a relaxed morning and they meet family again and enjoy their time together.
Albania 
Ah, this is an interesting one. Despite the fact that Albania is predominantly Muslim (64%), Christmas trees can still be found in Albanian homes. These trees are known as Pema e vitit te ri, which translates to "New Year's Tree." Christmas is not the same in Albania as it is in other countries; this is an exception.
Gifts are exchanged at New Year's, but some people cheat and open gifts at any time as long as it is in December or early January.
Because of Ottoman and Communist rule in Albania Christmas was replaced by New Years and Christmas is a pretty laid back holiday in the country. Even Santa makes an appearance at New Year's, though most children in the country do not believe in him. He's more of a holiday symbol than anything else.
During the New Year, family members will gather for a large dinner with a variety of foods. Baklava is one of the most popular dishes served during the holiday, and it can be found in almost every Albanian home.
Theres plenty of other interesting traditions around the world that are 100% worth a google. Happy Holidays!
Last edited, December 21, 2021.