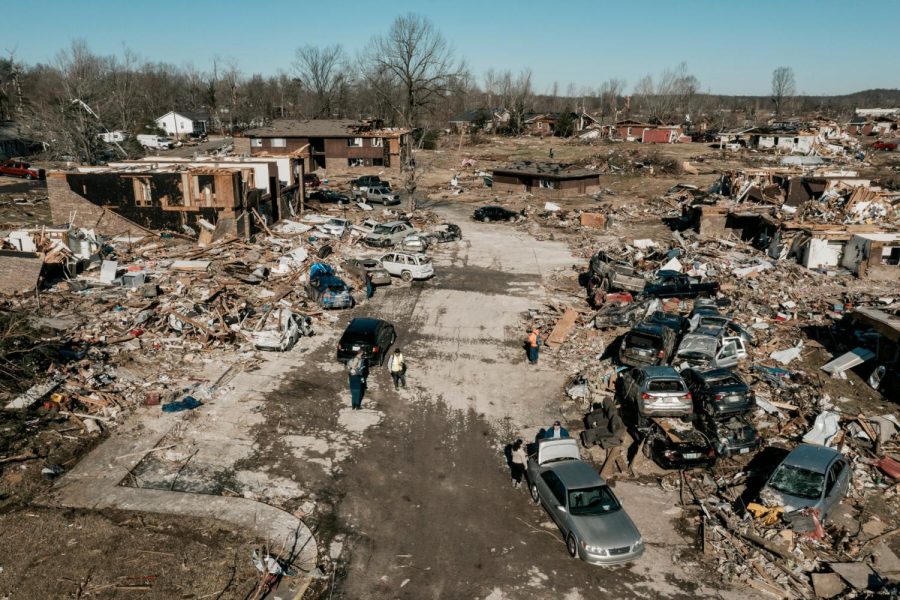 Factory Workers Threatened To Be Fired If They Left Before Deadly Kentucky Tornado
December 22, 2021
In the past two months, one of the most catastrophic tornadoes hit Kentucky and killed as many as 76 people. However, as the tornado approached the city, employees of the Mayfield candle factory were told by their supervisors they would be "fired if they left their shifts early." 
Hours before workers first received news of the incoming storm, as many as 15 workers asked their managers to take shelter at their own homes. Their requests were repeatedly denied, the workers said. 
Many left during their shifts, fearing for their lives. 
Those who stayed filled bathrooms and inside hallways, awaiting the real tornado, which wouldn't hit until a few hours later.
McKayla Emery, who was at the scene while the tornado hit, recalled one of her managers telling the staff, "if you leave, you're more than likely to be fired." According to NBC News, "overtime pay was available" however it was never made clear whether those who stayed "were offered additional pay."
At least 9 people have died in the factory. Several others are still hospitalized. While there are no active search and rescue efforts, governor Andy Beshear confirmed there was no one missing.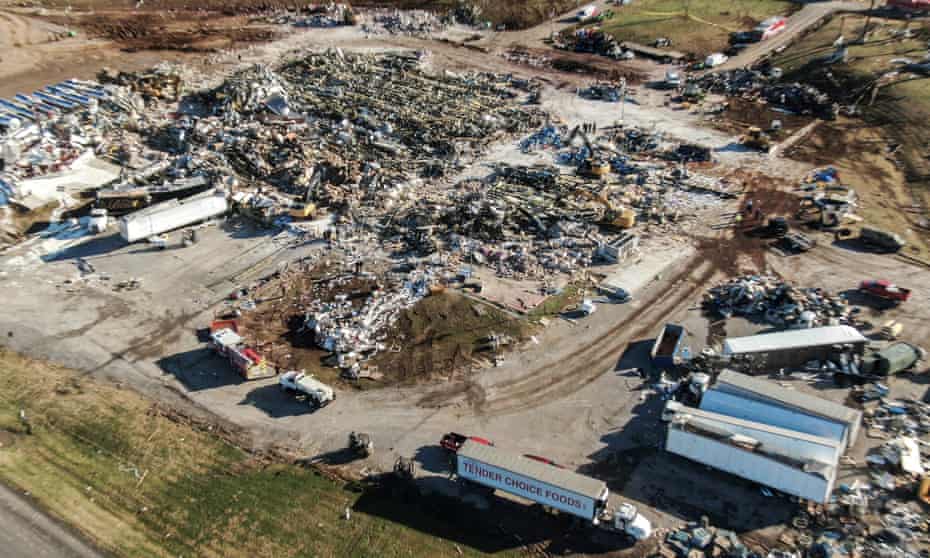 Recovery is beginning to "take shape" in parts of Kentucky; all state roads are now passable in western Kentucky however four county roads are still closed; cell phone service is being restored in areas that were the most impacted by the tornado. 
According to WDRB, more than "900 tornado victims and first responders continued to be housed in more than 20 facilities in the state including state parks and motels."
Team Western Kentucky Tornado Relief Fund has raised over $20,000 dollars; donations can be given at Team Western Kentucky Tornado Relief Fund.