Rockstar Ronnie Spector of "The Ronettes" Dies at 78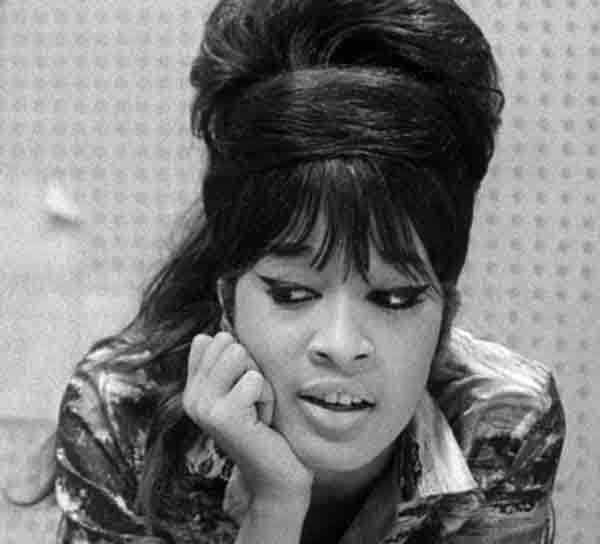 Ronnie Spector, perhaps most well known for her lead vocals in the girl group, The Ronettes, has sadly passed away on January 12 after a battle with cancer. Remembered as the blueprint for half-mad teenage longing and her gorgeous mascara bravado, there is much to reflect on when looking at her legacy. 
Ronnie formed the band, The Ronettes, with her sister Estelle Bennett and her cousin Nedra Talley  in the early 1960s. The group was notorious for embarrassing emotionality as a psychic moat, as well as for their iconic beehive and thick eyeliner style. 
Before Mariah Carey's All I Want for Christmas debuted, The Ronettes topped the charts with all their now-famous renditions of some of the most well-known Christmas songs such as "Baby Please Come Home" and "I Saw Mommy Kissing Santa Claus." Before the group split in the latter half of the sixties to pursue individual careers, their most popular song was "Be my Baby" which captured the hearts and ears of millions of Americans, and reached #2 on the Billboard charts for Pop Singles. The song was so famous it was featured on American Bandstand where Dick Clark himself pronounced it as the "record of the century."
(Above) Ronettes perform "Be My Baby Live"
However, what many people tend to overlook about Spector's life is her battle with domestic violence, and her persistence to overcome adversity. In 1968, Spector married the group's manager, Phil Spector, who turned out to be evil behind closed doors. After they wed, Phil Spector had Ronnie move into his 23 room mansion that was more or less a prison. Phil's home was said to boast chain-linked fences, barbed wire, and intercoms in every room that would make it next to impossible for Ronnie to have any sort of independence or privacy. On top of these confining quarters, Phil was both physically and emotionally abusive, often threatening to kill Ronnie if she ever tried to leave. According to her memoir, Ronnie recalls him placing a blow-up doll version of himself in the passenger seat of her car to make sure it never looked like she was alone. Phil was also rumored to have ordered a gold coffin to keep in the basement, threatening Ronnie that he would put her there if she attempted to escape. 
To cope, Ronnie began abusing alcohol and used AA meetings to get out of the house. Despite her struggles, after 4 years of abuse in 1972, she escaped barefooted aided by her mother (I say barefooted because Phil would hold her shoes hostage so she could not leave). After successfully filing for divorce, however, she was still met with death threats by Phil so she settled their hatchet by giving him practically every royalty she owned. In the end, she walked away with a mere $25,000 to her name, a used car, and a monthly provision of $2,500 for 5 years, which is considerably small considering how successful she had been in her music career. Fortunately, she would win her court case in later years, after Phil had been put behind bars for an unrelated murder, and was awarded 2 million dollars. However, her work didn't stop after there, at the height of the #In The Metoo Movement, Ronnie often weighed in and threw support to fellow artist, Taylor Swift, in her dispute with Scooter Braun over song ownership saying, "What the man wanted was what you did. You made his records, with his lyrics and men producers, everybody was a man back then. All women have power, we just couldn't show it…that's why I love #MeToo and Time's Up – because men's time is up."
In her final years of life, Ronnie continued to tour her songs as a so-called "act of defiance" in response to the years of abuse she received in her toxic and patriarchal relationship. She admitted that Phil often got the credit of being the "genius" behind her songs, and she was proud to continue syncing to make herself, and other women are seen. 
It's sad to see a true icon like Ronnie Spector leave us, but I believe her impact is something that will continue for all future female artists looking to pursue their dreams. Her songs will be a constant reminder to me of her heroism, but even beyond that, her message to women taking back the spotlight is one I will carry into any endeavor I embark on. 
Here is to a phenomenal woman, may she rest in peace!