Valentines Day: A Heart Themed Holiday with an Interesting History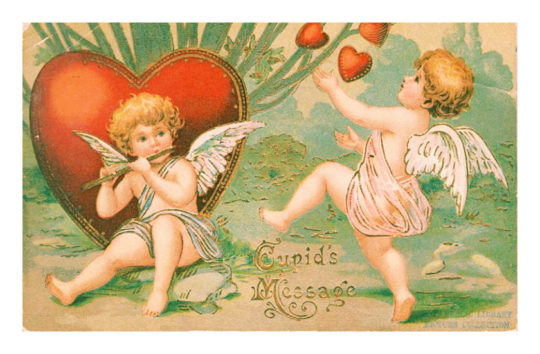 Valentine's day is quickly approaching us, and if you're anything like me, you're probably wondering what the hype around this declared "holiday" exactly is. Currently, it is noted as a day where lovers express their love for one another with gifts and extra affection. There is no single declared historical link to this holiday, but the main theory sources it back to ancient Rome- where a much darker picture unfolds.
From February 13-15, the Romans celebrated with a feast known as Lupercalia that had very odd traditions associated with it. Typically, Roman men would get undressed, sacrifice a dog and a goat, and then proceed to whip Roman Women with the hides of these slain animals. Crazy enough, most women lined up to receive this blow believing that it would bring them fertility. This feat would typically end with a little "matchmaking lottery" where men would pull the names of women from the town and essentially be paired with them for the duration of the celebration assuming the union was compatible.
So where does the name "Valentine" come from? Again, a darker history would reveal that Roman Emperor Claudius II executed two men, both named Valentine, on February 14 of different years in the 3rd century. One of the Valentines was imprisoned for refusing to worship the Roman gods, and a letter he sent to a blind woman he allegedly "healed" revealed he signed as "Valentine." Likewise, a Priest named St. Valentine was also executed quite closely after for going behind the emperor's back and marrying young couples in love. Believing unmarried men made better soldiers, Claudius promptly did away with him. However, to honor their martyrdom and commitment to love, the Church declared February 14 be "Valentines Day",
The question that remains is how did such a grotesque ritual and order of execution turn into a day filled with gifts and chocolate? On average, The National Retail Federation estimates US consumers spend over 27 billion dollars on gifts for the holiday each year, so how did we get here? We can thank writers and poets like Shakespeare and Chaucer for romanticizing the holiday with their heart-touching works. Cards had already been circulating since the Middle Ages with the simple phrase "Will you Be My Valentine?" on it, and with the later boom of the industrial revolution, the Hallmark Card Factory was established in Kansas by 1913. Shortly before in 1868, the first Chocolate Box facility had been up and running. Hand-in-hand, both remain an imperative symbol of the fourteenth day of February.
While most people now receive flowers, cards, and candy to commemorate a holiday that has been shaped by the literature, poetry, and folktales of St. Valentine, others are willing to break the bank with expensive jewelry, dinners, and even cars. However you may choose to celebrate- whether with a significant other, friends, or even by yourself, just be grateful our version of the holiday has evolved from its original form with the Romans.