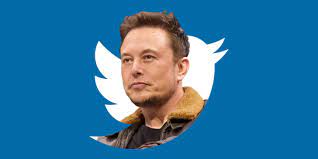 Could Elon Musk Be the New Face of Twitter?
April 14, 2022
Elon Musk; the World's Richest Man, CEO of Tesla, and a possibly, the new owner of Twitter. Twitter revealed that in a filing released on Thursday Musk offered to buy the social platform for more than $43 billion. His reason? Twitter "needs to be transformed as a private company" to "build trust" with users.
"I believe free speech is a societal imperative for a functioning democracy," Musk said in the filing, "I now realize the company will neither thrive nor serve this societal imperative in its current form."
According to AP News, Musk later went onstage at the TED 2022 conference where he broadened his visions for the company, saying, "having a public platform that is maximally trusted and broadly inclusive is extremely important to the future of civilization."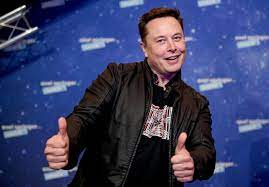 While Twitter had first been home for memes and human connection, it has become a platform used for political and social commentary, shared news, scandal gossip, and online aggression. And yes, Twitter has made attempts to preserve the former and vanquish the latter, however, users are still feeling its toxicity day in and day out.
One such effort was to establish restrictions on tweets that "threaten violence, incite hatred, bully others, and spread misinformation." These rules drove Twitter to ban former President Donald Trump after the Capitol insurrection of 2021.
In his list of potential changes on Thursday, Musk, who has numerously come under scrutiny for tweets, revealed that rather than permanent bans would be one of the many changes.
Another such change was wanting to "open up the black box of A.I. technology" that drives Twitter's feed so that users could see why certain tweets might go viral and others might disappear. Suggestively, this could be the transparency that allows users to understand Twitter's algorithm. "I wouldn't personally be in there editing tweets," he said, "but you would know if something was done to promote, demote or otherwise affect a tweet."
Chester Spatt, a former chief economist at the U.S. Securities and Exchange Commission, who now works as a finance professor at Carnegie Mellon University, told AP News that the SEC could only go so far in stopping Elon Musk. "It's unlikely that it will do anything to stop a takeover…(but) The U.S. Securities and Exchange Commission could punish Musk for hurting other investors," but only in such a case where Musk had taken "too long to disclose his buying up of Twitter shares."
"This is going to play out reasonably quick," Spatt confirms.
"I'm not saying I have all the answers here, but I do think that we want to be just very reluctant to delete things and just be very cautious with permanent bans," said Musk. "It won't be perfect, but there should be a perception and reality that speech is as free as reasonably possible."
Last updated on April 14, 2022