The Voice of the People: Journalist Shireen Abu Akleh Murdered by Israeli Forces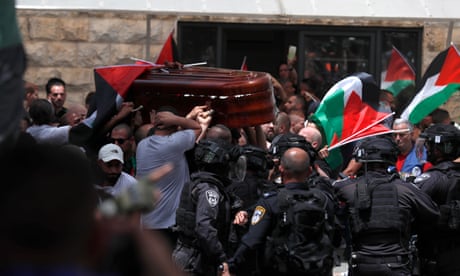 I once sat in for a lecture at Boston University's College of Communication, and the single most important thing the lecturer said that stood out to me was something along the lines of, "without journalism, we would be extinct." Despite the claims that the newspapers are a dying trend, he made the point that if we no longer had this vital source of record-keeping, it means humans have gone completely extinct. We are where we are today because somebody dared to lift a pen and start recording what they saw for people in subsequent years to absorb and learn from. 
The significance of journalism and the power held in the simple phonemes of words is undeniably vital for the growth and preservation of society, which is why it is always especially devastating to hear about the death of someone committed to fighting human extinction, as they put it.
51-year-old Palestinian-American TV correspondent Shireen Abu Akleh was murdered by Israeli forces in Jenin, West Bank on May 11. The journalist suffered from a fatal shot to the head whilst reporting on Israeli army raids in Jenin. She was wearing a protective bullet-proof vest labeled "PRESS" which was to no avail when the deadly shot was delivered to her head. Fellow journalists and bystanders attempted to help lift Aqleh but were shot at as well, with one being in stable condition. Videos, blurring the woman's bloody dismembered face, have been posted all over the internet, and are incredibly raw and hard to stomach. Yet, unfortunately, this is journalism too. As painful as it may be to witness such violence, its preservation in digital form will work to bring light to the ongoing dangerous situations in the Middle East.
Shireen has been one of Al Jazeera's first field correspondents in 1997 and is remembered as one of the Arab world's most prominent journalists, and the network is greatly mourning her loss. Many have been quoted saying that she was the voice for many in all the times they were silenced by fear and violence. Furthermore, many online have been rallying support for all Pakenstinainan journalists and their unrecognized bravery for putting themselves in dangerous situations to capture history as it unfolds. 
One of the most disheartening aspects of this case was that even in death, Shireen was still terrorized by Israeli forces. During her funeral procession, specifically, as her pallbearers carried her casket to its final resting place, Israeli forces interrupted the ceremony, causing them to drop Shireen's casket. Not only did they forcibly harm and attack mourners, but they also worked diligently to rip the Palestinian flags off of the casket. The entire thing was caught on video, and much like the other ones taken does not fail to make my stomach churn. 
As someone who wants to go into the journalism field, cases like these always hit especially close to home, and sometimes make me question my career path. It's hard to sometimes weigh the cost and benefits of spreading the truth when your life's on the line. Yet, at the end of the day, I feel that the true beauty of journalism lies in its ability to be raw and rigid, (and mostly unbiased). It allows for people to see the world for what it truly is, and not some-sugar-coated picture as with what's shown at the movies. There is violence, corruption, hate, and greed all around us, but there is also love, peace, unity, and compromise- the world can be a decent mix of both. With that being said, reporting on cases like these never gets easier, but as Shireen would've expressed, the importance of journalism is to get the word out there and right into the hands and eyes of the public. Pictures, written texts, and videos seen by millions are what have turned the tide in so many cases of injustice. 
Shireen is one of the hundreds of journalists who have been killed by Middle Eastern forces, and if the persistence of surviving journalists has proved anything, it's that there is nothing so intimidating as the power that comes with words. 
May Shireen Abu Akleh rest in power.