An Overview of Must-See Concerts This Summer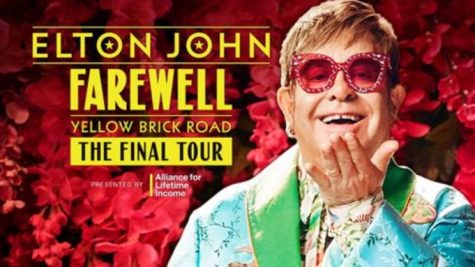 After multiple cancellations on live performances and tours due to the pandemic, many old and new artists are coming back! This spring/summer is filled with tours from Elton John, Olivia Rodrigo, Queen + Adam Lambert, Motley Crue, and many MANY more. While some things may be back to normal, all concerts still require the regular Covid-19 protocols.
Though, if you're interested in purchasing tickets, here is just a list of artists/bands going on tour this summer coming to places near us!
Ringo Starr – June 3rd & June 12th, Hanover Theater

The Dave Matthews Tribute Band – June 3rd, Blue Ocean Music Hall

Paul Mccartney – June 7th & 8th, Fenway Park

Mxmtoon – June 10th, Royale Boston

Last Child Aerosmith Experience – June 10th, Wally's

The Outlaws – June 11th, Indian Ranch

Bon Iver – June 11th, Bold Point Park

Voyage A Journey Tribute – June 11th, Hampton Beach Casino Ballroom

Tove Lo – June 13th, Roadrunner

Black Sabbath -June 16th, City Winery 

Dave Matthews Band- June 17th, Xfinity Center

Taylor Swift Night – June 17th, Palladium 

Lawrence- June 24th, Leader Bank Pavillion
Phish- July 14, Xfinity Center
Zac Brown Bad- July 15th, Fenway Park
The Backstreet Boys- July 20, Xfinity Center

Elton John – July 28th, Gillette Stadium 

Motley Crue – August 5th, Fenway Park

Against All Odds Tour: Blondie – August 14th, Leader Bank Pavilion 

Leon Bridges- August 16th, Roadrunner
Lady Gaga- August 19th, Fenway Park
Kenny Chesney- August 25 and 26, Gillette Stadium
While some tickets may cost a lot depending on the artist, which tickets are you looking forward to buying? Since I've never been to a concert, I'm personally looking forward to purchasing tickets to see Blondie this summer with my friends and sister. Make sure you keep an eye out for more of your favorite artists coming to Boston!