Summer Activities for Winthrop High Students and Families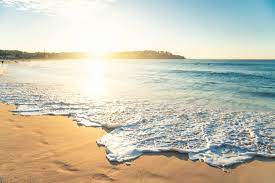 In preparation for summer, I am making a written compilation of many fun opportunities for Winthrop High Students to enjoy their summer. (All of these places are located relatively close to Winthrop)
Golf Courses:
Winthrop Golf Club, 453 Main St., Winthrop MA. It is 9 hole course offering Junior Memberships at $300. Access to the course is offered all day Monday, 10 am-4 pm Tuesday-Thursday, and 2 pm to close on Saturday and Sunday. 
Mount Hood Golf Club, 100 Slayton Rd., Winthrop MA. Mt. Hood Golf offers Junior Memberships at a daily rate of $35/weekday. You get access to 18 holes and can golf 6 am – dusk on Monday, and 6:30 am til dusk Tuesday through Friday. 
Water Parks:
Great Wolf Lodge, 150 Great Wolf Dr,. Fitchburg MA. Great Wolf Lodge offers a 68,000 sq. foot indoor water park, complete with slides, a wave pool, and other amenities including mini-golf, an arcade, and bowling alley. Rates are available on their website and fluctuate. 
Water Park of New England, 50 Ferncroft Rd., Danvers MA. Water Park of New England features waterslides, as well as an arcade, cabanas, and is attached to the DoubleTree Hilton Hotel, North Shore. Rates and day passes are available on their website and fluctuate. 
Beaches:
Winthrop Beach, Winthrop Shore Dr., Winthrop MA. Like most places in Winthrop, Winthrop Beach is a short walk from most people's houses. Going there is a great way to get a tan and enjoy the ocean, all whilst being outside. 
Yirrell Beach, Shirley St., Winthrop MA. Yirrell Beach is also a short walk from your house. There, you will find smooth sand, and a calming ocean breeze. You will also be able to watch planes land as they fly into Logan Airport, and there is plenty of on-street parking alongside the beach.
Constitution Beach, Orient Heights, East Boston MA. A hidden gem in Orient Heights, Constitution beach is located behind Bennington Street, behind the train track. You can take in the amazing views of Boston, Winthrop, as well as the airport. It is a short drive from Winthrop, and is located near Woody's Pizza, Dunkin', as well as Royal Roast Beef. There are plenty of great places to get lunch and enjoy a day on the beach. 
Activities in Boston:
We are definitely lucky to live so close to an amazing city full of rich history like Boston. Of course, there are several amazing things to see, do, and try in Boston.
Faneuil Hall.

Faneuil Hall is an amazing venue offering food, street performances, as well as shopping. Local artisans tend specialty carts selling souvenirs, clothes, and gifts while you walk through the historic market, and can get a taste of anything – ranging from Sushi to Philly Hoagies to a classic slice of pizza from Regina Pizzeria. Faneuil Hall is located conveniently close to the State Street T stop, which the Blue Line goes to.

Newbury Street.

Newbury Street in Boston's Back Bay offers dozens of stores and restaurants – where everyone is bound to find at least one place they love to shop or eat. With stores ranging from Chanel to Urban Outfitters to Zara; and restaurants ranging from Umi Sushi to Starbucks to Piattini. There is something for everyone! For specific addresses/hours for each business, you can check out

this link.

New England Aquarium.

Located conveniently at the Aquarium stop on the Blue Line, the Aquarium is a great place to spend the day. There, you can see a wide variety of ocean creatures ranging from turtles to sharks to octopuses. You can also go whale watching and see movies there. Tickets to the aquarium are $32 and tickets to go whale watching are $65.
We hope that this gave you some ideas and inspiration about some fun things to do this summer!