Carlos Alcaraz Makes History As Youngest Man To Ever Become World No. 1
September 16, 2022
19-year-old Carlos Alcaraz becomes the youngest World No. 1 after a powerful performance at the US Open.
Alcaraz beat Casper Ruud 6-4 in the first set, 2-6 in the second, 7-6(1), and 6-3, attaining his first Grand Slam championship and becoming the youngest man in the history of ATP to become world No. 1, followed by Hewitt, who was 20 years old when he became World No. 1 in 2001.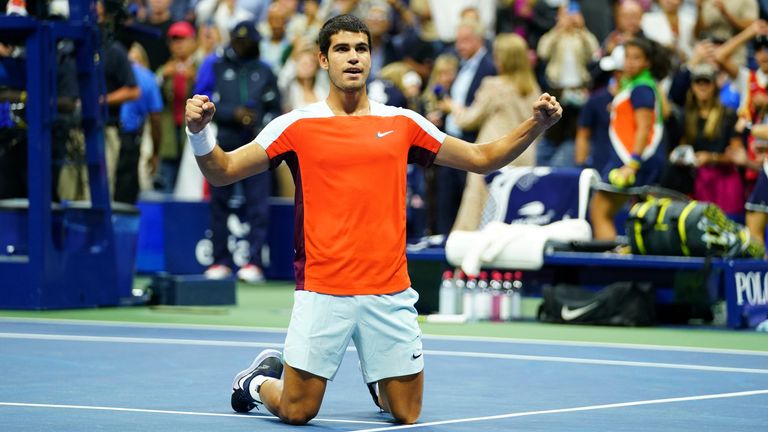 Alcaraz is seen falling to the court, smiling and crying after his final service winner that granted him the win. "This is something I've dreamt of since I was a kid," he says, "to be number one in the world, to be a champion of a Grand Slam is something I work really, really hard for. It's tough to talk right now a lot of emotions right now," he adds.
The match was set on the 21st anniversary of the 9/11 terrorist attacks on the World Trade Center. Both men began their remarks by acknowledging the tragedy.
Ruud, now world No. 2 called the final match a "special evening" in which he and Carlos "knew what we were playing for, we knew what was at stake." He tells the crowd later, "It's fun both finalists will be at number one and number two tomorrow. I think it's fitting."