Top 5 Fall Movie Recommendations
Here are some fall movies that you will love!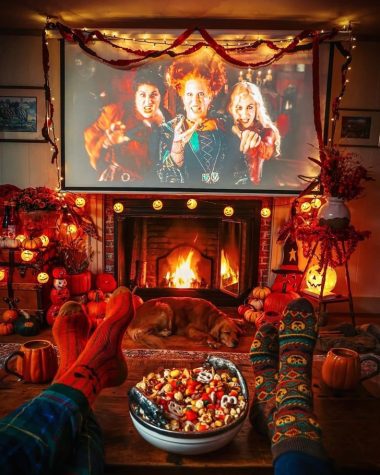 As you could read by the title, here are the top 5 fall movie recommendations to keep you in that Autumn mood. First up, we have Dead Poets Society; a 1989 American drama film starring Robin Williams. Set in 1959, It tells the story of a new English teacher (John Keating) who came to a conservative preparatory high school. He uses unconventional ways for his students to learn the beauty of poetry and to help them break out of their shells to chase their ambitions. Dead Poets Society is a family friendly movie with a 4.9 audience average rating!
Secondly, without doubt the best football movie ever made and the most iconic, Remember the Titans. The 2000 American biographical sport classic film starring Denzel Washington is set in 1971. It's about a high school football team who encourages their segregated town to come together as one. Truly, Remember the Titans is a 5 star movie and I would recommend it 100 times!
Thirdly, we have Knives out, a 2019 American mystery film, directed by Rian Johnson and starring Daniel craig. This sharp but hilarious movie is about the mysterious death of a novelist (Harlan Thrombey). Detective Benoit Blanc is put on the case because he wants to know more about this dysfunctional family, knowing that one of them is a suspect. The detective must go through a bunch of lies to reveal the truth. Knives out is a PG-13 movie with a 4.5 average audience summary rating, which is pretty good.
Fourthly, is Hubie Halloween a 2020 comedy mystery film starring Adam Sandler. Hubie Halloween is set in Salem, Massachusetts on October 31st and is about a Halloween loving citizen who must save the town of Salem from a kidnapper. It's a PG-13 movie with a 3.9 audience average rating!
Last on this list is Hocus Pocus, a 1993 fantasy/horror and comedy film directed by Kenny Ortega. This classic comedy stars Bette Midler, Sarah Jessica-Parker, and Kathy Najimy. Who play witches from the 17th century from Salem, Massachusetts; who come back alive right in time for halloween. 
Hopefully you found these recommendations helpful to keep you entertained for this fall! Now sit back and relax with a cup of apple cider and candy corn popcorn, and enjoy the movies!