Festivities To Get You In The Fall Mood
Nearby activities to make your fall season worthwhile!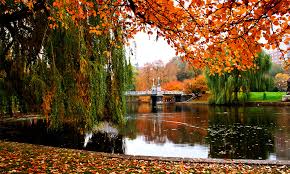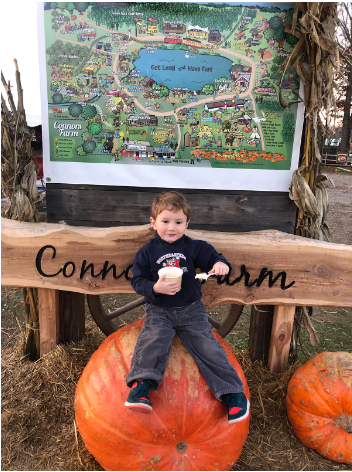 Fall is finally here! The leaves are changing color and the smell of Pumpkin Spice fills the air. New activities are happening all around us. Fall is the best time to lay around watching Halloween movies in your coziest sweater. But how about when you get bored? There are a lot of great fall outdoor activities to do. Keep your sweater and ditch the movies. Here are some great fall festivities nearby that you can do this month.
This Saturday is the Winthrop Parks and Recreation Fall Fair and Craft Show. It is held at Ingleside Park from 11:00 am-3:00 pm. This event will have a Pumpkin patch and Pumpkin painting. There will also be Inflatables, Crafts, Food, Train Rides, and Pony Rides. The Fair is only on the 8th so make sure you don't miss it!
Connors Farm in Danvers is filled with fall energy. There is so much more to do than go apple picking. Whether you are 10 or 60 years old, there is something for everyone. My five your old brother loves getting lost in the corn maze. And my fifty-year-old father spends the entire day at the apple cannon. Being hungry is impossible at Connors Farm, they have a bunch of freshly baked treats along with food stands. As the day is winding down, give your feet a rest and jump on the train. It is a great way to tour the farm while being able to relax. Connors Farm is a little out of the way but worth it. You can visit for Fall festivities until October 31st.
Are you looking for something a little more spooky? Salem goes all out for Halloween. It's a perfect spot if you want a palm reading or to learn more about Salem's history. Let's not forget about their haunted houses! Salem has two haunted houses that will leave you petrified. The Witch Mansion and Chambers of Terror are very close to each other, so you won't have to do a lot of walking. If you want to head back to 1692 to learn more about Salem's famous History then the Salem Witch Museum is the right place for you.  This museum has tours, exhibits, and life-size stage sets. You can also learn more about witchcraft today.  As you tour through the crowded streets of Salem stay on high alert for monsters who may be lurking around.
Fall has some of the best activities. Start getting in the Autumn mood this Saturday at the Craft fair. Schedule that day to Connors Farm, or the creepy night spent in Salem. Don't take for granted the beautiful Fall days in Massachusetts. Before you know it will be time for winter jackets and heated blankets.