Student Spotlight: The Very Talented Lily Tallent
Winthrop High School has a variety of so many skilled students. Let's take a look at one whose name sets the bar: Lily Tallent! Lily is a senior here at WHS who is involved within so many extracurricular activities and can also be known for her incredibly impressive photography. The posts on her Instagram account— titled @_seasidephotography— range from all different kinds of portraits, landscapes, and sports photos. For this week's article, I decided to ask Lily some questions to create more recognition for such a brilliant student.
Below are just a few of Lily's absolutely amazing photos: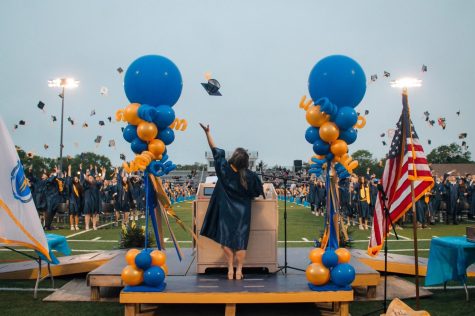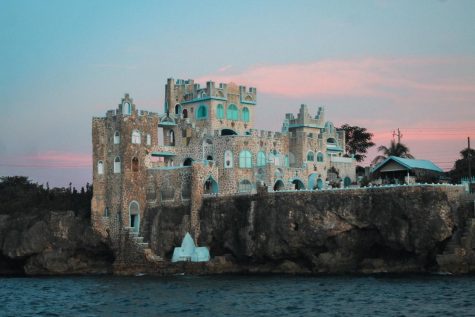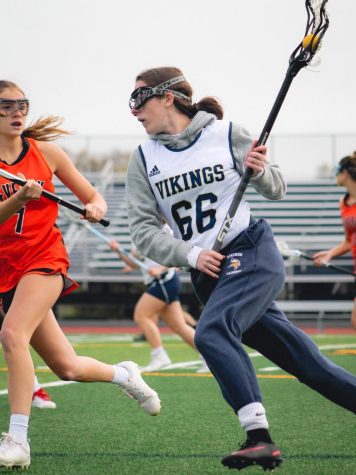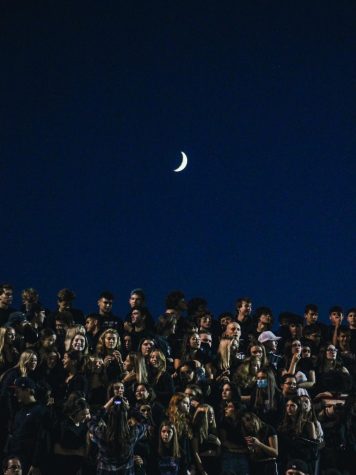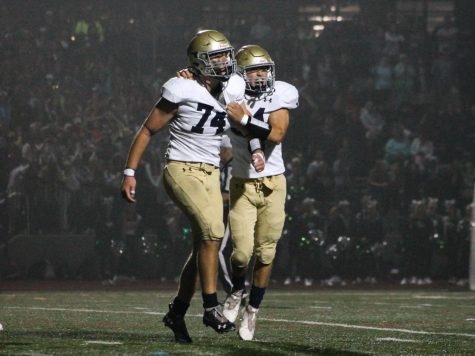 I first asked Lily various questions about the Yearbook Club.
1.) What is your position on the Yearbook Committee? 
L: "I am the senior executive editor for the yearbook club this year."
2.) What does this position entail?
L: "The senior executive editor gets to make all of the decisions like themes, fonts, and colors for the yearbook. I also get to guide people through designing their pages and teach them new techniques to make it look great!"
3.) What do you enjoy about being in this position?
L: "I really enjoy being the executive editor because my position connects me with creative people who are passionate about photography and graphic design like me!"
4.) Do you have any advice for people who are going to take over this position in future years to come?
L: "Anyone looking to take on the executive editor position in the future should be well prepared with creative ideas, be really good at making decisions, and be present and attentive at every meeting. Being in this position has really helped me get better with those skills."
5.) Do you have any specific plans or ideas for this school year's yearbook? If so, what are they?
L: "This yearbook this year is going to follow a film/movie theme with the front cover being 'Our Story' – a play on the movie Toy Story. We will have simple fonts and bright colors with each page following the inspiration of a memorable film. I think it will turn out really great!"
Next, I asked Lily questions about her experience being the videographer for class of 2023.
1.) How long have you been the videographer for your class?
L: "This year is my second year as videographer for my class."
2.) What are your jobs as a videographer?
L: "As videographer, I am the one who documents anything that involves my class. This includes sports, fundraisers, and everything in between. This year is extra special because I get to document my class all year to make our senior video! I also attend every meeting and discuss my ideas towards fundraisers, events, and even pep rally T-shirts!"
3.) What motivated you to run for the role of videographer?
L: "I ran for the role of videographer so that I could use my passion to capture the most important memories of high school!"
4.) When did you realize you had a liking for photography/videography?
L: "At the beginning of freshman year, my mom let me use her digital camera for the first time and I haven't put it down since. I continued to learn how to use other cameras in digital video class that same year. From there, my obsession continues to grow every day!"
5.) What aspect of being the videographer do you enjoy the most?
L: "The part I love the most about being videographer is capturing lifelong memories with the people I grew up with and seeing how much they enjoy my pictures!"
I then asked Lily a few questions about the girls varsity soccer team.
1.) What is your current position on the girls varsity soccer team?
L: "I am currently one of four senior captains on the girls varsity soccer team."
2.) What are your responsibilities being in this position?
L: "Being captain of the soccer team means that I am a role model for all of the underclassmen on my team. I try to lead by example to make sure everyone is being a good teammate both on and off the field!"
3.) What about soccer brings you fulfillment/joy?
L: "I fell in love with soccer after I played on the JV team in 8th grade. I was always an athlete growing up, so I absolutely love the feeling of running freely on a field with scoring being the only thing on my mind. Soccer has allowed me to meet new people and make memories that will last a lifetime more than any other sport I've played!"
4.) What is your current position on the field?
L: "On the field I play right midfield."
5.) Do you have any specific goals for this season? If so, what are they?
L: "My personal goal this season is to be a good captain and score more goals than I did last season. My goal for the team is to bring us together and show a lot of improvement from the beginning of the season, which we are doing really well with so far. I also want to have a big win on senior night which will be on October 24th against Salem at 6 o'clock, so be sure to come and support us!"
Last, but certainly not least, I asked Lily questions about her general academic life.
1.) What would you say is your very favorite class you've ever taken?
L: "My favorite class I've ever taken would be 6th grade science class because it made me realize how much I love science. My favorite class in high school would be digital photography and graphic design."
2.) What classes have you taken in your high school career to explore your interest in photography and videography?
L: "To explore my interest in photography and videography, I have taken digital video production 1 and digital photography and graphic design classes. I am also currently taking a digital photography independent study this year."
3.) What do you hope to pursue as a major in college?
L: "In college, I want to major in marine biology with a minor in communications so that I can combine my passions of the ocean and photography!"
4.) What have you liked most about Winthrop High School during your time going here?
L: "What I love most about Winthrop high school is the tight-knit community. I know there is always someone who will have my back whether it's a peer or a teacher!"
5.) Do you have any advice for new underclassmen that are attending Winthrop High School?
L: "My advice to underclassmen:
Do your homework on time!

Don't be afraid to email your teachers!

Don't take AP classes just to get a free period, you are adding extra stress and workload for a small reward. Only take them if you're interested in the subject matter!

Class rank does not define your academic abilities, so don't stress about it! 

Take advantage of every fun opportunity to get outside of your comfort zone!

Make your voice heard! Be your own advocate and your teachers and classmates will respect you! 

Most importantly, walk quickly and on the right side of the halls!"
Thank you so much, Lily, for giving such insightful answers to these burning questions. I'm immensely sure that Winthrop High School will be pleased to read each and every one of your responses, as am I!