Viking Times Taster, Installation Seven: Vuolo's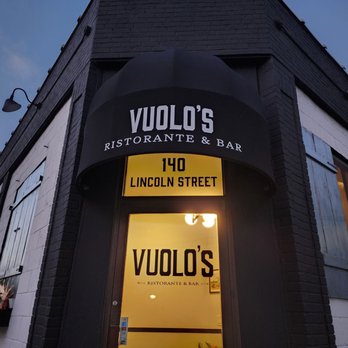 Vuolo's Italian Restaurant and Bar opened on Friday, September 30th in our small town of Winthrop, MA. It is located at 140 Lincoln Street and has a beautiful, attractive exterior. The town has been patiently awaiting its opening and from the moment this new spot opened up,  people were raving about the food, service, and ambiance of this restaurant. So we knew we had to do… a Viking Times Taster. This past week, on October 5th, Christian Buonpane and I, Zoe Long, went out to dinner at Vuolos. In this article, we are going to rate the food, service, and ambiance of the restaurant separately. Then we will give the restaurant an overall rating! Without further ado, the first Viking Times Taster of the 2022-2023 school year: 
The Food: 8/10
The food overall was gorgeous to look at. We were given bread and dipping oil when we sat down and provided with crisp, cold water. I ordered the Chicken Parmesan and it was very good. The chicken was cooked, breaded perfectly, and truly was my favorite part of the meal. The pasta was also very good, however a bit undercooked for my liking. I would 100% eat this meal again! Christian order the Gnocchetti. He explains that he was skeptical at first because of the lack of sauce, however he quickly realized that the dish did not need it. The flavors from the broccoli rabe truly right out the texture and taste of the pasta. The italian sausage added a very nice spice, which contrasted with the grated parmesan cheese on top.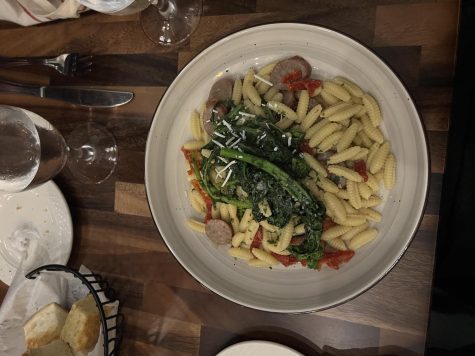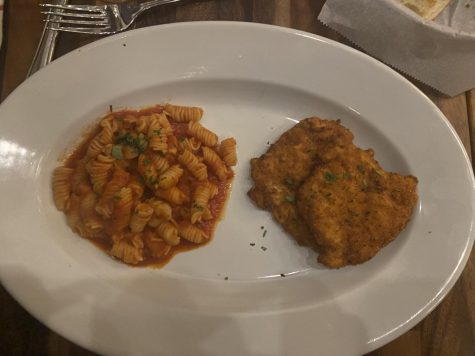 The Service: 10/10
Our waitress was truly so kind and incredible. She was very accommodating and attentive. I don't think either of our glasses of water ever ran low. She was engaging and made us very comfortable. The food came out quickly and she checked in regularly. She truly was so, so sweet, as well as all the other staff we interacted with.
The Ambiance: 9/10
The restaurant was well lit and beautiful. There were old, black and white pictures covering the main wall which were mesmerizing and beautiful to look at. However, it was extremely busy. The restaurant opened very recently, so it's pretty packed. The seating was slightly tight and it was a bit hard to get around. 
Overall Rating: 8.5/10 
This restaurant was truly great and a great addition to our town! We recommend that everyone check it out. It's extremely busy with its opening so make sure to call ahead and make a reservation. Keep your eye out for many more Viking Times Tasters to come!