Laser Floyd: Dark Side of the Moon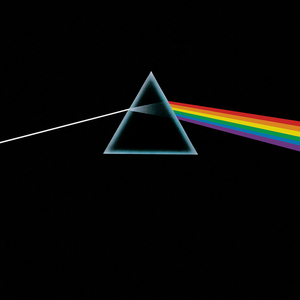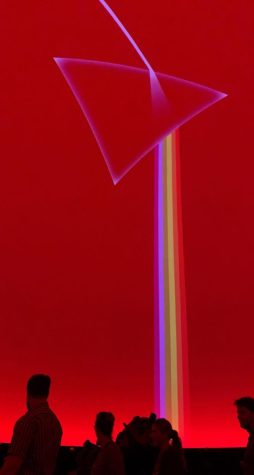 Pink Floyd gained their early following in 1965 by being one of the first British psychedelic bands. What made them so different from other groups at the time was that was known for their extended and lengthy compositions, elaborate live shows, and tranquil lyrics. Despite being disbanded in 2014, their music is still heavily popular especially with the younger generations today.
With the 50th anniversary of Pink Floyd's eighth studio album, Dark Side of the Moon, coming up, The Museum of Science is holding a laser show dedicated to this album in the Planetarium. Similarly, they hold other laser shows such as Fleetwood Mac, Radiohead, and Beyonce. Though, I was fortunate enough to see the Pink Floyd one with my friend Rachael. I've always enjoyed Pink Floyd's music, but since seeing the show, I've been more inclined to explore their music.
When you arrive at the Planetarium, you're in this giant dome room with a ton of seats surrounding the area. I felt anxious because I didn't anticipate for the room to be that small. Though, I could handle it. Once the show starts, they played the entire album from start to finish. In total, it was about 45 minutes but it went by extremely fast. While it does make your neck sore, it still was exciting and I was amazed by all the designs in the lasers. Tickets are only $10, so extremely affordable, especially if you're looking forward to doing something on a late Friday night. My favorite parts of the show were when they played "Breathe (in the air)", "The Great Gig in the Sky", and "Money".
If you're a big fan of Pink Floyd like me, I highly recommend buying tickets and heading to the Planetarium to celebrate 50 years of Dark Side of the Moon. Shows are only held on Friday and Saturday nights, so get tickets while they last!