WHS Holiday Show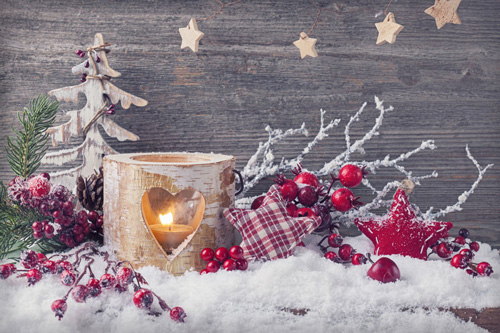 Winter break is fast approaching for the students and staff of Winthrop High School. For many students this would entail the countless tests, quizzes, and assignments being shoved in by teachers before break. This well deserved break seems to be so far away for the students and staff of Winthrop High School. However, not everything about the days leading up to break are as miserable and painstaking as tests and quizzes. One thing in particular that many at WHS look forward to the day before winter break is the annual Holiday Show.
For those who don't know the holiday show is a series of performances and collaborations by Ms. Calinda's Advanced Drama class, the Life Skills Program with Mr. Cross, as well as Mr. Donnelly's digital media students. The production showcases all kinds of talent from both the students and staff here at Winthrop High School. 
I caught up with some of the staff members involved to see what the holiday show will entail this year and what they find enjoyable about it. 
The first staff member I reached out to was Mr. Leonardo,
I asked him about how he's contributed to the holiday show and his different roles associated with it, both past and present. Here's what he had to say about it.
"Over the past few years, I have taken on a role in WHS's yearly hip-hop music video which is always a blast! My flow slays. End of story.
I also perform in the Mr. Dixon-led faculty band called Staff Infection which closes the show every year with a Holiday tune…this year we have some fun surprises though!
Once in a while I am asked to perform in a live skit and that is so much fun. I always had an interest in acting but never pursued it like I did music performance."
I then caught up with Mr. Donnelly and asked him about what the holiday show will consist of on his end and what he enjoys most about it.
"This is one of my favorite Winthrop high school traditions and an awesome time to collaborate with Ms. Calinda and Mr. Cross to kick off the holiday vacation. My students have great videos planned this year that range from movie trailers, fun video skits and of course the annual music video. They are always super creative with their projects and it's awesome to see the whole school react to all the hard work they put in."
Lastly, I asked Ms. Calinda about what her class has been doing in preparation for the Holiday Show this year.
"The Advanced Drama class wrote 4 separate short, comedic plays for the Holiday show this year.
Our plays are "The Bachelor" where Santa is looking for a new mate, "Mr. Dwight" which is about a grinchy teacher, "Elves Support Group" where elves on the shelf air their grievances and "Holiday Feud," a spoof on Family Feud.
Our class worked really hard to write these four scripts and now we are working on rehearsing the shows as well as designing the costumes and set."
Well that's all I have for you guys in regards to the upcoming Holiday Show. 
Thank you to everyone who allowed me to take a deeper look into this year's holiday show and the process of bringing it all together for the students and staff of WHS to enjoy. 
This year's production is sure to be spectacular given how much hard work has been put in by the students and staff of WHS. It won't be one you'd want to miss out on that's for sure. Good luck to all those performing on Thursday and thank you to those who have worked so hard to put together this production for all of us to experience. I hope you've all enjoyed getting to know a little bit more about one of Winthrop High School's annual traditions. Be sure to get in some well deserved rest over break. Happy Holidays!