Pamela, A Love Story: "I'm Not a Victim"
CONTENT WARNING: This article touches upon topics surrounding abuse. Read at your own risk.
The iconic superstar of the 90s, Pamela Anderson, was always a bit of an open book to the public eye. From the moment that she was discovered in 1989 at a Canadian football game, the image of Pamela Anderson was, essentially, no longer her own. It belonged to the world around her. The bombshell blonde was immediately plastered on multiple Playboy covers that helped her get started into her whirlwind of a career.
In her recent documentary, "Pamela, A Love Story," directed by Ryan White, and produced by her son, Brandon Lee, we see Anderson contemplative, self-deprecating, and extremely vulnerable as she looks back on her incredible career through the good and bad. As one of the most recognizable faces through the 90s and 2000s, she slowly became a modern-day Marilyn Monroe that has influenced millions. Beyond what headlines say about Anderson's life, this documentary presents us with an independent woman who lives on her own that is content with no longer being the obsession with the public eye, all while telling her side of the story the right way.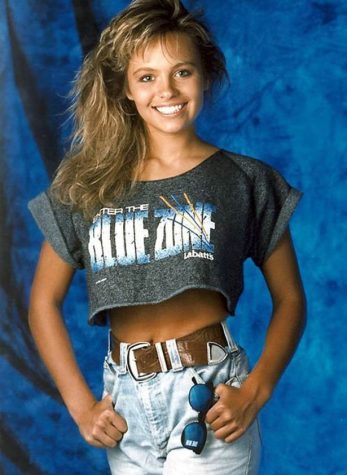 Pamela manages to tell her story through old VHS tapes, DVDs, and a ton of diary entries about how the basics of her childhood and homelife started in tiny Ladysmith, British Columbia. As she grew up with an alcoholic father and a breadwinner mother, she found herself dealing with abuse on more than one occasion as a child and even as a young adult which made her a "painfully shy kid," and claims that she felt like a "prisoner" in her own body. Though, as she broke out of her "paralyzed" frame, she managed to transform herself into an iconic Playboy model and one of the most famous "Baywatch" actresses once she hit LA. "It really felt like I was doing something to overcome and take my power back," said Pamela at the start of her career but would slowly take a turn for the worse. In 1994 when she met Mötley Crüe drummer, Tommy Lee, the pair instantly clicked and tied the knot after 4 days of knowing each other. Despite Anderson and Lee having many failed past relationships, they had one of the most iconic love stories in all of celebrity history. "It's how I imagined a real loving relationship should be because my role models were my parents, who were – you know, it was alcoholism and abuse. So I just felt like, I don't want that…" said Pamela when she was asked about her ex-husband.
Though many positives came out of her career and past relationship with Tommy Lee, Anderson embraces the slightly less wholesome moments in her career after more than 20+ years and doesn't shy away from them anymore. The only topic Anderson seems reluctant to discuss in the documentary is the conversation about the tape: the theft of an intimate video that was distributed without their consent and became a viral hit on the internet. After a year on the release of the limited Hulu series "Pam & Tommy" which starred Sebastian Stan as Lee and Lily James as Anderson, Pam confirms that it rubbed "salt in the wound" (She has made it public that she holds nothing against Lily James for portraying her in the show). At the time, Pam said nothing publicly, and she refocused her attention on her Broadway debut as Chicago's Roxie Hart in its eight-week run (this was a personal celebration seen to be marked in the film's final section). Her comments on the series in and around the documentary have only cast the decision to make the show without her in a harsher light. "They shouldn't have been able to do it without my permission," she says.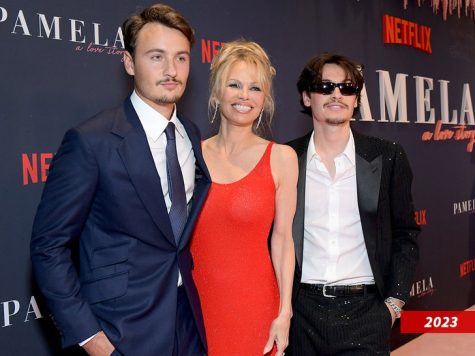 Despite touching upon sensitive issues in her documentary, she claims that it was "a crazy ride" and "wouldn't change anything about it" in the end. Overall, this documentary was extremely raw and gives you a clear understanding of the iconic life Pamela Anderson lived, especially through the good and bad of it all. Speaking out on the mistreatment she had faced, her son Brandon claims that, "she's the strongest person out there" and will continue to "protect her kids" no matter what the press says about her. As for Tommy Lee, who remains to be the love of her life despite the four husbands that have come and gone since in her life, she manages to hold a good relationship with him and her two sons. Now, Anderson has returned to her childhood home on the Vancouver Island to live a peaceful life, staying away from what the public eye has to say about her. She has empowered many women and continues to live on with her iconic legacy and the many new beginnings coming to her.