"We Have So Far Failed The People Of Syria"; Horrifying Earthquake In Syria And Turkey Kills Tens Of Thousands, Leave More Without Homes Or Food
February 16, 2023
After two devastating earthquakes struck both Syria and Turkey on Monday, rescuers continue their search for any survivors. More than 43,000 have already died and warnings continue that the toll could grow. Tens of thousands have been injured and 380,000 have been left homeless.
The first of the Kahramanmara earthquakes was of a 7.8 magnitude and hit Gaziantep, later followed by another of a 7.5 magnitude a few hours later.
Rescues continue now even as temperatures continue to drop to freezing lows.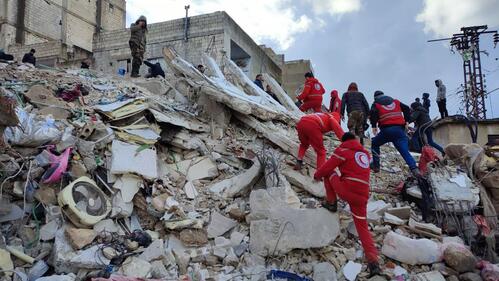 The White Helmets, a Syrian Civil Defense volunteer organization, declared an official mourning period in the rebel-controlled areas, saying they will fly their flags at half-staff from Monday to February 20. Swiss worker Asar Taratas of the local volunteers recalls the struggle his team went through as they dug around the collapsed buildings: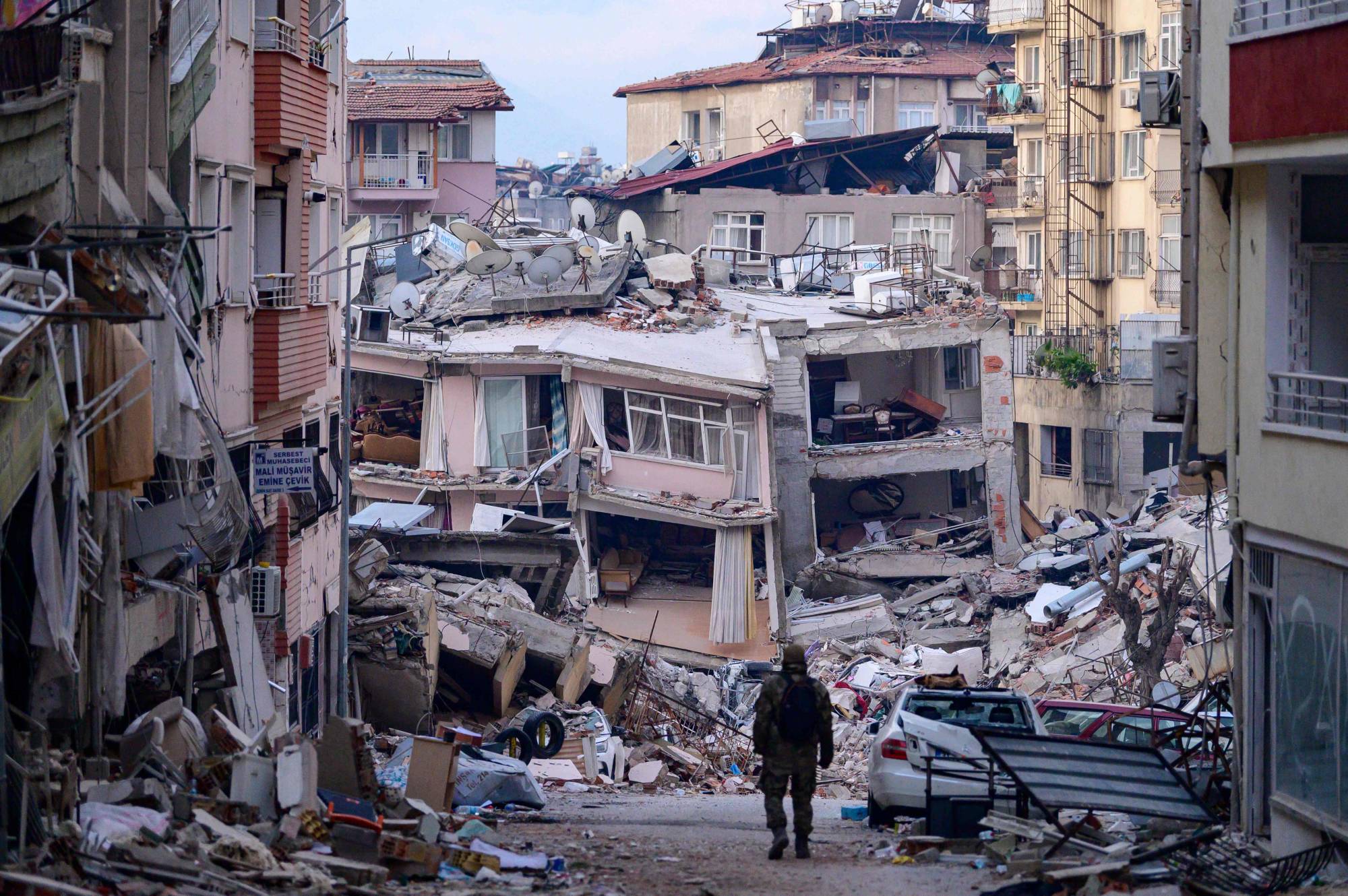 "You need at least machines to have the chance to devise a plan in a place where there's a lot of space to move," he told NBC news. His team struggled especially because they lacked said machines such as bulldozers and diggers needed to move large blocks of concrete.
He went on to say that those trapped under could survive two weeks if given water and food while the rescuers dug them out.
Yahya Shikani sat and watched as rescuers pulled the bodies of his family members from the rubble. Shikani, who left Ukraine for Turkey, describes the same situation that led him to flee Ukraine. "You have destroyed so many buildings, so many bodies," he says. "I was sad…but…now we can grieve for them."
The U.S. Air Force has delivered more than 5,700 tons of life-saving equipment and disaster aid. However, this has been "hampered by a decades-long civil war."
Numerous charity programs such as those through Charity Navigator have multiple outreach programs with medical provisions also aimed at providing support to those affected by this horrific disaster.
President Recep Tayyip Erdoğan of Turkey declared a "three-month state of emergency" in ten of the provinces affected by the earthquake. He also agreed to open up two crossings from Turkey to Syria so that aid could arrive sooner to help victims and survivors.
U.N. Secretary-General Antonio Guterres, recommending that the pathway be extended for 3 months, said in a statement that, "delivering food, health, nutrition, protection, shelter, winter supplies, and other life-saving supplies to all the millions of people is of the utmost urgency."