Winthrop High School Drama Society WINS the METG Preliminary Level with their Production of "Frankenstein"
Last Sunday, March 5th, the Winthrop High School Drama Society took their 2023 METG Drama Festival piece to the preliminary round at Attleboro High School. Their show, Frankenstein, is an original adaptation of the novel by Mary Shelley, and written by phenomenal cast members Zoe Long, Sarah Delehanty, and Chris Raney. They performed bright and early at 9 AM, making sure to start the day off on the right foot… clearly, their production made an incredibly great first impression– as they ended the day off being one of four schools to move on from the preliminary round to semi-finals! Below is a rundown of every other school that participated and put on some of the most amazing performances that Winthrop has ever seen: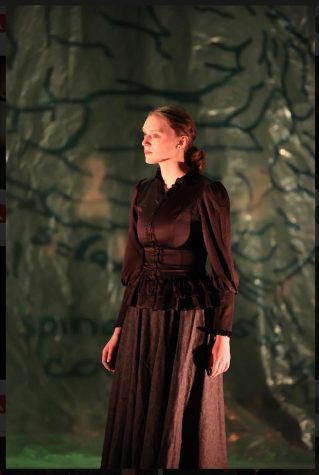 Lockdown

, presented by Dartmouth High School
"In a dark classroom, eight students sit in an 'official lockdown,' not knowing if it's just a drill or an actual emergency. When a hysterical younger girl bolts from the room and the teacher follows, the remaining students are left alone to decide if it's safer to stay or run."
Badger

, presented by Milton High School
"In 1944, five young women take newly-available jobs at one of the largest munitions factories in the United States: the Badger Ordnance Works. Facing dangerous work with highly flammable powder as well as insidious sexism, the women form an unlikely friendship through joy and heartbreak."
When the Mockingbird Sings

, presented by Westford Academy
"A collection of stories reflecting on the trauma and mental health of teachers during or after COVID-19, written by the Westford Academy director."
About Her

, presented by Taunton High School
"As a young woman tells the story of meeting the man who would become her husband and, at the same time, we hear from neighbors about what they think goes on in the couple's home, we make choices about who and what we believe. We're confronted with our own assumptions and excuses, and we realize that we don't know what we thought we knew. And, whether we know it or not, it isn't about us."
Soap Opera

, presented by Attleboro High School
"A washing-machine repairman falls in love with a picture-perfect washer. How can he tell his girlfriend, Mabel? Is the washer two-timing him with a dryer?"
Eurydice

, presented by B.M.C. Durfee High School (Fall River)
"Dying too young on her wedding day, Eurydice must journey to the underworld, where she reunites with her father and struggles to remember her lost love."
Lost Girl, presented by Wakefield Memorial High School
"All grown-up, and long after she last saw Peter fly through her bedroom window, Wendy decides that she must find him in order to reclaim her kiss and move on with her life."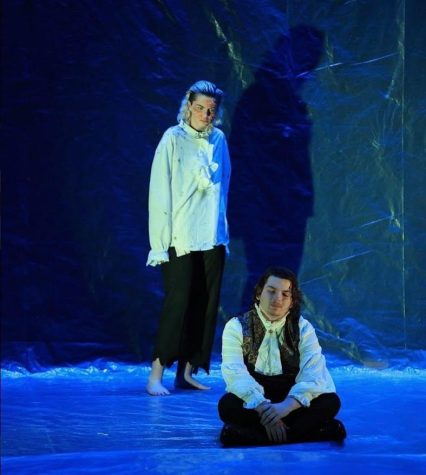 Near the end of the day came the awards ceremony– where several members of both the cast and crew from each production won acknowledgement for their excellent performances. Winthrop High School Drama Society's production of Frankenstein received multiple awards, including:
Michael Callanan – Acting Recognition Award

Zoe Long – Acting Recognition Award

JoJo Stimpson – Acting Recognition Award

Harley Brazil – Acting Recognition Award

Chelsea Long – Acting Recognition Award

Nadia Aldweib – Lighting Design Award

Stitch Moline – Sound Design Award

MJ Franks – Projection Design Award

Lily Giardino – Projection Design Award

Arianna Cappuccio – Projection Design Award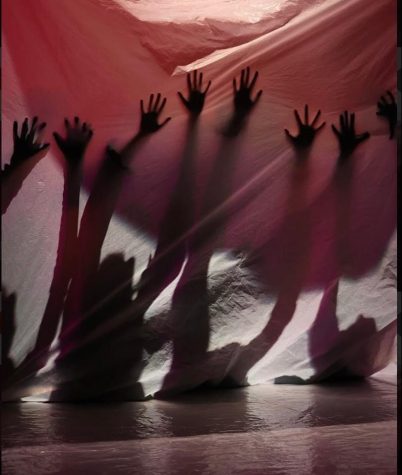 The four shows chosen to move on to the semi-final round were Milton High School's Badger, Attleboro High School's Soap Opera, Wakefield Memorial High School's Lost Girl, and our very own Winthrop High School's Frankenstein!
The Winthrop High School Drama Society is so incredibly proud of their directors, cast, and crew, as well as everyone who contributed to this production to make it the very best it could possibly be. They will be participating in the semi-final round on Saturday, March 18th at St. John's Preparatory School, performing at 3:30 PM. If you do not believe you can attend, it's alright! The Drama Society will be performing yet another open dress rehearsal next Thursday, March 16th in the Neil Shapiro Center for the Performing Arts at Winthrop High School. The show commences at 7 PM, and admission is free… but donations are acknowledged and highly appreciated! See you soon!