Most Anticipated Movies of the Summer
Movie theaters have been a place worldwide where people with the same love of movies gather to sit and watch a film.  I, for one, love going to the theater to catch a long-anticipated film.  This summer has tons of movies that I will definitely be seeing.  So today, we are going to be covering five movies that are catching the eyes of many movie-goers throughout the following months.
"The Little Mermaid": May 26th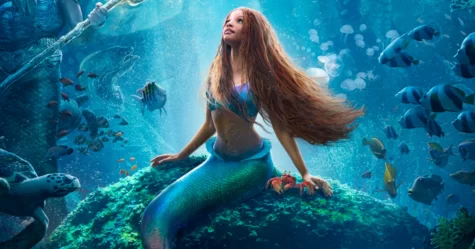 I know May is not a summer month, but Memorial Day Weekend is the unofficial start of the summer, so I'm going to let this one slide.  "The Little Mermaid" is a remake of the original 1989 film.  Probably the most anticipated movie since the film dropped its trailer in September of 2022!  The 2023 cast includes Halle Bailey as Ariel, Daveed Diggs as King Triton's advisor Sebastian, Jacob Tremblay as Flounder, Awkwafina as Scuttle, and Melissa McCarthy as our villain, Ursula.  I'm not going to explain the summary because I'm going to (safely) assume that everyone reading this knows what "The Little Mermaid" is about.  I don't want to seem judgy, but Halle Bailey's vocals better live up to Jodi Benson's!
"Indiana Jones and the Dial of Destiny": June 30th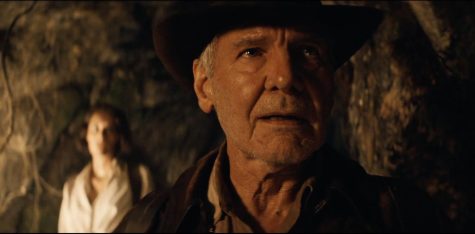 Since "Indiana Jones: Raiders of the Lost Ark" was released in 1981, it captured the attention of viewers worldwide.  Since then, it produced three other movies, releasing the fifth addition to the franchise in a mere 4 weeks.  Harrison Ford as the famous archeologist, Indiana Jones goes on an expedition with his goddaughter to find a dial that holds the power to change history.  But, Jones must conquer an ex-Nazi, who is now employed with NASA.  Alongside Harrison Ford, Mads Mikkelsen as the villain Jürgen Voller, Phoebe Waller-Bridge as his goddaughter Helena Shaw, and Antonio Banderas, who will play a minor role, will star in the action-adventure film.
"Mission: Impossible – Dead Reckoning Part 1": July 12th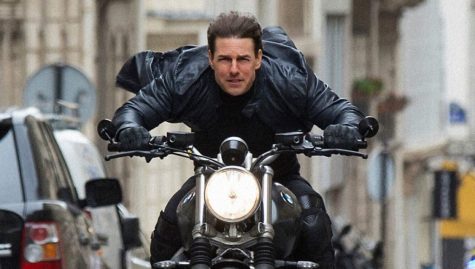 This is probably the movie that I am most excited about.  This is yet another action adventure that is another installment in a long-running franchise.  It's the first part of the seventh movie, with the second part expected to be released in 2024.  The cast includes Tom Cruise as Agent Ethan Hunt, Rebecca Ferguson as Isla Faust, and Hayley Atwell as Grace.  A majority of the cast (except for Hayley Atwell) appeared in previous films.  This movie follows the story of Agent Ethan Hunt as he tracks down a new and dangerous weapon, for it has the power to destroy humanity if it is in the wrong hands.  But what Ethan must do comes with a price; he must do whatever it takes to find and secure the weapon, even if it means sacrificing the relationships with those he cares for most.  Honestly, after seven films, all of the movies start to sound the same, and they all include Tom Cruise's signature Mission Impossible run.  During the filming, Tom Cruise and Hayley Atwell dated for a brief period, sources say that they still enjoy working with each other, as they will be in the second part of this film.  To be honest, I was really rooting for them.  I mean, c'mon, Maverick and Captain Carter?!
"Oppenheimer": July 21st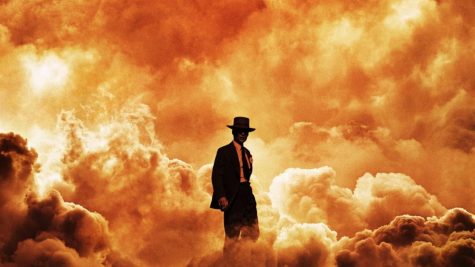 "Oppenheimer" is a war drama about the man who created the atomic bomb, J. Robert Oppenheimer, directed by Christopher Nolan.  The movie includes critically acclaimed actors with the likes of Cillian Murphy as the title character, Robert Downey Jr., Florence Pugh, Matt Damon, Rami Malek, and Emily Blunt.  The film is about the life of the American theoretical physicist, Oppenheimer, and his contributions to the Manhattan Project, the code-name for the production of the atomic bomb.  After Oppenheimer's creation of the atomic bomb, he became known as "the father of the atomic bomb."
"Barbie": July 21st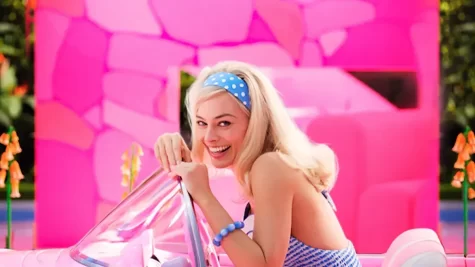 From one extreme to another; from the creation of the atomic bomb to everyone's favorite childhood doll, Barbie.  Directed by Greta Gerwig, Margot Robbie stars as Barbie, Ryan Gosling as Ken, and a handful of other celebrities playing minor roles, like different Barbies and different Kens.  The movie is set to be about America's beloved doll when she gets expelled from Barbieland for being less than perfect.  Set to find her own happiness, Barbie travels to the human world.  After finding that no one can be perfect on the outside, Barbie returns to Barbieland, proving that perfection can only be found on the inside and that true happiness comes from believing in yourself.
If you read this to the end, kudos to you for bearing through all of this.  One movie that did not make it to this list is "White Bird," coming out August 25th, starring Helen Mirren.  It is a sequel to R. J. Palacio's "Wonder."  You can check out the trailer here.  Anyway, I hope you get a chance to catch at least one of these in the theater.  Happy Memorial Day!