Keep Using Words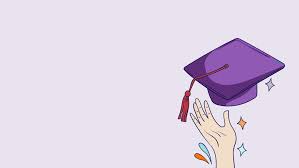 Zoe Long, Co-Editor-In-Chief
May 25, 2023
It is nearly unfathomable that this Friday is my last day of high school. As much as this phrase is overused and as much as I hadn't believed it, these four years go by faster than anyone could even imagine. I wish I had more to say about the high school experience than what you are about to read, but now that it is over I have very little wisdom to share other than the popular, overarching messages that people tend to ignore. Simply put, high school is very generic and predictable. It is stressful, and damaging, and wonderful, and awful, and I am going to miss it more than I thought. Senior year is particularly reflective for everyone. Committing to college, saying your goodbyes, having your lasts – it's all incredibly sad, for lack of a more descriptive term. Friendships change and although cliche and unexpected, you will change too. This year, for me, has been characterized as a time to tie up loose ends and ground myself, my life, and my plans before I uproot myself this fall when I move into college. Realistically, I should have had this attitude throughout my whole four years. Instead, as many other people tend to do as well, they neglect themselves. That brings me to the largest point and lesson I would like to get across in this last ever article: care for yourself. 
One thing that I have been told throughout my life, either my myself or my older peers, is that one should never let anything go to their heads. I believe this wholeheartedly, as no one likes someone who constantly brags. However, throughout high school it is even more important to be aware of how powerful and successful you are day to day. You woke up, you ate breakfast, you took a test, you dressed yourself. Every single day is an accomplishment, not just your grades or how often you're invited on outings. People often weigh their importance in the wrong way, especially under the pressure of high school. I am extremely guilty of this. Recently however, I have realized that I worked hard these past four years and owe myself some grace. I am not writing this article to toot my own horn, however. I am accepted into a good school and have had a successful high school career, yet this all manifested because I rarely cared for myself. Throughout a child's four years in high school, they are more susceptible to mental illness than ever. It's important to communicate with others and be aware of oneself. Straight A's are never more important than your wellbeing. I wish someone told my 14 year-old self that when I entered freshman year. In terms of matters outside of school, always prioritize yourself. You are never being selfish by thinking about your comfortability first. That being said, help others and be kind, but simultaneously respect is earned and not given. If a relationship is not making you feel your best, exit it. As far as we all know, we get one precious life and it should not be spent in situations that don't make us thrive. Be generous, giving, and loving to others, but most importantly to yourself. As I said before, I don't have much else to share. Everyone navigates these four years in their own way and at their own pace, but I firmly believe that throughout these years everyone should be their own number one fan. Advocate for yourself. 
I'd like to finish off with a short message about the Newspaper Club and The Viking Times. Truly, I didn't realize how amazing this club was until I wrote numerous college supplementals and scholarship essays about cliche topics like "leadership" and "finding your voice." However, it was all true and it all applied. I learned so much about leadership in this club and I truly found my voice, as well as felt deeply honored in following along in others people's journey in finding theirs. Being Co-Editor-In-Chief my senior year gave me an opportunity to read so much writing and hear so many stories. I can confidently say that everyone in this club, as well as everyone in this entire generation has a more developed and powerful voice than I could've ever expected. As our lovely past Editor-In-Chief Analise Bruno said in her goodbye message last year, "there are just words." However, who knows how far and how much we can do with our opinions and perspectives? I want to thank Miss Irvine and Mr. Donnelly, our club advisors, who have been nothing but supportive and cheerful during my membership in this club. Giving myself time to write most weeks for the last two years has been enriching and exciting. To everyone reading this, never stop speaking. Your voice is so important.