Five Good Reads To Enjoy This Summer
Every year, numerous talented writers set out to make books to that sends their imagination out into the world and connects with any number of readers. As an avid book reader, I always look forward to discovering new worlds in the lines of these pages. 
Are you looking for a book to read this summer that speaks to your soul? Look no further! Here are a few books to fulfill your reading needs: 
These Violent Delights/ Our Violent Ends 
Are you looking for a book that entails thrill, action and a little bit of romance? Based off of William Shakespear's ever famous Romeo and Juliet, These Violent Delights, a novel by Chloe Gong, is set in 1920's Shanghai, where the feuding gangs, White Flowers and the Scarlet Gang look to mark their turf. However, star crossed lovers, Roma Montagov of the White Flowers and Juliet Cai of the Scarlet gang, are faced with a mysterious conflict that terrorizes their city and people. The two must come together and leave their past behind in order to find a solution to stop their unknown nemesis. 
Alongside this first book, Gong released her sequel just the year before, and I myself could not put this book down! I have never really found Shakespeare's stories to be enlightening on their own, but this rendition kept me turning the pages. I would definitely recommend this book to anyone who loves YA fiction or who is looking for a great spin-off! 
The Song of Achilles
For those of you on Book Tok, this name may have popped up once or twice on your "For You Page" already. By Madeline Miller, this book is a retelling of the epic Trojan War and follows from the point of view of Patroclus, recently exiled by his father, a king, who is then sent to live with king Peleus. However soon enough, Patroclus falls in love with the king's son Achilles, a superhuman hero whose name has been known by his tragic end. For those of you who have already seen Troy, read the Iliad, or perhaps have already dabbled in a bit of ancient Greek and Roman mythology (shoutout to any Percy Jackson fans!), you may already know the ending to this story. 
Many consider this book to be a retelling of the tale done the right way, in which Patroclus and Achilles' love story is not erased and disregarded as many directors have. While there is much to say about whether the two were cousins or lovers, there is still much criticism towards movies who have ill represented their relationship and disregarded any possibility that they might have been gay. 
However, I loved this book. It was a story that contains it all; heartbreak, heart warmth, action, comedy, and lots of adventure. I think the ending was one that completed the story and was done beautifully because it came full circle. I would recommend this book to anyone who is looking for one of the best books of the past two years.
Where the Crawdads Sing
Where the Crawdads Sing is a book written by Delia Owens. Set in the 1950's and 60's, follows Kya, a young girl abandoned by her family, who grows up in the marshes and swamps of North Carolina. She is seen as the town's outcast and is even called "Marsh girl." However, not to fret–she does befriend an old man named Jumpin, who becomes a friend and even a  father figure in her life. As Kya grows up, she soon falls in love with two boys. However, Kya soon becomes a suspect in the murder of one of the men she once knew.
A classic who-dunnit story, this book has become a must read in many lists; it has even been sold millions of copies as a "worldwide sensation." Any Swifties out there may have already heard of this book as Taylor Swift's new single makes an appearance in the movie's soundtrack. However, for those of you who prefer to do the book justice and read it first before watching the movie, you're in for a treat! 
As I've mentioned, this book is a great mystery thriller that draws in readers and makes us question whether the most obvious person had been the one to commit the crime, or whether perhaps Owens took a more commonly used route and chose to make the "seemingly less obvious" character the prime suspect. 
The Outsiders 
At first when I was a kid, I didn't really enjoy this book. I thought it was just another one of Hollywood's glamorization of gangs and it didn't really live up to its name. However, once I reread it in class, I soon came to love this book. 
The Outsiders, written by S.E. Hinton–while she was still in high school!–follows a gang of misfits known as the Greasers in the 1960's. We meet characters Ponyboy and his siblings SodaPop and Darren, and his friends Dally, Johnny, and Two-Bit.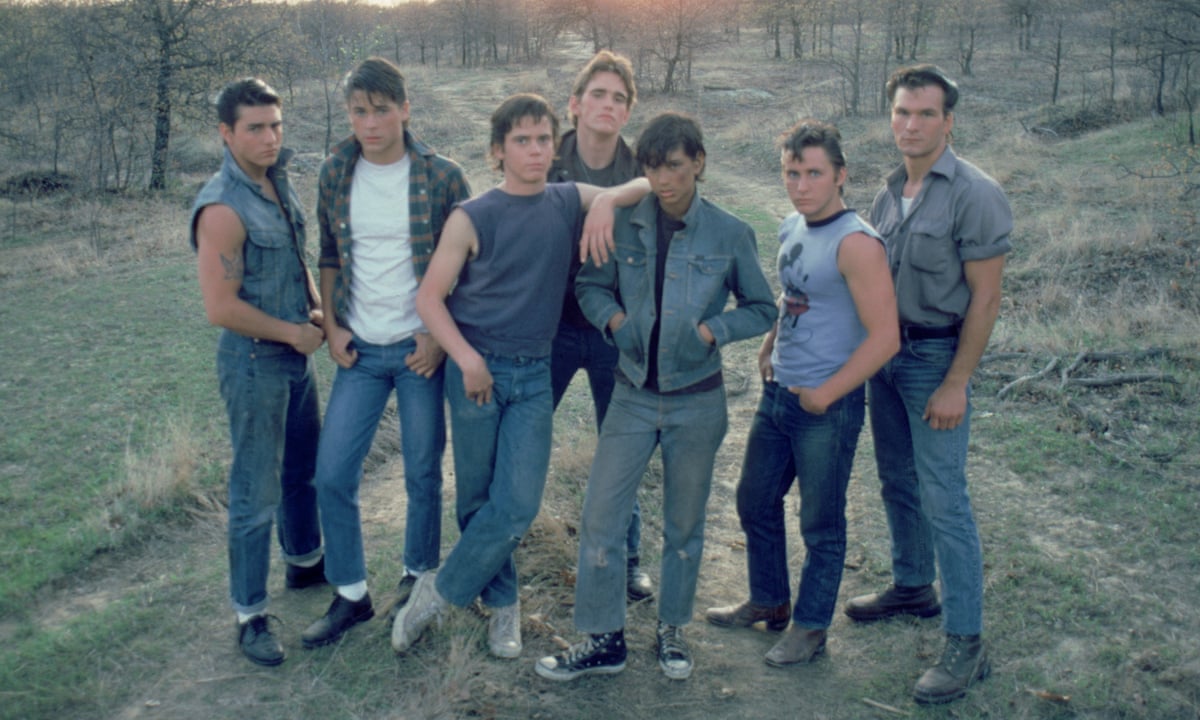 We learn about Ponyboy's life: his parents died in a car crash and he found a family with his group of friends. We also learn that he has a tough older brother, Darren, who replaced the role of a father figure and another older brother, SodaPop, who acts as a peacemaker between the two of them. The book really kicks off after a rough encounter with a couple of members of the Soc's–a rival gang of the Greaser's–that leaves a boy dead and Johnny and Ponyboy to blame. They run away only to find misfortune and a bit of lessons to follow them. 
This book has it all; it's heartwarming to see Ponyboy hanging out with his family, it's dramatic when we experience the fight scenes and wait to anticipate the next move, and it's heartbreaking to watch him deal with a later tragedy. I recommend first reading the book then watching the movie to experience every word written and said! 
Shadow and Bone/Six of Crows series
You might have heard of this name on account of Netflix. The television series Shadow and Bone follows both the book series of the same name and the Six of Crows universe as well. 
From the Shadow and Bone series, readers follow Alina Starkov and her friend Mal on a journey from "The Fold," a barrier that separates the land of Ravka. While crossing and almost facing death, Alina discovers she is not an ordinary human being but possesses an old and mythical power, uniting her with others of the same kind known as "Grisha"– who are basically witches.   
She is taken away to a new life by the Darkling, the leader of the Second Army and the most powerful Grisha in the world. But trouble stirs when a friend soon is revealed to be a foe and attempts to use her powers to grow The Fold. 
From the other side of the story, in a club known as the Barrel in Ketterdam, Kaz Brekker, the leader of the "dregs" gang, is faced with a new task to handle. Judra Parem, a drug that enhances the powers of Grisha, might be weaponized by the government to control the Grisha and promise them more of the drugs in return. So, after being kidnapped, Kaz Brekker is tasked to break the man who invented the drug out of prison; he agrees because he believes he will be able to take the money he gains from this and beat out his rival Pekka Rollins–a man who he and his brother shared a past with. Kaz assembles a crew of four; "thee Wraith" aka Inej, Nina who is a Grisha, Matthias who is a former druskelle (Grisha hunter), Jesper who is a sharpshooter, and Wylan Van Eck who is the son of Jan Van Eck, the wealthy merchant who tasked Kaz Brekker with the job. 
The roads between these two interconnect when Alina is faced with the mysterious old power and the two groups help each other out. 
I'll admit I did break the golden rule of never watching the show or movie before reading the book but this series truly blew my mind away. It's one of those series where the detail is so complex and so puzzle piece-like that when you stand back to look at it all you cannot but not be amazed by the story that is built up from what was a blank page. The tv show did do the book series justice by bringing the vivid story to life so ft you're looking for a book that comes with it's own well done series, this is your top choice. 
Have a fun time discovering new books for the summer because your next trip could be just a page away, even if it is right on your couch!