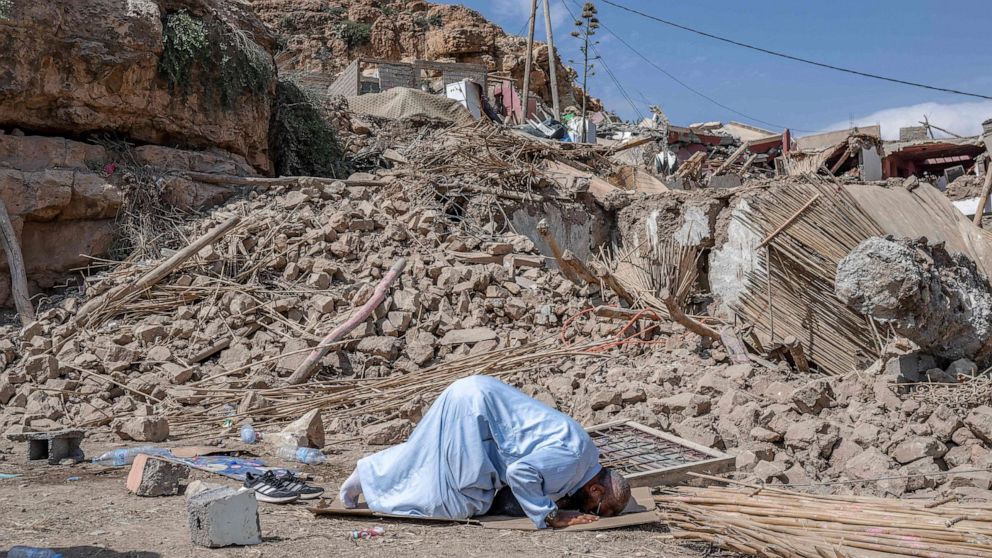 Photo Courtesy of ABC News
This past week has been shocking for Moroccan locals, with a magnitude 6.8 earthquake hitting cities in many different parts of the country.  The earthquake happened on September 8, 2023, this past Friday. The damages were devastating, leaving many people homeless and hurt.                                                                                                                                                                                             
With over 2,500 people injured and 2,900+ people dead, this earthquake has caused a lot of destruction. Buildings fell, homes were destroyed, and people were killed. As of now Morrocan and international aid workers are continuing to dig people out of the ruins of the affected areas. The death count has been rising daily, and people are still being found.                                                           
The earthquake was most intense about 72 km southwest of Marrakech, in the High Atlas Mountain Range. The province Al Haouz was most affected, with the highest casualty number of 1,604. The earthquake could also be felt as far as Casablanca and Fez, which are about 300 km northeast of Marrakesh. The earthquake was also felt strongly in Agadir and Essaouira, two coastal cities in Morocco.
"The earthquake happened around 11 pm. I was about to make dinner when I saw dishes shaking. The room felt like it was moving back and forth. People I know had cracked walls and broken dishes, but nothing severe in this part of the country. People have become scared to go to bed, since the quake happened around bedtime. Young kids are the most afraid." -Hicham Oubaha, Agadir resident
The earthquake that hit Morocco is said to have been the strongest one to hit the country in at least 60 years. Though the country has had occasional tremors, and some earthquakes, none have been this strong since the 1960 earthquake that hit Agadir and killed around 15,000 people. 
The earthquake is said to have been caused by the African plate moving north and colliding with the Eurasian plate. It was the result of a build up of tension between the two plates over time.