Winthrop High School is a school that features many talented athletes. Ranging with sports from Cross Country to Lacrosse, this school has much to offer for athletics, which does not go without reward as many who play are incredible. In this article, I will be highlighting 4 of the students here who play on a Varsity team as a Class of 26′ Sophomore.
Ace Daigneault (Varsity Lacrosse and football)
Ace is a valuable addition to the lacrosse and football team. Playing as attack in lacrosse, he shone as one of the best players as a freshman. He is also a powerful addition to the football team where he plays as the Wide Receiver, Defensive Back, Quarterback and Special Teams.
Joe Disney: Between football, basketball, and lacrosse, what's your favorite sport and why?
Ace: My favorite sport would have to be football and its as simple as Friday nights; there is nothing like being at Miller with the fans screaming and the lights shining. Overall, all of the football program does not get nearly enough attention as it should. The coaches and players put everything on the line. Coach Cadigan is a true head coach; not too much emotion but not too little. He runs a great program and I'm happy to be a part of it. 
Joe:  How are you practicing to prepare in the offseason?
Ace: Over the offseason I go every tournament, camp, and other events against high skilled football players and athletes. There's no better way to prepare yourself than to play against kids better than you and surround yourself with the right coaches and programs.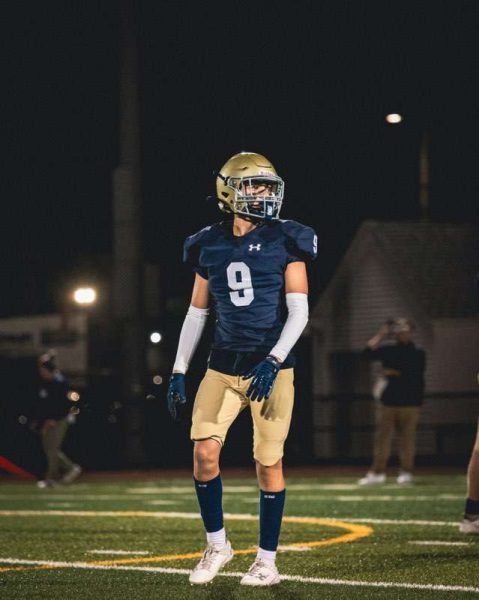 Noah Bayersdorfer (Soccer varsity captain)
Noah is an incredibly skilled soccer player, who dedicates his time to playing soccer almost all year round. As a  core part of the varsity squad, he is a co-captain along with Mateo Martinez and Sebastian Yepes, and is a huge asset as a forward and midfielder.
Joe Disney: What are your favorite parts of soccer?
Noah: My favorite part is when we play a good game and everyone is happy.
Joe: How has the season gone?
Noah: The season has gone way better than expected. Coming off a 1-17 season can be very tough to bounce back from, but we worked hard in the offseason and lots of players have stepped up. As a team we have made tons of progress since last year.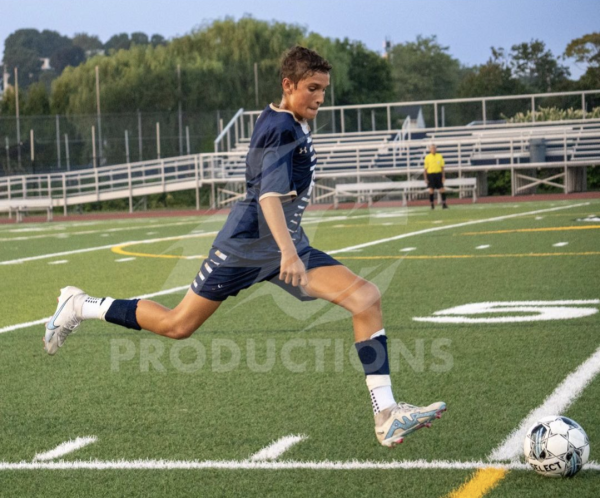 Nicholas Romano (Varsity Hockey and Varsity Lacrosse)
Nicky is a hockey player who played for varsity as a Freshman and will be returning this winter with the same energy. He also played varsity lacrosse and helped aid the lacrosse team to amazing
Joe: Between Lacrosse and Hockey, what's your favorite sport?
Nicky: Hockey is my favorite sport.
Joe: What are you doing in the current off season to get even better?
Nicky: This off season I've been making sure to stay active by lifting and skating for hockey. I've also been making sure to stay healthy and fit for the season.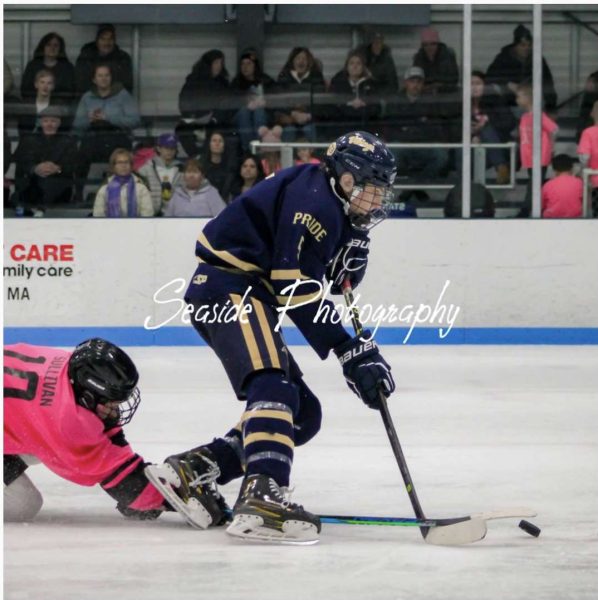 Arianna Cappuccio (indoor and outdoor track and field)
Arianna ran on both winter and spring track and exceled on both. During spring track, Arianna had a 15′ 9 long-jump, placing her as the 8th out of 21 people in the D6 Long-jump championship. Her current PR for long jump is 16'7.5,
Joe: Between indoor and outdoor track, which is your favorite?
Arianna: Between indoor and outdoor track, outdoor track has to be my favorite. It has more events then indoor, especially my favorite events.
Joe: What events do you do?
Arianna: I do the 100m, 4x100m, long jump, and javelin. Between all of those events long jump is my favorite.
Joe: How are you preparing in the offseason?
Arianna: Overall I'm just getting my body warmed up and in shape. I'm making sure to workout when I can.
These 4 athletes are just some of the many underclassmen athletes who strive to play their best whenever they can. There are many other class of 26′ Varsity athletes who also perform with excellence. I myself look forward to joining this group as I go to play 2 Varsity sports. Good luck to the varsity teams in their upcoming winter and spring seasons.