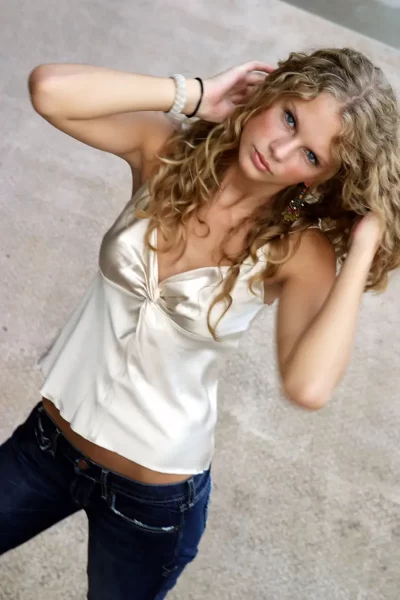 Taylor Alison Swift is a pop icon who has managed to stay on top for over a decade. She found her love for music at a very young age, and in her early teens moved to Nashville, Tennessee, to focus on her country music career.
Swift is a phenomenal singer and songwriter, but she has experienced many hardships throughout her career, including a harsh interaction with Kanye West, was shut down and MIA for months, impacted by mental health and a horrible sexist joke about constantly having boyfriends. In the end, she overcame these challenges and broke barriers with her globally sold out show, "The Eras Tour."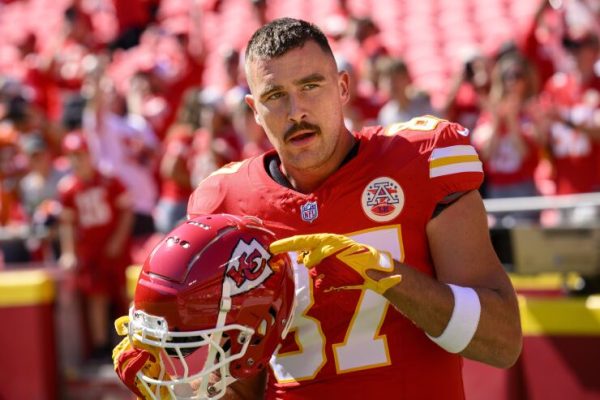 Travis Micheal Kelce is an American football player that plays for the Kansas City Chiefs as a "tight end". In his young years he played football, basketball, and baseball, making him an exceptional athlete. Travis created a foundation in 2015–which still runs today–called "Eighty Seven and Running," where they support underprivileged youth and provide them with high quality training. 
So, what's up with Swift and Kelce? Fans started keeping a close eye on Kelce when he revealed that on July 26, 2023, he went to one of her shows and wrote his phone number on a friendship bracelet to give to her, but unfortunately he was unable to. Later on, in early September he revealed that he liked her a lot. When they were both in New York City they hung out together. 
Though this is an unclear symbol, Taylor was seen on September 18th, 2023 wearing a necklace with his birthstone on it; but then again that could completely be some sort of strange coincidence.
On September 21, Kelce officially spoke up on the subject, saying he found it funny. He said that it was  a game of telephone where people just kept whispering about the rumor and assumptions just keep getting added on and on, so you truly have no clue what is going on.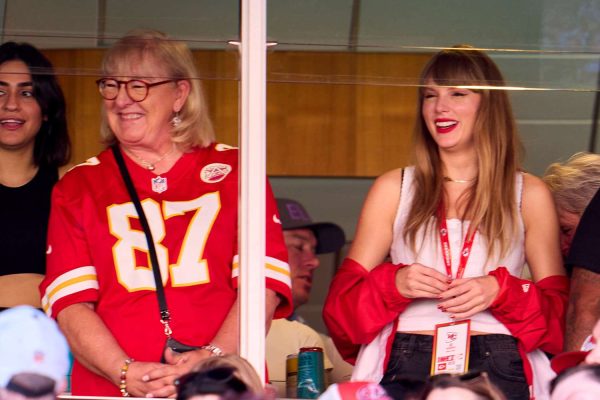 Finally, on September 24, Swift showed up to his football game , cheering on Travis in the balconies with his mother. This confirmed matters for everyone, and people began to get mixed emotions. Some football fans were happy, some were not so much– some Swifties were absolutely ecstatic, but there were some who missed her ex-boyfriend, English actor Joe Alywn.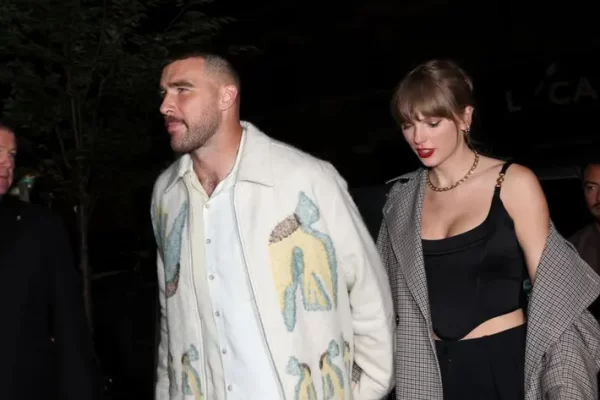 Rumors spread that he rented out a restaurant for some people, including Taylor.
Kelce also briefly mentioned that him and Taylor will not be a "loud relationship", and that they have both want privacy. Alongside this, they took a quick getaway together for his birthday.
People are saying Taylor is his good luck charm because in the game Taylor didn't attend, he hurt his ankle.
The couple also had a surprise appearance on a Saturday Night Live Skit together!!
I decided to speak with Hannah Gorman, who has been a fan of Taylor for many years. In May, she attended one of Taylor's concerts and will be heading to Indiana in November, 2024, for another one.
How long have you been a fan of Taylor Swift?
"As long as I can remember, my dad used to play her music for me."
When you were younger what was your favorite song by her?
"Teardrops On My Guitar, or Blank Space."
When did you really start getting into her?
"Seventh or eighth grade."
What pulled you into her music?
"How she has music for everybody, and the creativity she puts into her writing."
Do you have a favorite album by her?
"Speak now."
Why?
"I really love how it is completley self-written, and because of that it really shines her creativity. When I went to her concert I was so moved and happy to experience the album live. It was one of the best nights of my entire life." 
How does Taylor Swift make an impact on your life?
"Taylor has always been there for darker times in my life, I've always felt that I can relate to her music. I feel like she is constantly looking out for the good in everybody and I feel that I can always see her as a role model."
She is a very well-spoken person, do you think her lyrics move people including yourself?
"1000%, her lyrics have a much deeper meaning than other people assume. They aren't all about boys, if others genuinley listen to her they will know that she does not only write about her relationships and you can interpret the lyrics in any way. Just because she has written songs about past loves does not matter, her breakups have only enhanced her lyric writing."
Do you like Travis and Taylor together? Do you miss Joe Alwyn?
"I do really like them together although Taylor and Joe were one of my favorite couples, I have really appreciated how well Travis has been treating Taylor and how he allows Taylor to shine and do her own thing while still respecting her."
I was really gad to hear Hannah's input, I got to hear about her personal views of Taylor Swift and her new relationship!        Thank you for doing this interview with me.
I then held a survey both online and in person, asking people if they ship Taylor and Travis, if they didn't, or if they just don't care. Here are the results…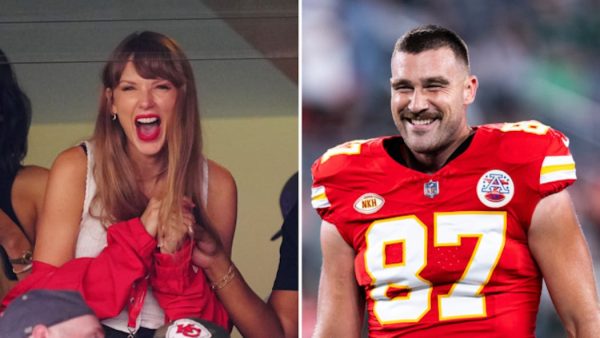 66 Votes for yes
32 votes for No
179 people didn't care
The following answers for Yes consisted of, "they are so cute together", "I like how they are more public", and that "Travis is perfect for her."
The following answers for No were, "Swifties will ruin football", "I wish you all would stop, it is football not a Taylor Swift concert." People who really loved Taylor mostly just said that Taylor and Joe were "Endgame" and nothing will ever compare to their relationship.
People who did not care rather had nothing to say or, "It does not matter, everyone can like who they want to."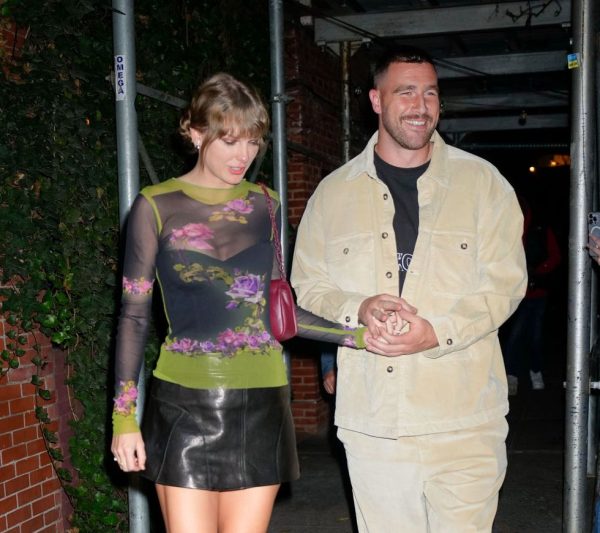 Those are all the updates for now. Keep on high alert for future "Traylor" events!